Jemma Redgrave: 'Filming Doctor Who was like joining MI6'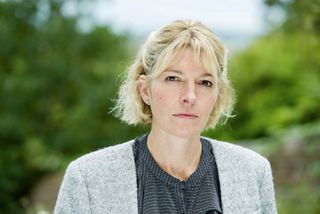 (Image credit: BBC/Warren Orchard)
Jemma Redgrave stars as Dr Evans in BBC1's medical drama Frankie. We caught up with her to ask about her ongoing feud with Frankie, the fiesty district nurse, and her involvement in Doctor Who's much-anticipated 50th anniversary episode!
Why does your character seem to have it in for Frankie?
"She's not completely unfeeling, but she doesn't approve of Frankie's relaxed attitude to the rulebook. Frankie is all about compassion whereas Dr Evans is far more pragmatic."
They clash over the case of a husband who helped his wife commit suicide, which is a very emotive subject, isn't it?

"Dr Evans can see that there was a deep love between the couple, but there are procedures you have to follow and you cannot take it upon yourself to deviate from them. The rest is up to the courts and the Director of Public Prosecutions. It's not for the doctors and nurses on the ground to make those decisions."
Does she think Frankie gets too emotionally involved with her patients?
"Yes, she gets emotionally involved and she goes the extra mile. Dr Evans sees this increasingly strapped NHS that people find themselves working in and wherever she can find any kind of elastic, she will stretch it."
You played a Victorian doctor before in Bramwell, also written by Lucy Gannon. Are you a fan of hers?
"I'm a huge fan of Lucy's writing. She writes with such intelligence and humour, and she writes real people. As the series goes on, the more you see of Dr Evans, the more you understand where she's coming from.
"She also writes flawed human beings and she writes situations in which people make wrong decisions and wrong choices and have to live with the consequences, how the fallout affects people. It's very human - we all struggle, we all fail, sometimes we succeed, but we have to just keep going. She writes people I recognise."
Eve's great - she brings a real warmth to the main character?
"Oh yes, she's absolutely wonderful; she's just wonderful as Frankie. She's so free and open. She and Lucy are such a wonderful combination. All of her heart, all of her humour, all of the things that make her irritating to Dr Evans - her incredibly attractive qualities, but she's also quite impossible at times and sometimes her own worst enemy. All of that is there and I think Eve is absolutely wonderful in it."
There's a sweet scene where she's standing in the garden panicking before the police arrive - she's normally so in control?
"Yeah, that's Lucy, that's the human being behind the professional mask."
Is it hard playing this character, the stern doctor, when Frankie is so bouncy and fun?
"Chucking a bucket of cold water on her on a regular basis! What is a joy is to play something that's written so well. When you trust the writing and have such wonderful actors around you, it's a real pleasure to work on."
There's a lot of good drama on TV at the moment isn't there?
"There's some terrific drama on TV, it seems a bit of a golden period for drama. There's Frankie and Doctor Who, I did a little bit on Dracula, so yes, it's a very good time."
Can you tell us anything about the 50th anniversary episode of Doctor Who?
"If I tell you anything at all I'll have to kill you and then kill myself. I wasn't even allowed to tell my children I was actually in it for about four or five weeks! Once we filmed in Trafalgar Square I knew it would be impossible to keep that under wraps! But what do you do? I was going to work and not being able to tell anyone what I was doing! It was like joining bloody MI6!
"What I can tell you is that it's absolutely bloody brilliant! I think it's an astonishing script. Stephen Moffat is an outrageously good writer and as always with Doctor Who, it's philosophical, it's deep, it's an adventure story and if you're a kid, you're going to be taken on an extraordinary ride. It raises all sorts of interesting questions for anyone who wants to go deeper with it. It's funny and then on a sixpence it breaks your heart. It's just wonderful!"
Great cast - including David Tennant?
"It's not bad!!! Yeah, it's a bit swish! I was dead chuffed when I got the call up..."
Get the What to Watch Newsletter
The latest updates, reviews and unmissable series to watch and more!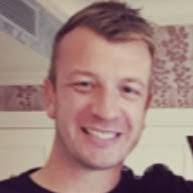 Feature writer for TV Times, What's On TV, TV & Satellite Week and whattowatch.com
Sean has been writing about all things telly for over 10 years and in that time he's been lucky enough to interview stars like Ian McKellen, Tom Hardy and Kate Winslet. His favourite shows are The Great British Bake-Off, People Just Do Nothing and Succession and in his spare time he enjoys drinking tea, doing crosswords and watching football.