Father Ted co-stars reveal extreme pressure before Dermot Morgan's death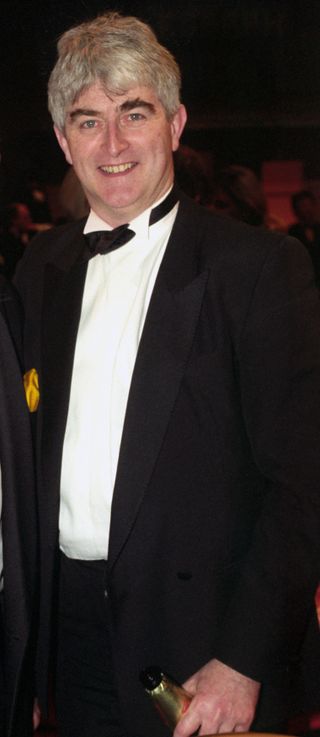 Dermot Morgan has been said to have been under a serious amount of stress before he died, according to his Father Ted co-stars.
The Irish actor played Father Ted in the sitcom for three series, but died of a heart attack in 1998 when he was 45, just after completing his last series.
According to the Irish Mirror, in a documentary titled Dermot Morgan - Fearless Funnyman made for Irish channel RTE, Frank Kelly who played Father Jack said: "He barely passed the medical tests to be available to make the last series. He was a very hyper person."
Frank, who claimed Dermot was on blood pressure tablets 'that would knock out a horse', added: "He was never quite satisfied with what he was doing. The next thing was going to be infinitely better. I used to say to him 'settle down Dermot, we have a lovely show here. Let's just do it.' He felt that was unambitious."
Ardal O'Hanlon, who played Father Dougal, said: "I think Dermot carried the show and he didn't feel appreciated enough. He was the only fully formed character, the rest of us were caricatures, one note. But Dermot was the only well-rounded human being in the show.
"Dermot didn't always recognise how great it all was because like a lot of performers he was very insecure. But he didn't need to be looking over his shoulder and seeing what else was going on. He was doing something brilliant and spontaneous."
He added: "One of the reasons why it was so good was because he didn't think about it too much. He didn't even learn his lines half the time, it eventually sunk in.
"But he was a natural performer. He was very, very good. We had an intense relationship for a very short time. And that's typical of this business. You get to know people very well but often times the friendships don't last beyond the job.
"But Dermot died. I enjoyed his company. He was a generous guy, a gregarious bloke. He was always fun and things would happen when Dermot was around."
Get the latest updates, reviews and unmissable series to watch and more!
Thank you for signing up to Whattowatch. You will receive a verification email shortly.
There was a problem. Please refresh the page and try again.