Pete's Peek | Is Shogun Assassin the best samurai film ever made?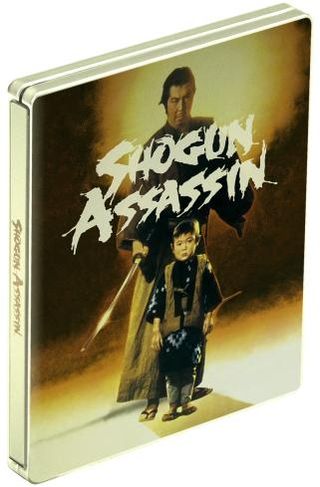 With the winter chill settling in, there's nothing better than curling up on the sofa for a movie marathon. The latest aquisition to my cult cinema collection is Shogun Assassin, the notorious medieval manga from 1980 which famously got banned in the UK on its original release owing to its extreme violence.
Thanks to the folks at Eureka!, Shogun Assassin is now available uncut and fully-restored to its original aspect ratio in a beautiful limited edition dual format steelcase, which also features Pulp Fiction's Samuel L Jackson giving his appreciation of the film.
Known in Japan as Kozure Ōkami, Shogun Assassin was compiled from the first two films in the famed Lone Wolf and Cub manga series of the mid-1970s. After being framed for disloyalty to his clan lord, disgraced ronin Itto Ogami (aka Lone Wolf) travels the country with his three-year-old son Daigoro in tow as an expert assassin-for-hire. Littering the countryside with piles of bodies, Lone Wolf's bloodlust knows no bounds until his thirst for vengeance is finally quenched.
This crazy nihilistic (did I mention blood-soaked?) thrill-ride looks just brilliant in its new high- definition transfer, which means I can finally say goodbye to my old Vipco VHS copy. But is it the best-ever Japanese samurai film ever made? Well, I really want to re-explore the genre but compiling a list of the best films ever made has been a real challenge. Can you help? Enter my poll and lets see who makes the grade.
Let the games begin.
[poll id="2"]
Get the What to Watch Newsletter
The latest updates, reviews and unmissable series to watch and more!