Code of a Killer's David Threlfall: 'It's amazing to think these two men pioneered DNA detection'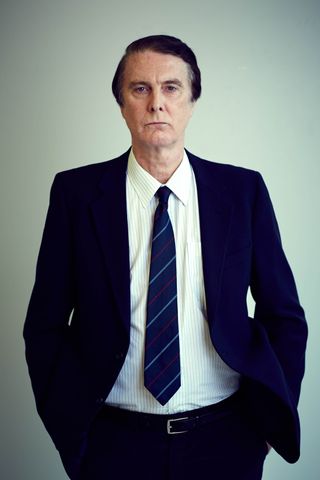 By now you've probably seen ITV's rousing trailer for their new two-part series, Code of a Killer, starring David Threlfall and John Simm, the story of DCI David Baker and DNA scientist Alec Jeffreys, who joined forces to catch and convict the killer of two teenage girls in Leicester.
When it comes to making a dramatisation of a real-life event, especially one which involves the tragic murders of two teenage girls, a lot has to be taken into consideration.
David Threlfall, who plays DCI David Baker, explained: "My first question when I was asked to do this drama was 'Are the families okay with it?' And they are."
He added: "Everything was checked and double-checked, there was a lot of care about it. You want to be as truthful as you can. But at the same time, making a drama, we wanted to convey something of what that's like for one human being to investigate this terrible thing that one person has done to another.
"You always have responsibility [when making television] but it's racked up when it's based on something real, whether its playing Tommy Cooper of something as serious as Code of a Killer – it's about honouring the memory of those people."
David and Alec joined forces after a local lad (his name has been changed in the drama) falsely confessed to the murders of two girls, Lynda Mann in 1983 and Dawn Ashworth in 1986. Their groundbreaking use of DNA ultimately led to the conviction of the real killer, brutal serial rapist Colin Pitchfork. They also proved the innocence of the teenager who had falsely confessed.
Talking to What's on TV, David said: "John Simm and I met with David Baker and Alec Jeffreys before shooting. We had nights out with them in Leicester. They're lovely guys and understood that we're making a drama, and have to take some licence in portraying it. It's clearly a drama and not a documentary, and David and Alec are aware of that."
"It's amazing to think that the configuration of these two men has resulting in something that's used worldwide now!"
Code of a Killer starts on ITV at 9pm on Easter Monday.
Get the latest updates, reviews and unmissable series to watch and more!
Thank you for signing up to Whattowatch. You will receive a verification email shortly.
There was a problem. Please refresh the page and try again.