Rupert Everett is a bit sex mad in new TV documentary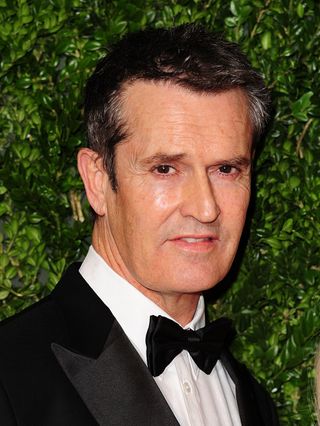 Rupert Everett (opens in new tab) has got himself a bit worked up and says he can't work out why British people are so po-faced about the issue of sex.
The My Best Friend's Wedding star is presenting a documentary on the subject for Channel 4.
Rupert, 54, said: "Oscar Wilde said that England was 'the native land of the hypocrite', and we're such hypocrites. I think we'd be more fun if we accepted how kinky we were.
"Other countries in Europe don't seem to have so much of a problem with it [sex]. I don't know what makes us so uptight, and at the same time, so extreme."
In part one of the two-part Love For Sale (opens in new tab), Rupert examines why prostitutes are often seen as either immoral people or exploited victims.
"We're living in a very weird world at the moment," he said. "They [politicians] are presenting us with a kind puritanical wave because they've been seen to be completely corrupt.
"They've re-branded the prostitute from her traditional position of being a 'she-devil', to now being a victim. And this victim still gets prosecuted in the same way."
The government is currently looking into criminalising sex clients, but the actor said that what he wanted to see happen is "the decriminalisation of the whole thing".
"So that women who do this job can be protected and made safe," he added. "And that's my whole reason for doing the documentaries."
Love For Sale: Why People Buy Sex, Channel 4 Monday, May 5
– Press Association (opens in new tab)
Get the latest updates, reviews and unmissable series to watch and more!
Thank you for signing up to Whattowatch. You will receive a verification email shortly.
There was a problem. Please refresh the page and try again.