Sue Perkins: 'My dad is really worth grieving over'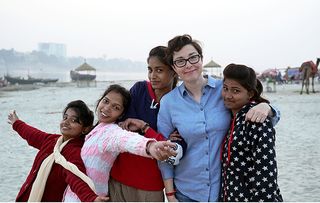 (Image credit: BBC/Folk Films Ltd)
Ex-Bake-Off presenter Sue Perkins takes an emotional trip down India's sacred river Ganges from source to sea
In a new three-part series, Sue Perkins travels more than 1,500 miles along India's River Ganges from source to sea, learning from locals about its religious significance, and revealing how the emergence of India as an economic force is changing life in the sub-continent.
But her journey in The Ganges with Sue Perkins is also an inward one, as she takes the opportunity to grieve properly for her late father and learn something about herself along the way.
It's all a world away from double entendres about soggy bottoms and dough balls in the Bake-Off tent.
Here Sue Perkins reveals more...
TV Times: Why is the River Ganges so special?
Sue Perkins: "It's a river like no other – its waters bring life to hundreds of millions of people across India and, to a billion Hindus, it's an immortal mother goddess who will wash away a lifetime of sins. It's beautiful, contradictory and rather pungent!"
TVT: As you say, the Ganges is a sacred river. Was this trip a spiritual experience?
SP: "You do get a sense that the people who have trodden this path are all craving enlightenment, and I know that everyone always says this on telly, but it really was an emotional journey for me. I'd had a horrible year running up to it."
TVT: What had you been going through?
SP: "My dad died six months beforehand and, because I live in London and it's so fast-moving, it meant I'd suppressed everything and buried it, so I didn't have to feel that surge of pain. This trip gave me the space to be truly sad. My dad's really worth grieving over, so I'm really glad I started that process."
TVT: Can we learn something from Eastern culture about being in touch with our emotions?
SP: "In the West we swallow down our pain and emotions because we think it's the right thing to do – to keep on going. And that's a sort of indictment of the way we live back home. The fact that you have to travel so far to properly live through your experiences and inhabit and own them emotionally."
TVT: What memories of your dad did you have on this journey?
SP: "When I hit the wall and had altitude sickness, I had this phrase in my head: 'Take it steady'. It's something Dad always used to say – for instance when he took the stabilisers off my bike or, when I was grown up, if I was leaving him to drive back home."
TVT: A lot of the trip – especially at high altitude – seems gruelling. How did you cope?
SP: "I was utterly exhausted! But the more physically depleted you become, the calmer you are inside. Pilgrimages aren't supposed to be easy, because if they were everyone would do them and they would be meaningless! They're supposed to be hard, ask something of you and take you to a different place."
TVT: Many people go to India to learn meditation. Did you feel more at peace during your trip?
SP: "I'm not a religious person, but I can't deny the spiritual impact of this magnificent landscape. The simple act of just walking here has had a profound effect on me. You don't have what I call 'chattering chimps' – the endless psychobabble in your head."
Sue dancing with Kolkata's transgender community
TVT: What have you learned along the way?
SP: "Early on I was guilty of spiritual snobbery and I dismissed everyone who went out and bought a Lord Shiva [the Hindu god] T-shirt. But these things we wear are just signifiers – they're saying: 'I've got an open heart and a questing mind. I'm human and I want to connect, understand and love."
TVT: Did the whole experience live up to your expectations?
SP: "Setting out, I hoped I would be changed in some way or have a fluttering of some new feelings or emotions or things that I've repressed or subsumed for years. I may not believe in gods and goddesses, but this pilgrimage along a sacred river genuinely touched me."
The Ganges with Sue Perkins starts on BBC1 at 9pm on Thursday 19 October
Get the What to Watch Newsletter
The latest updates, reviews and unmissable series to watch and more!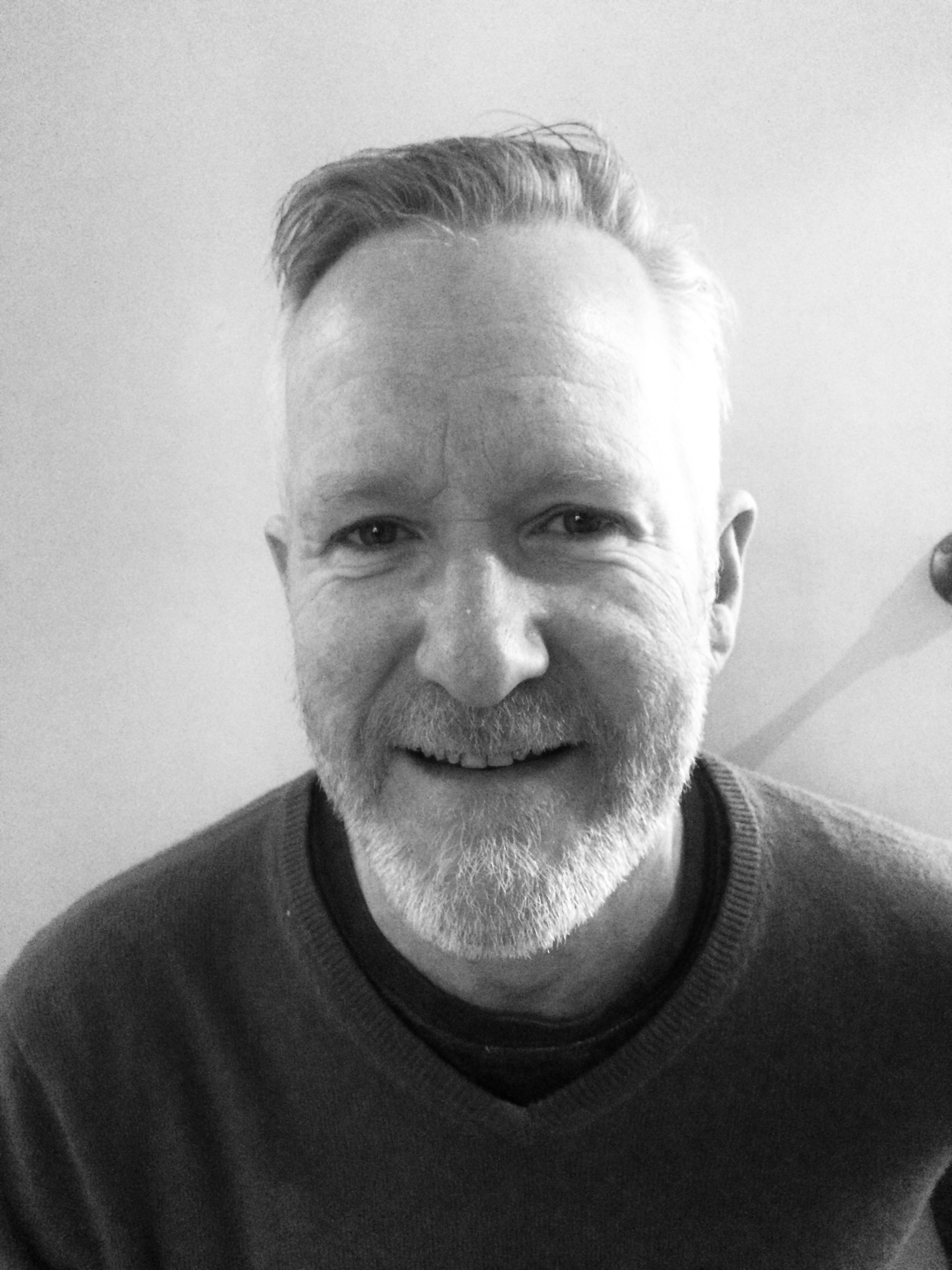 Ian writes about TV and film for TV Times, What's on TV and TV & Satellite Week magazines. He co-hosts the weekly TV streaming podcast, Bingewatch.