Dan Stevens thanks Downton for his happening Hollywood career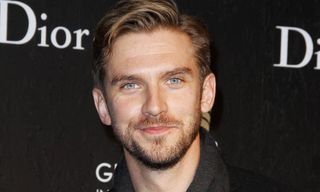 (Image credit: ABACA USA/Empics Entertainment)
Dan Stevens has revealed Ben Stiller grilled him for Downton Abbey gossip on the set of Night at the Museum: Secret of the Tomb.
Dan - who has gone from period drama suitor to gun-wielding action star in new thriller The Guest - plays Sir Lancelot in the third instalment of Ben's Night at the Museum franchise.
The British actor revealed: "He's a huge Downton fan, yeah, I didn't realise this. I knew he was a fan, but I didn't realise quite how big until I got on set, and every opportunity he just wanted to know about all the Downton questions that every fan asks, it was very funny."
The 31-year-old actor, who rose to fame as Matthew Crawley in the hit ITV period drama before his character was killed off in the 2012 Christmas special, admitted Downton had opened doors for him in Hollywood.
He said: "It certainly opened the door to go and do a play in Broadway in New York, which happened a couple of years ago, and that really opened the door to a lot of other things.
"Scott Frank, the director of A Walk Among The Tombstones, came and saw that in Broadway and offered me a role unlike any I'd ever played before alongside Liam Neeson in a rather grisly thriller and that then led to The Guest, a much darker world that I'd been able to take on before. So it's interesting just seeing what comes up."
In The Guest, which opens in cinemas on Friday September 5, Dan plays a former US solider who comes to stay with the family of one of his comrades who was lost in action, but is gradually revealed not to be the perfect houseguest he appears to be...
Get the latest updates, reviews and unmissable series to watch and more!
Thank you for signing up to Whattowatch. You will receive a verification email shortly.
There was a problem. Please refresh the page and try again.