New movies 2022: release dates, casts, plots and everything we know about the year's most anticipated movies
New movies 2022: calendar for all the upcoming film release dates.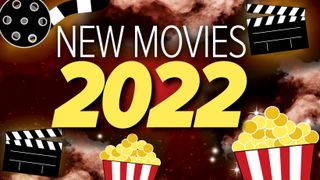 (Image credit: Future)
Here's our new movies 2022 release dates calendar for all the remaining big films of the year.
2022 has had some huge hits, with Top Gun: Maverick proving to be the biggest film of the year so far. Can anything beat Tom Cruise and co?
We have a series of in-depth guides to these huge films, such as our guide to the much-talked-about She Said.
We will regularly update our new movies 2022 guide — see also our new TV shows in 2022 guide — as release dates are changed, fresh plot details are teased and new films are announced.
So, whether you're looking forward to seeing Daniel Craig in Glass Onion: A Knives Out Mystery or desperate to know when Avatar 2 is out, we've got you covered... also if you like a bit of cinema history check out our best movie posters of all time guide.
Check out our new movies 2023 guide for movies coming out in 2023.
Our new movies 2022 calendar
January
The 355
Stars: Penélope Cruz, Jessica Chastain, Sebastian Stan, Diane Kruger.
Directed by: Simon Kinberg.
Release date: Jan. 7.
The 355 is a new spy thriller boasting a star-studded cast. It follows a group of international agents who join forces to recover a top-secret weapon.
Our The 355 review verdict: "Action, yes. Thrills, no. This soulless spy ensemble lets down the formidable women at its helm."
Scream
Stars: Neve Campbell, David Arquette, Courteney Cox.
Directed by: Matt Bettinelli-Olphin, Tyler Gillett.
Release date: Jan. 14
Sidney Prescott, Gale Weathers and Dewey Riley reunite in the new Scream movie. Now, 25 years after the first string of murders shocked Woodsboro, a new killer is targeting unsuspecting teenagers... there's already a Scream trailer to enjoy.
Our Scream (2022) review verdict: "Scream slashes through modern horror culture with a slick, merciless blade in this fifth franchise entry that's just as spirited and sharp as Wes Craven's originals."
Hotel Transylvania: Transformania
Stars: Brian Hull, Selena Gomez, Andy Samberg.
Directed by: Jennifer Kluska, Derek Drymon.
Release date: Jan. 14
Hotel Transylvania: Transformania sees all our favorite monsters back. The latest film in the series sees Drac and his pals all transformed into humans!
The King's Daughter
Based on the 1997 novel The Moon and the Sun by Vonda N. McIntyre, The King's Daughter sees King Louis XIV capture a mermaid's life force in his quest for immortality. But then his long-lost daughter forms a bond with the creature… Sadly, this has been something of a flop.
Stars: Pierce Brosnan, William Hurt, Kaya Scodelario.
Directed by: Sean McNamara.
Release date: Jan. 21
February
Moonfall
Stars: Halle Berry, Donald Sutherland, Patrick Wilson, John Bradley.
Directed by: Roland Emmerich.
Release date: Feb. 4
In the appropriately titled Moonfall the moon is rocketing towards Earth, threatening to wipe out civilization. Ex astronaut Jo Fowler (Halle Berry) heads into space on a mission to save the planet...
Our Moonfall review verdict: "Moonfall has just the right amount of confidence and craziness to make this cosmic doomsday a fun ride."
Jackass Forever
Stars: Steve-O, Chris Pontius, Johnny Knoxville, Tony Hawk, Machine Gun Kelly.
Directed by: Jeff Tremaine.
Release date: Feb. 4.
Jackass Forever promises more crazy stunts from the gang. Could the fourth film be the maddest yet?!
Our Jackass Forever review verdict: "While as a whole it falls just short of the series' masterpiece Jackass Number Two, this swan-song offers enough unforgettable gags to make it worthy of its predecessors."
Marry Me
Stars: Jennifer Lopez, Owen Wilson, Sarah Silverman, Utkarsh Ambudkar.
Directed by: Kat Coiro.
Release date: Feb. 11
Marry Me could be just the ticket for Valentine's Day. After discovering her partner is cheating, a top pop star (obviously played by Jennifer Lopez!), marries a total stranger (Owen Wilson).
Our Marry Me review verdict: "Marry Me isn't an instant rom-com classic, but its two lead performances are so charming that it's easy to be won over."
Death On The Nile
Stars: Kenneth Branagh, Gal Gadot, Tom Bateman, Letitia Wright, Dawn French, Sophie Okonedo.
Directed by: Kenneth Branagh
Release date: Feb. 11
Death On The Nile is the long-awaited follow-up to Murder On The Orient Express, Kenneth Branagh's first adventure as Agatha Christie's Belgian sleuth, Hercule Poirot. This time, Poirot's Egyptian vacation is transformed into a race against time to identify the murderer aboard a river cruiser before they can strike again.
Our Death On The Nile review verdict: "If this is to be the end of the road for Branagh's Poirot, it's an appropriately high note to go out on."
Meanwhile, there's talk of a third Poirot movie on the way.
Uncharted
Stars: Tom Holland, Mark Wahlberg, Antonio Banderas.
Directed by: Ruben Fleischer.
Release date: Feb. 18 in US, Feb .11 in the UK.
Uncharted is Sony's adaptation of the iconic gaming series created by Naughty Dog. Tom Holland plays Nathan Drake with Mark Wahlberg as his mentor Victor Sullivan.
Our Uncharted review verdict: "Uncharted is a rip-roaring modern treasure hunt that plays by video game rules and has a blast doing so."
Uncharted has become a box office smash!
Dog
Stars: Channing Tatum.
Directed by: Reid Carolin, Channing Tatum.
Release date: Feb. 18.
Dog is a comedy road trip movie coming to theatres starring Channing Tatum as Army Ranger Briggs who is given the seemingly impossible task of transporting Lulu, an unruly Belgian Shepherd, down the Pacific Coast to attend its owner's funeral.
March
The Batman
Stars: Robert Pattinson, Colin Farrell, Peter Sarsgaard, Andy Serkis, Paul Dano, Zoë Kravitz.
Directed by: Matt Reeves
Release date: March 4
The Batman sees Robert Pattinson following in the footsteps of the likes of Adam West, Michael Keaton, and Christian Bale to play the iconic superhero. Little is known so far about the plot, but The Riddler, Penguin, and Catwoman will all feature.
Our The Batman review verdict: "The Batman fires on all cylinders and commits to its darkest impulses without losing sight of the light at the core of its protagonist."
Turning Red
Stars: Sandra Oh, Rosalie Chiang
Directed by: Domee Shi
Release date: March 11
This animated Disney movie sees 13-year-old Meilin "Mei" Lee (Rosalie Chiang) wrestling with her own adolescent problems and her struggle to remain her mother's dutiful daughter. As if she didn't have enough problems in Turning Red, whenever she gets too excited she transforms into a giant red panda!
The Outfit
Stars: Mark Rylance, Dylan O'Brien, Zoey Deutch, Johnny Flynn.
Directed by: Graham Moore.
Release date: March 18
Mark Rylance stars in The Outfit as a tailor who makes suits on London's Savile Row until a personal tragedy sees him running a tailor shop on the wrong side of Chicago. Ironically his best clients are gangsters...
Our The Outfit review verdict: "Dick Pope's cinematography, Alexandre Desplat's score and Mark Rylance's leading role amount to much less than all that pedigree suggests."
The Lost City
Stars: Sandra Bullock, Daniel Radcliffe, Channing Tatum, Brad Pitt
Directed by: Aaron Nee, Adam Nee.
Release date: March 25 in the US, April 13 in the UK.
If you enjoyed Romancing the Stone, you may well like Sandra Bullock's new comedy, The Lost City. She stars as a romantic novelist who heads off on a jungle escapade with her book cover model.
Our The Lost City review verdict: "A pair of American Sweethearts are dulled-down gems in this dazzle-free cape."
Everything Everywhere All At Once
Stars: Michelle Yeoh
Directed by: Daniel Kwan and Daniel Scheinert
Release date: March 25 in the US, May 13 in the UK.
Everything Everywhere All At Once is a universe-trotting movie that casts Michelle Yeoh as Evelyn Wang, an aging immigrant who discovers she has the power to connect with her other selves from across the multiverse and is forced to put these skills into practice to save every world.
In our Everything Everywhere All At once review, we said: "Everything Everywhere All at Once is a chaotic thrill ride everyone should experience"
April
Morbius
Stars: Jared Leto, Michael Keaton, Matt Smith, Tyrese Gibson, Jared Harris, Adria Arjona.
Directed by: Daniel Espinosa.
Release date: April 1 (changed from Jan 28)
Morbius is a talented scientist who ends up becoming a vampire with superhuman powers when his experiment to cure himself of a rare blood disease goes wrong. This is the latest movie set in Sony's Spider-Man universe, but it's been critically torn apart.
Our Morbius review verdict: "A bland, poorly directed, poorly written mess of bad VFX and shoddy editing that wastes its otherwise talented cast on a movie that can't even be enjoyed for camp appeal."
Sonic the Hedgehog 2
Stars: Jim Carrey, Idris Elba, Ben Schwartz, Colleen O'Shaughnessey
Directed by: Jeff Fowler
Release date: April 8
Sonic the Hedgehog 2 is the second movie based on the popular video game franchise by SEGA. This time Sonic and his sidekick Tails go on a mission to track down the Master Emerald before it falls into the hands of Doctor Eggman and Knuckles.
Our Sonic the Hedgehog 2 review verdict: "Knuckles is the true star in this amusing sequel".
Fantastic Beasts: The Secrets of Dumbledore
Stars: Eddie Redmayne, Jude Law, Mads Mikkelsen, Katherine Waterston.
Directed by: David Yates.
Release date: April 15 in the US, April 8 in the UK.
Fantastic Beasts: The Secrets of Dumbledore is the third entry in the Fantastic Beasts and Where to Find Them franchise that began in 2016. This time, Dumbledore enlists Newt Scamander and his companions on a mission that will see confronting Gellert Grindelwald's growing army.
Our Fantastic Beasts: The Secrets of Dumbledore review: "The threequel shakes off its predecessor, but can't quite reach Potter heights."
The Northman
Stars: Nicole Kidman, Alexander Skarsgard, Ethan Hawke, Willem Dafoe, Anya Taylor-Joy, Björk, Claes Bang.
Directed by: Robert Eggers.
Release date: April 22
The Northman is one for historical/mythology film fans. Set in 10th century Iceland, it follows Amleth who sets about on an epic revenge quest when his father is killed by his uncle.
Our The Northman review: "The Northman delivers on its purpose in bloody, gory spades.
Operation Mincemeat
Stars: Colin Firth, Matthew Macfadyen, Kelly Macdonald
Directed by: John Madden
Release date: April 22 in UK cinemas, due on Netflix in US on May 11.
Operation Mincemeat, based on the hit historical book by Ben Macintyre, follows an incredible bluff operation carried out by the Allies against the Nazis in World War Two.
Our Operation Mincemeat review said: "Operation Mincemeat shows that even in our darkest times the strength of humanity will always win out by celebrating the heroes of war."
The Bad Guys
Stars: Sam Rockwell, Awkwafina, Marc Maron.
Directed by: Pierre Perifel
Release date: April 22
The Bay Guys is a computer-animated movie about a group of villains who decide, well, they don't want to be the bad guys any longer. Will Mr. Wolf and co really become the goodies now?
The Unbearable Weight of Massive Talent
Stars: Nicolas Cage, Neil Patrick Harris, Tiffany Haddish, Pedro Pascal, Sharon Horgan
Directed by: Tom Gormican
Release date: April 22
The Unbearable Weight of Massive Talent is an eccentric action-comedy that sees Nicolas Cage taking center stage... as Nicolas Cage. When his life takes a surprise turn, this fictionalized version of Nick Cage is forced to channel a variety of his most recognizable characters in order to rescue his family from a dangerous criminal.
Our The Unbearable Weight of Massive Talent review said: "Nicolas Cage is matched by scene partner Pedro Pascal as the two deliver brilliant comic performances in the offbeat The Unbearable Weight of Massive Talent."
May
Doctor Strange in the Multiverse of Madness
Stars: Benedict Cumberbatch, Elizabeth Olsen, Chiwetel Ejiofor
Directed by: Sam Raimi
Release date: May 6
Doctor Strange in the Multiverse of Madness is a thrilling ride through the Multiverse with Doctor Strange, his trusted friend Wong and Wanda Maximoff, aka Scarlet Witch.
Our Doctor Strange in the Multiverse of Madness review verdict: "Sam Raimi makes the most Sam Raimi movie Marvel would allow, which works to liven otherwise heavy exposition in a more formulaic script focused on connecting multiverse dots."
Downton Abbey: A New Era
Stars: Maggie Smith, Hugh Bonneville, Michelle Dockery, Laura Carmichael, Elizabeth McGovern, Joanne Froggatt, Dominic West, Jim Carter.
Directed by: Simon Curtis.
Release date: May 20 in the US, April 29 in the UK.
Downton Abbey: A New Era sees the Crawleys heading off to France following an amazing revelation by Maggie Smith's Violet Crawley. "Years ago before you were born, I met a man...". What will they all discover about the Dowager's mysterious past? The Downton Abbey: A New Era trailer gives a real flavor of what we can expect. Note the release date has been pushed back from March.
Our Downton Abbey: A New Era review verdict: "Ticks all the right boxes for any Downton fan."
The Bob's Burger Movie
Stars: H. Jon Benjamin, Kristen Schaal, Dan Mintz
Directed by: Loren Bouchard, Bernard Derriman
Release date: May 27
Top Gun: Maverick
Stars: Tom Cruise, Val Kilmer, Miles Teller, Ed Harris, Jennifer Connelly.
Directed by: Joseph Kosinski
Release date: May 27
Ready to fly back into the danger zone? More than 35 years after the original Top Gun, the Tom Cruise blockbuster has got a sequel in the form of Top Gun: Maverick and it's brilliant!
Our Top Gun: Maverick review verdict: "The long-awaited sequel comes with maximum G-force."
And if you're wondering who Penny is in Top Gun, we have the answer!
June
Jurassic World: Dominion
Stars: Sam Neill, Jeff Goldblum, Laura Dern, Chris Pratt, Laura Dern.
Directed by: Colin Trevorrow.
Release date: June 10.
Laura Dern, Sam Neill, and Jeff Goldblum reunite for the first time together since the original blockbuster went out in 1993. Jurassic World: Dominion is now out and has had a mixed critical response, although our reviewer enjoyed it.
Our Jurassic World: Dominion review verdict: "It teams nostalgic moments and some thrilling new dinosaurs to put an emotional end to the much-loved franchise".
Lightyear
Stars: Chris Evans.
Directed by: Angus MacLane.
Release date: June 17.
Lightyear is a new spin-off in the Toy Story film franchise, which will explore the origin story of the Space Ranger who inspired the Buzz Lightyear action figure owned by Andy and Bonnie throughout the original film franchise. The Lightyear trailer promises much and the reviews are great, although it hasn't taken off at the box office.
Elvis
Stars: Tom Hanks, Austin Butler
Directed by: Baz Luhrmann
Release date: June 24
Director Baz Luhrmann is "taking care of business" in his Elvis movie, starring Austin Butler and Tom Hanks. HBO Max subscribers will be available to stream the film just 45 days after its theatrical release.
Our Elvis review concluded: "For all its flaws, Luhrmann's portrait of The King is a must-see."
The Man from Toronto
Stars: Kevin Hart, Woody Harrelson, Kaley Cuoco.
Directed by: Patrick Hughes.
Release date: June 24 on Netflix
The Man from Toronto follows longtime screw-up Terry (Kevin Hart) as his identity is mistakenly confused with that of a deadly assassin (Woody Harrelson) at an Airbnb.
The Black Phone
Stars: Ethan Hawke, Mason Thames
Directed by: Scott Derrickson
Release date: June 24
The Black Phone is a horror movie that centers on a serial killer known as The Grabber (Ethan Hawke) who kidnaps and murders local children. 13-year-old Finney Shaw (Mason Thames) is one such potential victim, though he begins to be contacted by the spirits of The Grabber's past victims who are dead set on helping him avoid the same fate.
Our The Black Phone review said: "The Black Phone is as horrifying as Sinister through different means and stars Ethan Hawke in a phenomenally despicable role."
July
Minions: The Rise of Gru
Stars: Steve Carrell, Lucy Lawless, Pierre Coffin.
Directed by: Kyle Balda, Jonathan del Val, Brad Ableson.
Release date: July 1
Minions 2: The Rise of Gru focuses on a young Gru's journey to becoming an iconic supervillain. It's a lot of fun but has oddly sparked controversy through an odd TikTok trend which has seen people going to watch the film dressed in suits.
Thor: Love and Thunder
Stars: Chris Hemsworth, Natalie Portman, Christian Bale.
Directed by: Taika Waititi.
Release date: UK: July 7, US: July 8
In Thor: Love & Thunder Chris Hemsworth is back for his fourth solo adventure as the titular Asgardian.
In this 80s-inspired film, he's searching for inner peace... a quest that is rudely interrupted by a galactic killer known as Gorr the God Butcher (Christian Bale). Together with Valkyrie, Korg and his ex-girlfriend Jane Foster (Natalie Portman) who now wields the power of Mjolnir, Thor sets out on a mission to put a stop to Gorr's plans.
Our Thor: Love & Thunder review concluded: "Thor: Love and Thunder is packed with love and unleashes its mighty thunder with all the colorful personality we've come to appreciate from Taika Waititi's films."
The Gray Man
Stars: Chris Evans, Ryan Gosling, Ana de Armas, Regé-Jean Page
Directed by: The Russo Brothers
Release date: Limited theatrical release on July 15, Netflix on Jul 22
The Gray Man is a high-octane thriller that sees skilled mercenary Sierra Six (Ryan Gosling) recruited out of prison to be an 'agency-sanctioned merchant of death'. When he uncovers some dark secrets about his own organization, he's forced to go on the run whilst being hunted down by a group of assassins recruited by crazed CIA agent, Lloyd Hansen (Chris Evans).
Our The Gray Man review concluded: "The Gray Man is a drab action thriller that reflects the colorfulness and excitement of its title, despite Chris Evans giving 110% as a wack job villain."
Nope
Stars: Keke Palmer, Steven Yeun, Michael Wincott, Donna Mills.
Directed by: Jordan Peele
Release date: July 22
Nope is Jordan Peele's next creation following on from the huge successes of Get Out and Us. As with his previous two movies, very little has been revealed about the plot, so it's difficult to predict exactly what we're going to get until it finally arrives.
Our Nope review concluded: "Nope doesn't eclipse Peele's previous work in Get Out or Us, but it's still a cinematically rich, perfectly cast and solidly entertaining movie that'll generate multiple opinions."
Also check out our Nope ending explained piece.
Where the Crawdads Sing
Stars: Garret Dillahunt, Daisy Edgar-Jones, David Strathairn.
Directed by: Olivia Newman.
Release date: US: July 15, UK July 22
Where the Crawdad's Sing is an adaptation of Delia Owen's novel by Reece Witherspoon's production company starring Daisy Edgar-Jones.
The story follows Kya Clark, a sensitive, intelligent young woman who has survived for years on her own in the marshes of Barkley Cove, North Carolina.
Our Where the Crawdad's Sing review verdict: "Strong visuals and an excellent cast don't quite make up for a soft-centered story".
Also check out our Is Kya found guilty in Where the Crawdad's Sing piece.
Mrs Harris Goes To Paris
Stars: Lesley Manville, Jason Isaacs, Anna Chancellor
Directed by: Anthony Fabian
Release date: July 15 in the US, Sept. 30 in the UK
Adapted from the 1958 novel by Paul Gallico, Mrs Harris Goes to Paris follows a cleaning lady who falls in love with French fashion. Determined to buy her favorite frock, she heads to Paris on an adventure...
Joyride
Stars: Olivia Colman
Directed by: Emer Reynolds.
Release date: July 29 UK only.
Young Mully steals a taxi whilst trying to get away from his father. Mully's soon shocked to find Olivia Colman's character Joy (and her baby) sitting in the backseat, and the two then set off on a riotous adventure together.
Our Joyride review said: "Powerhouse performances mean Joyride reaches its destination with ease".
DC League of Super-Pets
Stars: Kevin Hart, Dwayne Johnson, Natasha Lyonne
Directed by: Jared Stern, Sam Levine.
Release date: July 29
August
Bullet Train
Stars: Brad Pitt, Sandra Bullock.
Directed by: David Leitch.
Release date: 3 August UK, 5 August US
Bullet Train revolves around five assassins who all board the same titular bullet train in Japan and soon realize that their missions are interlinked. Notable for being the first time Brad Pitt and Sandra Bullock have starred together.
Our Bullett Train review concluded: "Brad Pitt has a ball as a hippy assassin, but ultimately he has more fun than the audience."
Easter Sunday
Stars: Jo Koy, Jimmy O. Yang, Tiffany Haddish, Tia Carrere, Lou Diamond Phillips.
Directed by: Jay Chandrasekhar.
Release date: August 5
In Easter Sunday, stand-up comedian Jo Koy plays Joe Valencia, a down-on-his-luck comedian attending a dysfunctional family Easter celebration with his Filipino American family.
Secret Headquarters
Stars: Owen Wilson, Jesse Williams.
Directed by: Henry Joost, Ariel Schulman.
Release date: August 5.
Beast
Stars: Idris Elba
Directed by: Baltasar Kormakur
Release date: August 19 (US), August 26 (UK).
Beast sees Idris Elba taking on an entirely new on-screen enemy: a large, ferocious lion who's become incredibly territorial and will stop at nothing to prove he's the one in charge.
Other cast includes Iyana Halley and Leah Sava Jeffries who plays his daughters Meredith and Norah.
Spin Me Round
Stars: Alison Brie, Aubrey Plaza and Molly Shannon
Director: Jeff Baena
Release date: August 19 (US), UK not announced yet.
Anyone who loved the indie comedy The Little Hours is sure to be excited for Spin Me Round, which brings back many of the pieces for an all-new comedy. Alison Brie, Aubrey Plaza and Molly Shannon reteam with writer/director Jeff Baena for this movie that starts off like a romance, but quickly things go hilariously off the rails...
September
Pinocchio
Stars: Tom Hanks.
Directed by: Robert Zemeckis
Release date: September 8 on Disney Plus
Pinocchio gets a live-action remake, starring Tom Hanks as Geppetto. The much-loved actor is teaming up again with Forest Gump director Robert Zemeckis for the film which will be available on Disney Plus.
See How They Run
Stars: Sam Rockwell, Saoirse Ronan, Adrien Brody
Directed by: Tom George
Release date: September 9 (UK), September 16 (US)
The murder-mystery genre is having a moment in TV and movies again, with See How They Run another example of that. This star-studded comedy sees Sam Rockwell and Saoirse Ronan try to solve a murder in a theater in the West End during the 1950s.
Ticket to Paradise
Stars: Julia Roberts, George Clooney
Directed by: Ol Parker
Release date: September 20, please note was 16 September (UK), October 21 (US)
Ticket to Paradise is the story of a former married couple, played by Roberts and Clooney, who travel to Bali to prevent their daughter, Lily (played by Kaitlyn Dever), from marrying a guy she's just met. She's head over heels in love with him and her parents believe that she's about to make a big mistake...
Our Ticket to Paradise review concludes: "A non-vintage but sparkling rom-com vehicle for two of Hollywood's finest."
The Woman King
Stars: Viola Davis, John Boyega, Lashana Lynch
Directed by: Gina Prince-Bythewood
Release date: September 16 (US), October 7 (UK)
Sony describes the plot of The Woman King as the following: "The Woman King is the remarkable story of the Agojie, the all-female unit of warriors who protected the African Kingdom of Dahomey in the 1800s with skills and a fierceness unlike anything the world has ever seen."
Our The Woman King review said: "The Woman King obliterates everything you think you know about period storytelling and depicting Black-centered narratives. This is must-see cinema.
Don't Worry Darling
Stars: Florence Pugh, Chris Pine, Harry Styles, Olivia Wilde.
Directed by: Olivia Wilde
Release date: Sept. 23
Billed as a thriller, Don't Worry Darling centers on husband and wife, Alice and Jack, who live in an experimental 1950s utopian society, or so it seems. Alice begins to fear that there is more to their surroundings than meets the eye.
Our Don't Worry Darling review concluded: "Florence Pugh shines in this Stepford Wives style mystery drama, even if the audience might figure out the big reveal before the characters do."
Blonde
Stars: Ana de Armas, Bobby Cannavale, Adrien Brody
Directed by: Andrew Dominik
Release date: September 16 (select theaters), September 28 (Netflix)
The life of Marilyn Monroe is viewed through a new, fictionalized lens with Blonde, which features Ana de Armas as the famous Hollywood starlet in a movie adapted from a Joyce Carol Oates novel.
Hocus Pocus 2
Stars: Sarah Jessica Parker, Bette Midler, Kathy Najimy
Directed by: Anne Fletcher
Release date: September 30
Hocus Pocus 2 will see Sarah Jessica Parker, Bette Midler and Kathy Najimy returning to play the iconic Sanderson sisters.
Bros
Stars: Luke Macfarlane, Billy Eichner, Monica Raymund
Directed by: Nicholas Stoller
Release date: September 30 in US, October 28 in UK
Bros follows a man disenchanted by the process of looking for love who happens to find love with a guy he initially thinks is out of his league.
October
Amsterdam
Stars: Christian Bale, Margot Robbie, John David Washington
Directed by: David O. Russell
Release date: October 7 (US), November 4 (UK)
Director David O. Russell returns with his first movie in seven years with another all-star cast, including Christian Bale, Margot Robbie, John David Washington, Anya Taylor-Joy and Robert De Niro, just to name a few. Amsterdam is about three friends who witness a murder and in trying to prove their innocence discover one of the most outrageous plots in American history.
Our Amsterdam review's verdict: "Despite boasting an impressive cast, Amsterdam could have been a good deal funnier."
Lyle Lyle Crocodile
Stars: Javier Bardem, Scoot McNairy, Constance Wu
Directed by: Josh Gordon, Will Speck
Release date: October 7
Lyle Lyle Crocodile is an adaptation of the children's story of the same name and has a great cast attached including singer Shawn Mendes in the lead role, providing the voice of Lyle the crocodile.
The Lost King
Stars: Sally Hawkins, Steve Coogan
Directed by: Stephen Frears
Release date: October 7 UK, US tbc
The Lost King follows the remarkable story of one woman's fight to search for England's controversial King Richard III.
Our The Lost King review thought: "Frears and his collaborators turn Philippa's fascinating, stranger-than-fiction quest into a rousing, feelgood film."
Emily
Stars: Emma Mackey
Directed by: Frances O'Connor
Release date: October 14 in the UK, no US release date currently.
Sex Education and Death on the Nile star Emma Mackey plays the titular role of the passionate author who died young, at just 30 years old, along with a host of young talent.
Emily has been described as imagining "the transformative, exhilarating and uplifting journey to womanhood of one of the world's most famous, enigmatic and passionate writers".
Our Emily review concluded: "A fresh and atmospheric take on the Wuthering Heights author and creation story."
Halloween Ends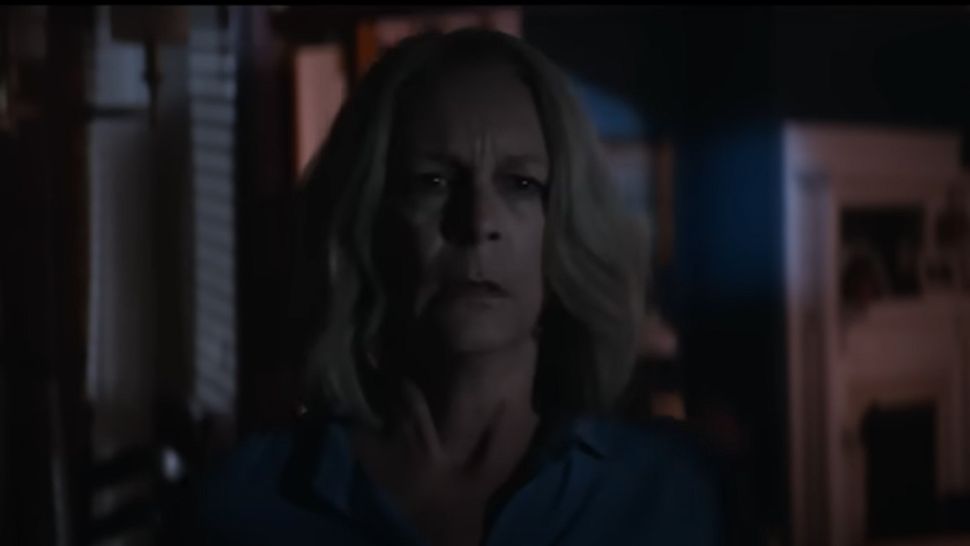 Stars: Jamie Lee Curtis, Andi Matichak, Kyle Richards
Directed by: David Gordon Green
Release date: October 14
The legendary horror franchise is ready to deliver what is being billed as the final chapter in the Michael Myers and Laurie Strode saga. Jamie Lee Curtis plays Laurie Strode for the last time with Halloween Ends, more than 40 years after she starred in the original.
Our Halloween Ends review wasn't impressed! "Halloween Ends is one of the least fulfilling endings to any trilogy, not to mention a rather inept Halloween film even compared to the franchise's previous huge swings."
Black Adam
Stars: Dwayne Johnson, Pierce Brosnan, Aldis Hodge, Sarah Shahi
Directed by: Jaume Collet-Serra
Release date: October 21
Black Adam sees Dwayne "The Rock" Johnson joining the DC cinematic universe, as he takes on the role of the complex comic book character.
Our Black Adam review said: "Black Adam brings the lightning but stifles its thunder, feeling formulaic as a superhero origin story, but still notches heavy-hitting action beats."
The Banshees of Insiherin
It's an In Bruges reunion with The Banshees of Inisherin, with Colin Farrell and Brendan Gleeson playing two long-time friends on the outs in the latest from Martin McDonagh. Check out our The Banshee of Inisherin locations piece.
My Policeman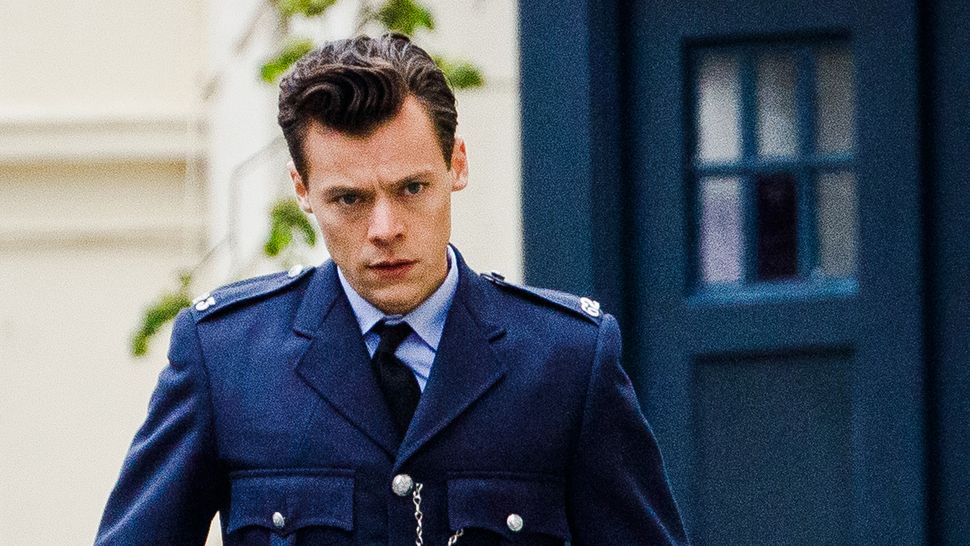 Stars: Harry Styles
Directed by: Michael Grandage
Release date: October 21 in theaters, then November 4 on Prime Video
My Policeman tells the story of PC Tom Burgess (Harry Styles), who struggles to hide his sexuality while living in Brighton on the British south coast in 1957. Based on the 2012 novel My Policeman by Bethan Roberts, the movie explores the criminalization of homosexuality in 1950s Britain.
November
Enola Holmes 2
Stars: Millie Bobby Brown, Henry Cavill, Helena Bonham Carter, David Thewlis
Directed by: Harry Bradbeer
Release date: November 4
The game is afoot once again with Sherlock Holmes little sister in Enola Holmes 2. The sequel to the 2020 hit brings back much of the main cast for an all new mystery.
Black Panther: Wakanda Forever
Stars: Martin Freeman, Michaela Coel, Angela Bassett, Daniel Kaluuya, Letitia Wright
Directed by: Ryan Coogler
Release date: Nov. 11
The original Black Panther was not only a box-office behemoth and the first superhero movie to earn an Oscar Best Picture nomination, but it became a true cultural phenomenon. All of that makes the long-awaited sequel, Black Panther: Wakanda Forever, that much more exciting.
The Son
Stars: Hugh Jackman, Laura Dern, Anthony Hopkins
Directed by: Florian Zeller
Released date: November 11
The Father writer/director Florian Zeller has his follow-up movie, The Son, which stars Hugh Jackman, Laura Dern and Anthony Hopkins. The movie follows a father who has his new life upended when his son arrives.
She Said
Stars: Carey Mulligan, Samantha Morton
Directed by: Maria Schrader
Release date: November 18 US, November 25 UK
She Said is the story of the New York Times journalists whose groundbreaking reporting of Hollywood abuse launched the #MeToo movement.
Our She Said review concluded: "Big-screen investigative journalism has never been so heart-pounding or so impassioned. A triumph."
Glass Onion: A Knives Out Mystery
Stars: Daniel Craig, Edward Norton, Kathryn Hahn, Leslie Odom Jr.
Directed by: Rian Johnson
Release date: November 23 for US and UK, then December 23 on Netflix.
Who's ready for another Knives Out mystery? The sequel to the 2019 movie, titled Glass Onion, sees Daniel Craig's Benoit Blanc return with a new case, featuring another star-studded ensemble. And in great news for cinema lovers the movie does have a theatrical release date before hitting Netflix.
Strange World
Stars: Alan Tudyk
Directed by: Don Hall
Release date: November 23 in the US, November 25 in the UK
Walt Disney Animation Studios describes the Strange World plot with the following:
"The feature film introduces a legendary family of explorers, the Clades, as they attempt to navigate an uncharted, treacherous land alongside a motley crew that includes a mischievous blob, a three-legged dog and a slew of ravenous creatures."
Our Strange World review said: "Disney's latest animation ticks lots of boxes, but only scratches the surface of its many themes."
The Fabelmans
Stars: Paul Dano, Michelle Williams, Seth Rogen
Directed by: Steven Spielberg
Release date: November 23 (US), January 27 (UK)
Steven Spielberg gets autobiographical in The Fabelmans, with this story based on his life living in a post-war Arizona.
Our The Fablemans review commented: "Spielberg is able to look at his own origin with a mix of sincerity and humor, though the balance can feel a little off at times."
Disenchanted
Stars: Amy Adams, Adam Patrick Dempsey, James Marsden, Idina Menzel
Directed by: Adam Shankman
Release date: November 24 US (Disney Plus), November 26 UK (Disney Plus)
Disney teases: "Disenchanted takes place 15 years after the events of the original movie. Giselle and Robert are now married and decide to move from New York to the suburb of Monroeville with their teenage daughter, Morgan. There, Giselle 'must juggle the challenges that come with a new home and discover what happily ever after truly means to her and her new family.'"
White Noise
Stars: Adam Driver, Greta Gerwig, Jodie Turner-Smith
Directed by: Noah Baumbach
Release date: November 25 (in theaters), December 30 (Netflix)
Adapted from Don DeLilo's novel of the same name, White Noise follows a family as they attempt grapple with the mundane elements of their lives as well as a dangerous virus.
December
Matilda the Musical
Stars: Emma Thompson, Stephen Graham, Andrea Riseborough and Alisha Weir
Directed by: Matthew Warchus
Release date: December 2 (UK), December 9 (US), December 25 (Netflix)
The Broadway adaptation of Roald Dahl's Matilda the Musical comes to the big screen this year. With Emma Thompson transforming into the detestable Miss Trunchbull the movie looks like a delight.
Avatar 2
Stars: Kate Winslet, Sam Worthington, Michelle Yeoh.
Directed by: James Cameron.
Release date: December 16
Easily one of the biggest new movies in 2022, Avatar 2 is finally coming to the cinemas more than a decade after the original was released. Fans will be able to see what's next for Jake Sully (Sam Worthington) and Neytiri (Zoe Saldana), following on from the events of the first film which saw Jake permanently transferred into his avatar after Ney'tiri saves him from suffocation.
Puss in Boots: The Last Wish
Stars: Antonio Banderas.
Directed by: Joel Crawford.
Release date: December 21 in US, February 3, 2023 in UK.
Moved out of 2022
Spider-Man: Across The Spider-Verse (Part One)
Stars: Shameik Moore, Hailee Steinfeld, Issa Rae
Directed by: Joaquim Dos Santos, Kemp Powers, Justin K. Thompson
Release date: June 2, 2023 ( was Oct. 7 2022)
Miles Morales and Gwen Stacey are heading back into the Spider-Verse in Spider-Man: Across the Spider-Verse (Part One). And yep, there is a part-two on its way as well although not now until 2024!
Legally Blonde 3
Stars: Reese Witherspoon, Jessica Cauffiel, Jennifer Coolidge
Directed by: Jamie Suk
Release date: Originally May 20, 2022, now not known.
Reese Witherspoon reprises her role as Elle Woods for the much-anticipated Legally Blonde 3 movie. The third installment of the franchise promises to show Elle in her 40s. Over 20 years after the original, how has life treated the lawyer? In bad news for fans, Legally Blonde 3 is no longer coming out in 2022 and its future is unclear.
Get the What to Watch Newsletter
The latest updates, reviews and unmissable series to watch and more!
David is the What To Watch Editor and has over 20 years of experience in television journalism. He is currently writing about the latest television and film news for What To Watch.
Before working for What To Watch, David spent many years on TV Times magazine, interviewing some of television's most famous stars including Hollywood actor Kiefer Sutherland, singer Lionel Richie and wildlife legend Sir David Attenborough.
David started out as a writer on TV Times before becoming the title's deputy features editor and then features editor. During his time on TV Times, David also helped run the annual TV Times Awards. David is a huge Death in Paradise fan, although he's still failed to solve a case before the show's detective! He also loves James Bond and controversially thinks that Timothy Dalton was an excellent 007.
Other than watching and writing about telly, David loves playing cricket, going to the cinema, trying to improve his tennis and chasing about after his kids!