Netflix: plans, price and all you need to know about the original streaming service
From DVDs to streaming to becoming one of the biggest entertainment companies on the planet.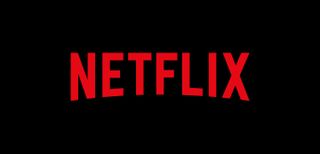 (Image credit: Netflix)
What comes to mind when you hear the word "Netflix" depends a little bit on when you were born. For a good many of us, Netflix recalls a time when red envelopes containing DVDs would arrive at our mailbox. We'd watch a Hollywood film or series and then we'd return the DVD in the same envelope.
For others in younger generations, those previous two sentences may make absolutely no sense and instead, Netflix is known as the streaming service with original hits like Stranger Things and Bridgerton, or the streaming service you use to watch that old show your parents thought was cool back in the day.
But Netflix is all those things and more. It is the biggest single streaming service on planet Earth, with more than 220 million paid subscribers worldwide. (Yes, we know Disney Plus claims it's bigger than Netflix, but that's only if it combines the numbers for all three of its streaming services — ESPN Plus, Hulu and Disney Plus).
Those are the big strokes, of course. Here's everything else you need to know about Netflix:
How much does Netflix cost?
North America: The most basic Netflix plan — which doesn't include anything in HD and only lets you watch on one device at a time — lands at $9.99 a month. The best plan, known as Premium, includes 4K resolution in a high-dynamic range (on content that supports it, anyway) and allows for viewing on up to four devices at once, costs $19.99 a month. There's a plan in the middle, too, the Standard, at $15.49 a month.
For the UK: the rates for those packages have been increased to £6.99 per month for the Basic package; £10.99 per month for the Standard plan; and £15.99 per month for Premium.
In Ireland: the new rates are €8.99 for Basic, €14.99 for Standard and €20.99 for Premium.
Netflix price in 2022
Netflix has three streaming plans to choose from:
Netflix Basic: $9.99/£6.99 a month
Netflix Standard: $15.49/£10.99 a month
Netflix Premium: $19.99/£15.99 a month
The Netflix price will vary a little bit depending on which country you live in (although North America, UK and Ireland have all seen recent price increases), but the bigger question is which plan you're subscribed to. And that's not to say that those prices may not increase again someday. Netflix tends to revisit its pricing every couple of years or so.
And there'll soon be a plan that includes advertising, which it's strongly rumored will replace the cheapest Basic plan, meaning that to get the lowest cost plan you'll need to put up with commercials...
Plan details
Netflix Basic
Netflix Basic is the least expensive Netflix plan. You can watch as much as you want, of course. There are no limits here, at least not as far as the amount of content is concerned.
But the basic plan does put a limit on resolution and it's a pretty low one. The best you can get with the Netflix Basic plan is "standard definition". The Basic plan also puts a limit on the number of screens you can watch at any given time. And that limit is one. So if you have more than one person who's going to want to watch something at the same time on the same account, you'll need to look at one of the other plans.
The Basic plan also limits the number of phones or tablets to which you can download content... you guessed it ... one.
Netflix Standard
The Netflix Standard plan is the next step up. It has the same basic limits as the Basic plan, it's just that they've been doubled.
So you can watch on as many as two devices at the same time. And you can download movies or shows for offline viewing on as many as two separate devices. No more, though.
The other big improvement with the Standard plan is that the maximum streaming resolution has been increased to "full HD," and it's pretty much the acceptable minimum these days. So unless you just absolutely know that you want the Basic plan and the limits it imposes, Standard is the plan to go with.
Netflix Premium
If you're serious about your Netflix and you're serious about it looking as good as it possibly can, you're going to want the Netflix Premium plan.
This plan opens up as many as four devices at a time. So you can be watching on the TV in the living room while your spouse is watching in the bedroom and your kids are vegged out in their own rooms on tablets. Or whatever. The point is you've got four different devices going at once. You also can download content for offline viewing on as many as four devices at once, so there's that.
But the big jump for the Premium plan is that you now have access to "Ultra HD" content — otherwise known as 4K. The Premium plan also opens up things like HDR, which stands for high dynamic range and gets you a broader spectrum of color — basically making everything look better.
The caveat to all this is that you're going to need hardware that supports 4K resolution. If your TV doesn't do it, you're out of luck. If whatever device you're using to stream Netflix doesn't do it, you're out of luck.
But if your hardware is good to go, you're good for 4K Ultra HD. Huzzah.
Where is Netflix available?
The better question here is to ask where Netflix isn't available. Netflix itself says it's available in more than 190 countries, with the notable exceptions of China, Crimea, North Korea, and Syria.
And in the past few years, Netflix has made a concerted push to offer more "international" content. That is, movies and shows from countries that speak a language other than the native language of the country you're streaming from. And it's done so with pretty marked success with the likes of Money Heist — known as La Casa de Papel in its native Spain — or the "not-quite-porn" movie 365 Days from Poland. That's all possible thanks to subtitles and language dubbing, and it's definitely opened up a new world of content for Netflix's millions of viewers.
That's not to say that all content is available in all countries, however. Due to licensing agreements, a movie or series available in the United States may not be available in, say, the United Kingdom. Or vice-versa.
Can you use a VPN with Netflix?
Considering that it's the biggest and one of the oldest streaming services, you might be a little surprised to learn that Netflix also remains pretty progressive. While it doesn't condone password sharing, it recognizes that it's something people do and hasn't shut down the practice...yet.
Netflix also is pretty tolerant of people using a VPN (opens in new tab) to bypass regional restrictions. In fact, it comes right out and says that "when using a VPN to access Netflix, your region is hidden, so Netflix displays content that is available to all regions globally." That actually depends on how your VPN is set up, but the point still stands. Netflix is mostly cool with you using a virtual private network to route your internet traffic through a specific country to be able to watch content in that country.
Something about having 220 million paying subscribers maybe makes that a little easier to take.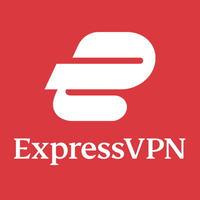 (opens in new tab)
ExpressVPN (opens in new tab) is our recommended VPN service. It's an easy and affordable way to watch what you want from anywhere you want to watch it. And it's a great way to watch whatever you want to watch on Netflix, no matter what's being shown in your part of the world.
What's good on Netflix?
And that's the $1 million question. There are good shows on Netflix. There are some great shows on Netflix. There are movies that were incredible a long time ago, and movies that quickly become new classics.
Netflix also has more series and films that you've never heard of and that, frankly, aren't worth watching. That's not to say that Netflix is presenting trash on purpose — someone somewhere will think it's great. But the simple fact is that some entertainment is better than other entertainment.
Netflix filters in new movies and shows every month. Some are original to Netflix. ("Netflix Originals," they call them.) Some are movies and series you've seen elsewhere. Some are new, others may be decades old.
That's actually a big part of what makes Netflix so great. It's not just destination TV. Sure, you can show up to binge the latest season of the aforementioned Bridgerton or Stranger Things. But you also can just open up Netflix and casually find something new, thanks to the power of the algorithm. And Netflix has gone even farther with the addition of its "Play Something" feature, which basically is a button that will randomly serve up something it thinks you might want to watch.
You don't even have to think about finding something to veg out on.
Isn't the future great?
Phil spent his 20s in the newsroom of the Pensacola (Fla.) News Journal, his 30s on the road for AndroidCentral.com and Mobile Nations and is the Dad part of Modern Dad.
Get the latest updates, reviews and unmissable series to watch and more!
Thank you for signing up to Whattowatch. You will receive a verification email shortly.
There was a problem. Please refresh the page and try again.