Best streaming deals in January 2023: savings on Prime Video, Disney Plus, more
Get ready for Black Friday with its streaming deals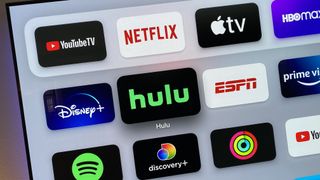 (Image credit: WhatToWatch.com)
If the cost of all your various streaming services and platforms is getting too much, then the best streaming deals can help you. Discounts, trials and bundles allow you to keep on top of all the newest TV shows, movies and sports without breaking the bank.
Whether you're looking to sign up to the best streaming services, or maybe the best live TV streaming services, there are always some deals out there to stop your bills from rising too high, as long as you're smart about when and how you sign up.
Streaming deals aren't quite as common as they used to be, back when streaming services were new, but there are always some still around. The beginning of the year doesn't always bring great deals, with discounts getting as quiet as the release calendar, but there are still some around which you can find.
At What to Watch, we keep on top of all the streaming deals out there, so we can bring you all the ones worth considering. Not all streaming services will have deals, and we won't share any that aren't worthy, but the following will definitely help you save cash.
If you're looking for more entertainment buying advice, we've got guides to the best Amazon Fire sticks, best smart TVs, best 4K TVs, best soundbars and best Roku devices, to help you make the most of your new streaming service.
Since the early days of streaming services, deals have become rarer, but there are often a handful of platforms that offer discounts at any one time. Luckily for you, we always keep our eyes on the streaming services news, so we know when deals are running, and we'll make sure to keep you updated with all the important ones running.
Streaming service deals in the US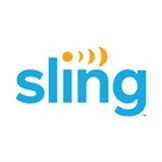 (opens in new tab)
Sling TV: 50% off your first month (opens in new tab)
If you're interested in signing up for the live TV streaming service Sling, you'll be pleased to know that new subscribers can get 50% off their first month. That means you'll only have to pay $20 for the Blue or Orange bundle, or $27.50 for both, instead of $40 or $55.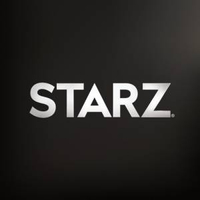 (opens in new tab)
Starz: $3 per month for first three months (opens in new tab)
While normally $8.99 per month, the Lionsgate streaming service can be tested for just $9 for three months, with this deal open to both new and returning subscribers.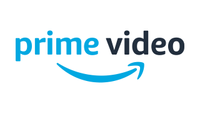 (opens in new tab)
Amazon Prime Video: half price for students (opens in new tab)
If you're a college student, you can get half price off the monthly cost of an Amazon Prime subscription, which includes Prime Video as part of the package. This means you have to pay $7.49 per month, instead of $14.99.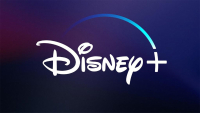 (opens in new tab)
Disney Bundle: get Disney, Hulu and ESPN Plus for $12.99 (opens in new tab)
The Disney Bundle is a great way to save money: it gets you access to Disney Plus and Hulu (both ad-enabled) for $9.99 monthly or throw in ESPN Plus for just $12.99, which is less than you'd pay for any two of those services normally.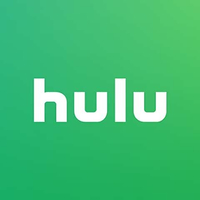 (opens in new tab)
Hulu: bundle with ESPN Plus and Disney Plus for $12.99 (opens in new tab)
As mentioned in our Disney Plus section, you can get Hulu along with Disney's streaming service and ESPN Plus for $12.99, or $9.99 if you don't mind ditching ESPN Plus.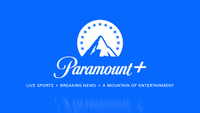 (opens in new tab)
Paramount Plus: free Paramount Plus subscription with Walmart Plus (opens in new tab)
A new perk of Walmart Plus, Walmart's shopping-focused subscription service, is a free membership to Paramount Plus' ad-enabled tier. That means the $12.95-per-month Walmart price will include the $4.99-per-month streaming service, really improving your savings.
Streaming service deals in the UK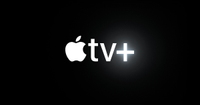 (opens in new tab)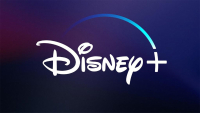 (opens in new tab)
Disney Plus: bundles with other services
While there's no great Disney/ESPN/Hulu bundle in the UK (due to the latter two streaming services not existing in the country), there are two ways to get cheaper subscriptions. O2 offers £2 off per month for half a year if you subscribe to one of its plans — check out that deal here (opens in new tab) — while Samsung offers 6 months of Disney Plus for free if you own one of its Galaxy phones, and you can claim that by following this link (opens in new tab).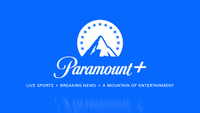 (opens in new tab)
Paramount Plus: 7-day free trial
If you're interested in signing up for Paramount Plus, the closest thing it has to a deal is a seven-day free trial which gives you a week of free access to its library. To double it, you can also try the trial of the Paramount Plus Prime Video channel.
Sky TV bundle
If you're a Sky TV customer, you get Paramount Plus for free, and you can check out the Sky TV bundles (opens in new tab) here.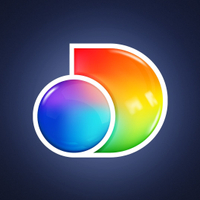 (opens in new tab)
Discovery Plus: seven-day trial (opens in new tab) or bundles with other services
Discovery Plus offers a seven-day trial (opens in new tab) of its Entertainment tier (sans sports) which usually costs £3.99 per month. Also Vodafone members can get 6 months for free — details here (opens in new tab) — while Sky Q customers get 12 months by going here (opens in new tab).
Streaming deals FAQs
What is the best streaming deal?
Streaming service deals come and go — if they didn't, they wouldn't be a 'deal', just a regular price. But there's always one or two standout deals.
In the US, the Disney Bundle (Hulu, Disney Plus and ESPN Plus) is a great option for people who want all three services. The cost, $13.99, is less than you'd pay for any two of the services and gets you a third totally free as well.
In the UK, it's usually mobile operator bundles that offer the best deals, so when you're buying a new phone contract, you can often use that to get yourself cheap streaming service subscriptions.
When do the best streaming deals take place?
Some deals, like bundles and trials, roll all year round. But others only pop up sporadically.
A great time to look for streaming service deals is around Black Friday, which in 2022 falls on Friday 25 November. In previous years, we've seen great discounts on Disney Plus, AMC Plus, Discovery Plus, Hulu and a fair few Prime Video channels.
Certain companies have special 'days' too, like Disney Plus Day and Amazon Prime Day, and we often see discounts on the corresponding services for a limited time.
What makes a good streaming deal?
When streaming services were new, each offered plenty of deals to try and get you to try this new-fangled way of watching TV. That's not the case anymore, and actual discounts on streaming services are few and far between.
So a "good deal" on a streaming service can be anything that lets you save money, but the most common we see are bundles, that group multiple services in for a lower price. As long as you want all the services, this is a good way to save.
The best deals are the straight-up discounts though, especially on annual subscriptions, as they save you the most amount of cash (as monthly deals only reduce one month's bill).
Get the latest updates, reviews and unmissable series to watch and more!
Streaming and Ecommerce Writer
Tom is the streaming and ecommerce writer at What to Watch, covering streaming services in the US and UK. His goal is to help you navigate the busy and confusing online video market, to help you find the TV, movies and sports that you're looking for without having to spend too much money.
Thank you for signing up to Whattowatch. You will receive a verification email shortly.
There was a problem. Please refresh the page and try again.