Best live TV streaming services in January 2023: find what's right for you
Top services for prospective cord-cutters.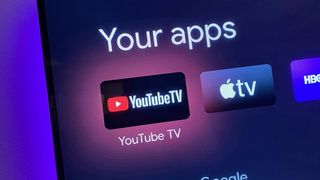 (Image credit: WhatToWatch.com)
If you're looking to save money on your TV habits, finding the best live TV streaming service is vital; these devices let you cut the cord, as well as the cost, of having a standard cable subscription.
If you subscribe to a live TV streaming service, you pay a monthly fee and then can stream loads of your favorite channels. These sometimes work on smart TVs, or on mobile devices, or sometimes using special streaming boxes that you have to buy.
Don't confuse these with the likes of Netflix or Prime Video, covered in our list of the best streaming services. Live TV streaming services don't typically offer you access to existing libraries like those platforms, but instead focus on live coverage.
There are plenty of streaming services offering live TV watching, which can make it hard to work out the best one for you. But don't worry, we're here to cut through the confusion and help you find the right platform.
Here are What to Watch, we write about streaming services all the time, particularly for live TV watching, and so we know which are the best for different interests and watchers. Below we've ranked all the best services, covering their prices, their channels and what kind of watcher will enjoy them most, so you can pick which to subscribe to.
By the way, if you're looking to save money on a live TV streaming service, our guide to the best streaming deals will help you monitor any ongoing discounts.
The best live TV streaming services
1. Sling TV
The best streaming service for adaptability
Specifications
Price per month:
$40 / $40 / $55
Number of channels:
31 / 41 / 47
Free trial?:
No (but half-off first month)
Reasons to buy
+
Cheaper than competitors
+
Frequent sign-up deals
Reasons to avoid
-
Smaller channel selection
-
Confusing channel system
We recommend Sling TV as the best live TV streaming service simply because of how adaptable it is — instead of paying a huge lump cost for a huge package of channels, the service costs a little less and lets you customize your subscription.
There are two Sling TV plans: Orange and Blue, with the former focused more on sports channels (though there's lots of overlap). You can subscribe to both if you want. Then, there are loads of add-on packages to get you certain channels if there's one or two you particularly like.
All this might admittedly confuse some users, who just want to click "sign up" and get all the channels they want, and if that's you we'd recommend looking at the other options on this list.
And there are some glaring holes in Sling TV's line-up, with FXX, PBS, Golf Channel, ABC News Live and some other important channels absent.
However for people who want to cut costs as well as cables, and don't need every single channel out there, Sling's lower price than its competitors (especially when you factor in the commonplace sign-up deals) makes it the best live TV streaming service.
---
2. YouTube TV
Affordable with a big library
Specifications
DVR allotment:
Unlimited (for up to 9 months from recording)
Best for:
General viewers
Reasons to buy
+
Big selection of channels
+
Cheaper than close rivals
Reasons to avoid
-
Confusing mix of YouTube platforms
Google-owned YouTube has its own live TV streaming service, and this service, YouTube TV, is the best streaming service for people with a higher budget.
With all the important channels, including a huge selection of sports, entertainment and news networks, YouTube TV can easily become your one-stop shop for streaming entertainment, with plenty of extra channels and services you can add to the bundle.
While YouTube TV isn't the cheapest live TV streaming service out there, it's definitely not the most expensive either, with a lower price than some of the other big names.
It's easy to confuse YouTube TV with the many other similarly-named YouTube platforms, including the main video site, YouTube Premium, YouTube Shorts, YouTube PrimeTime Channels (the ability to subscribe to other streaming services within YouTube, which can be bundled into YouTube TV if you want); the list goes on. This combined with the many add-on packages (including other streaming services like HBO Max or premium cable channels) might confuse people who want a simple sign-up process.
We also should point out that YouTube is rumored to be testing a FAST service — that stands for Free Ad-Supported TV — so YouTube TV could change a lot very soon. But for now, YouTube TV is a solid and relatively inexpensive service which we'd recommend.
---
3. Hulu with Live TV
Disney's TV live streaming service
Specifications
Best for:
Entertainment fans
Reasons to buy
+
Includes Hulu subscription
+
Growing channel list
Reasons to avoid
-
Limited DVR time
-
Add-ons quickly get pricey
The name Hulu with Live TV is very literal — Disney's live TV streaming service lets you watch over 100 channels (depending on your area), as well as letting you stream from its Hulu video-on-demand service.
That, perhaps, is enough to justify Hulu with Live TV's slightly higher asking price over some rivals, a price that can get even higher if you indulge in some of the many add-on packages and premium networks (many of which are separate streaming service you can bundle into the Hulu package).
Unlike some other streaming services, Hulu's channel list has been slowly increasing over time, so there's less of a chance of your favorite channel being pulled just before the next episode of your favorite show.
While most of the main important channels are covered in Hulu with Live TV's library, the service is best recommended for entertainment fans, thanks to Hulu being packaged in and lots of other services being offered for extra fees too.
So while Hulu's service isn't as cheap as Sling and doesn't have quite as many channels as YouTube TV, it's still a worthy pick.
---
4. DirecTV
A high-priced streaming powerhouse
Specifications
Price per month:
$74.99 / $99.99 / $109.99 / $154.99
Number of channels:
75 / 105 / 140 / 150
DVR allotment:
Unlimited (for up to 9 months from recording)
Best for:
People for whom money is no issue
Reasons to buy
+
Top options include many streaming services
+
Stream on unlimited devices
Reasons to avoid
-
Higher price than rivals
The reason DirecTV is so low on our list is because of its price — we wouldn't blame you for seeing that $154.99 price mentioned above and feeling your eyes glaze over. And it's true that DirecTV is more expensive than its rivals, but it may well be worth it.
There are four tiers of DirecTV : Entertainment costs $74.99 monthly and gets you 75 channels, primarily the core entertainment ones. Choice, for $99.99 per month, brings 30 extra sports channels, like NBA and MLB ones. Ultimate, at $109.99, has even more channels at 140, as well as the sports channels, and the $154.99 monthly Premier tier bundles in loads of extra streaming services, including Showtime and HBO Max.
So even at its cheapest DirecTV costs more than some others on this list, but with unlimited DVR (for recordings up to nine months old), a five-day free trial, the ability to stream on as many extra devices as you want, deals on extra streaming services and an absolutely massive channel list for its pricier tiers, it could well be worth considering.
You can buy DirecTV Stream as part of your package. This streaming device costs an extra $10 per month (or $120 upfront). It's a streaming device that'll be handy if you don't have a smart TV, letting you access all your apps and channels at the press of a button (or via voice commands).
Again, it's one extra expense, but if you have money to spare, or enough people to share the cost between, DirecTV is one to consider.
---
5. FuboTV
The sports streaming platform
Specifications
Price per month:
$74.99 / $84.99 / $94.99
Number of channels:
130 / 190 / 230
DVR allotment:
1,000 hours
Reasons to buy
+
Lots of DVR space
+
Plenty of channels offered
Reasons to avoid
-
Price creeping higher
-
Frequent channel changes
FuboTV began life as an affordable streaming service for sport fans, but it quickly grew into something much bigger. Now it's one of the most channel-packed live TV services, though it's also quite a pricey one.
There are two main reasons why you should consider FuboTV: firstly, it has plenty of channels, offering 130 on its lowest tier and 230 more if you don't mind paying extra. Secondly, it has a lot more DVR space than most of the other services on this list.
Admittedly those extra channels come at a cost, with FuboTV being a little pricier than YouTube and Hulu's live TV services — and that's even without the mandatory Regional Sports Network fees, which mean you'll be paying even more.
Though FuboTV is a good package, one reason we're hesitant on it is that it's seen a tumultuous few months. A price hike following the loss of a few channels and the acquisition of a few different ones, and a changeable streaming service means you might lose your favorite channel over time.
However for people who want those smaller channels, which might not be offered by the other live TV streaming services (especially sports ones, with plenty of niche ones available on Fubo), this TV platform is worth considering.
---
6. Philo TV
A budget live TV streaming service
Reasons to buy
+
Very low price
+
Unlimited DVR
If you've seen the price of Philo TV above and are already half-way through signing up, we'd recommend you hold your horses: this super-affordable live TV service has a few rough edges that you need to consider before you spend.
Philo TV's selling point is its price, but it's this cheap because many major news, entertainment and sports channels are missing. There's no ESPN, no Fox, no CNN, the list goes on. These are often more expensive for a cable provider to offer, so Philo TV strips them out to give you a more affordable package.
You're left with an odd smattering of some of the affordable channels, but there's a lot still to like with the Cooking Channel, BBC World News, Sundance TV, A&E and so on — we'd recommend checking out the full channel lineup here (opens in new tab).
A few cheap extra packages let you expand with more channels, but still, Philo TV isn't really the service for you if you want the entire spectrum of TV channels at your fingertips.
But if you're looking to save money and don't mind the particular channel selection, Philo TV could be a worthwhile pick.
Spanish-language live TV streaming services
As well as the above live TV streaming services, there are a few more Spanish-language ones that focus on channels that provide Spanish coverage.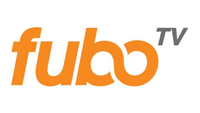 (opens in new tab)
FuboTV Latino Plan
For $32.99 per month, FuboTV's Latino Plan lets you access 44 different Spanish-language channels, including TUDN, Univision and ESPN Deportes. It comes with 250 hours of DVR and two-screen viewing.
Find out more at FuboTV here (opens in new tab)

(opens in new tab)
YouTube TV Spanish Plan
YouTube also has a Spanish-language plan, which costs $34.99 each month and gets you 28 channels. You also get unlimited DVR storage and up to six accounts per household.
Find out more at YouTube TV here (opens in new tab)
Free live TV streaming services
If you don't want to pay for your live TV streaming service, you could use something known as a FAST.
FAST stands for Free Ad-Supported Television — these services don't make you pay, but sprinkle ads throughout your content (and often don't have as long channel list as the main platforms).
Here are a few of the biggest FAST services:
Live TV streaming services: frequently asked questions
How do I pick the best live TV streaming service?
Your preference in live TV will dictate which service is best for you.
For example, if you mainly use your TV for news, finding the cheapest service that offers the channels you frequent is all you need.
However if you prefer sport, which is generally scattered across many different channels, something all-encompassing with plenty of channels is more important.
Make sure that the streaming service you're looking at has your favorite channels if you subscribe.
Price is also a major factor, as live TV services cost a lot more than typical streaming services, so you'll need to make sure you're not paying loads for channels you're not using.
What devices do live TV streaming services need?
Generally, live TV streaming services need smart devices to connect to, so they can stream the shows from the internet.
Smart TVs are likely what you'll use, like sets running Apple TV, Amazon Fire TV, Android TV and so on. Most streaming services run on all smart TVs systems, but we'd double check before you subscribe.
Lots of the services work on other internet-connected devices too like streaming sticks, smartphones and tablets, computers and gaming consoles.
What's the difference between a live TV streaming service and a VOD platform?
There are loads of different types of streaming services, and live TV is just one of them, as is VOD. It can get confusing how the phrase "streaming service" can refer to lots of other things.
VOD stands for Video on Demand, and it's the technical name for platforms like Netflix, Disney Plus, Prime Video and so on. These platforms let you browse through a library of videos and watch at will.
Live TV services mainly let you watch cable channels over the internet, instead of browsing through a list of videos. However there's a lot of crossover, with plenty of live TV services also having small libraries.
Are there live TV streaming services in the UK?
The UK has plenty of live TV streaming services, and they have one big difference from the US ones.
While most US streaming services are paid, in the UK they're free to use (as long as you pay your annual license fee).
You can use iPlayer for BBC, ITVX for ITV, All 4 for Channel 4, My5 for channel 5 and so on. These services are both VOD and live TV services, offering libraries and live TV to pick between.
Get the latest updates, reviews and unmissable series to watch and more!
Streaming and Ecommerce Writer
Tom is the streaming and ecommerce writer at What to Watch, covering streaming services in the US and UK. His goal is to help you navigate the busy and confusing online video market, to help you find the TV, movies and sports that you're looking for without having to spend too much money.
Thank you for signing up to Whattowatch. You will receive a verification email shortly.
There was a problem. Please refresh the page and try again.