ITVX price, shows, live TV and what you need to know about ITV's streaming service
ITVX is here, and we've got what you need to know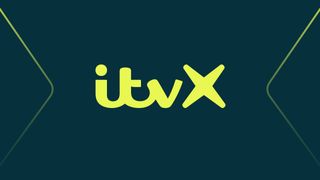 (Image credit: ITV)
If you want to watch ITV online, then ITVX is your best port of call; this is one of the best streaming services whether you want to use its video-on-demand library or catch live shows on the platform.
There's a large library of classics and newer shows on ITVX, especially if you pay £5.99 per month for ITVX Premium which lets you stream from Britbox and Studiocanal Presents as well as ITVX.
This Premium tier also lets you skip ads, but you don't need to pay for ITVX if you don't want, because the basic level is free and lets you see plenty of shows, movies and live TV.
Wondering where ITV Hub went? ITV retired that service in late 2022, and ITVX does all that the Hub did and more. Unlike with your actual TV, you don't need a cable connection for ITVX, as simply an internet connection will suffice. Plus, it works on your phone, tablet, computer or smart TV.
Read on for everything you need to know about ITVX.
Can you watch ITVX for free? Or how much does ITVX cost?
ITVX is free to use — the streaming service lets you stream new and older shows, movies and exclusives without paying. It's an ad-supported service, which means you'll be seeing advertisements in the middle of your videos.
You can pay for ITVX Premium though, which we'll explore more in the next section. The price for that is £5.99 per month or £59.99 per year, which is the same price as Britbox.
What is ITVX Premium?
If you're okay with paying £5.99 monthly or £59.99 annually, you can subscribe to ITVX Premium here. There's a 7-day free trial if you want to test the service first.
One useful perk of ITVX Premium is that you no longer have to deal with adverts in your shows, breaking up the flow or adding to your streaming time. That's not the case for live TV, or in-show adverts, but you won't have your streaming interrupted by app ones.
Another great benefit is that ITVX Premium lets you access the entire Britbox library, which includes ITV shows as well as ones from the BBC, Channel 4 and Channel 5, as well as content from StudioCanal Presents. This really swells the ranks of what you can stream on ITVX, especially because Britbox alone costs as much as ITVX Premium.
If you like to stream on your phone or tablet, ITVX Premium lets you download shows to watch offline (on these devices and more, like laptop and PC), a feature not available for free users.
Some of the standard ITVX library is only available to Premium subscribers too, with ITV stating that over 6,000 hours of video are only for paying users. By the sounds of it, many ITVX exclusives will be added to Premium instead of the standard tier.
Can you watch live TV on ITVX?
You can watch lots of ITV's live TV channels from ITVX, as well as an odd smattering of other ones too. You can find ITVX's live TV streaming home here.
This line-up will likely change over time, with a few temporary channels, but upon launch the available channels were:
ITV 1
World Cup Classics
ITV 2
ITV Be
ITV 3
ITV 4
CITV
Xmas Movies
Love Island
Classic Movies
Crime / Drama
Saturday Night Every Night
True Crime International
Vera
The Chase
ITV Classics
The Real Housewives UK
Midsomer Murders
Out of This World
Love Island International
ITV Signed
World of Morse
Loved Up
Hell's Kitchen
Unwind
What's on ITVX? Does ITVX have exclusive content?
There are a number of programmes that will debut on ITVX first, before arriving on ITV's broadcast channels six to nine months later. So if you're wanting to watch things as soon as they release, ITVX is the place to be!
In fact, when announcing the ITVX launch date, it was said that the service will get new content every week of the year, in an apparent bid to rival Netflix's similar claim made at the beginning of 2022.
The broadcaster has confirmed that ITVX will feature 35 flagship shows, 250+ films and 200+ series available at launch, plus 150+ hours of true crime programmes including exclusives Monster in My Family and The Case Against Cosby.
Other ITVX exclusive content includes some great comedy, including a new series called Deep Fake using modern techniques to create hilarious celebrity set-ups, and a feature-length film finale for Plebs.
ITVX Premium has two more perks, in that it contains the entire library of two other streaming services: Britbox, full of British movies and TV shows, and StudioCanal Presents, with loads of international and indie films.
Meanwhile, there'll also be a big film library featuring the acting prowess of Helen Mirren, Kate Winslet, Meryl Streep, Tom Hanks, Daniel Day Lewis, Ryan Gosling, Ryan Reynolds, Jennifer Lawrence, Sir Michael Caine, Anthony Hopkins, Daniel Radcliffe, Tom Hardy, Nicolas Cage and more, with titles yet to be confirmed.
So whether you're after a hard-hitting drama or you just want to get lost in a documentary, these ITVX debuts will be arriving on the service later this year.
Is Big Brother going to be on ITVX?
Yes! Excitingly ITV has revealed that it's rebooting Big Brother. ITV has officially confirmed it's bringing the series back with coverage split between ITV2 and ITVX.
Paul Mortimer, Director of Reality Commissioning & Acquisitions and Controller, ITV2, ITVBe and CITV said:
"This refreshed, contemporary new series of Big Brother will contain all the familiar format points that kept viewers engaged and entertained the first time round, but with a brand new look and some additional twists that speak to today's audience. We're beyond excited to bring this iconic series to ITV2 and ITVX where it should especially engage with our younger viewers."
How different is ITVX from the ITV Hub?
With the launch of ITVX its predecessor, the ITV Hub, will be relegated to the history books.
The biggest change with the new platform is that ITVX will become the first broadcaster-created streaming service in the UK to offer viewers the flexibility to access free content with ads and an ad-free paid subscription, all in one place, in an effort to streamline how we watch things on-demand.
In addition to this, ITV Hub currently has 4,000 hours of content while ITVX will have around 15,000 hours at launch, so there'll be way more things for people to watch once the service is live.
ITVX - Britain's freshest new streaming service launching later this year. Details - https://t.co/R9XPgwK33X pic.twitter.com/vIN8fYtrT3March 3, 2022
Get the What to Watch Newsletter
The latest updates, reviews and unmissable series to watch and more!
Streaming and Ecommerce Writer
Tom is the streaming and ecommerce writer at What to Watch, covering streaming services in the US and UK. His goal is to help you navigate the busy and confusing online video market, to help you find the TV, movies and sports that you're looking for without having to spend too much money.