YouTube TV channels, plans, price, DVR and add-ons — all you need to know
The YouTube TV channels package is very simple.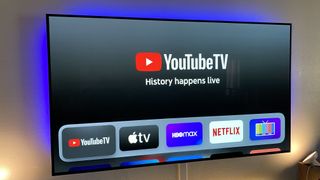 (Image credit: WhatToWatch.com)
If you're looking to stream cable channels over the internet, then YouTube TV is definitely a name that you've heard. This is one of the best live TV streaming service, and one of the more popular too, thanks to its ease of use.
YouTube TV is a separate thing from all of the other video streaming platforms under the YouTube banner, so you're not going to be stuck to watching music videos, influencer vlogs or 6-hour video game analyses with it; no, this is for cable channels that you know and love.
Unlike some of its rivals, YouTube TV is easy to use as it offers one package at one price, though there are some expansion packs too if you want to add from a bundle of extra channels.
So if you're a cord-cutter looking at Your options, YouTube TV is the pick for many and it could be for you too. Here's everything you need to know about the live TV streaming service...
How much is YouTube TV monthly?
You have to pay $72.99 per month to sign up to YouTube TV, not including the price of the optional add-on packs
This latest price has been in effect since March 2023, and it only affects new subscribers, so people who were already signed up get to remain on their previous price of $64.99. Like most streaming services, YouTube TV gets occasional price hikes.
You're not on a contract for YouTube TV, so you're able to cancel at any time.
Those aforementioned add-on packs vary in price, and new ones get added over time. HBO Max is available, as is Showtime. There's also a Sports Plus bundle with NFL RedZone, Fox Soccer Plus and more. And it also has most of the major Paramount Network channels, including Comedy Central, MTV and BET.
YouTube TV pricing, benefits and offers overview
The YouTube TV plan costs $72.99 a month: gives you 85+ channels, unlimited DVR recording and six accounts you can use with your household (with Netflix about to crack down on password sharing it'll be interesting to see how long this stays) and three concurrent streams.
There's a free trial for new customers.
If you live in a Spanish-speaking home, you can sign up for the Spanish Plan for $34.99 per month, which includes more than 28 Spanish-language channels.
T-Mobile subscribers can get $10 off YouTube TV every month for a full year— a nice discount that might be enough to convince you to sign up for a YouTube TV subscription.
Does YouTube TV have a free trial?
One of the few streaming services in the United States to still offer one, YouTube TV has a free trial period that lets you test the service before you pay.
The YouTube TV Base Plan usually has a seven-day free trial period, which should be more than enough time to make sure that it's something you want to pay for. But the lengths of trial periods can vary. Free trials for add-on networks have separate sign-up and billing. Either way, the cool part is you get all the same channels with YouTube TV free trial period as you would with a paid subscription.
Just note that if you cancel during your free trial, you'll lose access to YouTube TV (and any add-ons) as soon as you cancel.
What channels are included with YouTube TV?
YouTube TV channels — live TV
YouTube TV live channels are part of the standard plan, so everyone gets the same "core" channels in the Base plan. (There are some regional/local restrictions.)
YouTube TV also doesn't really organize its channels in any particular way, save for your local affiliates appearing up top. Anything new is added to the bottom and from there it's up to you to rearrange things as you see fit.
You do have the option to show your channels either in the "default" order (which is YouTube TV and Google predicting what you're going to be most likely to watch), or you can have a custom view, with channels in whatever order you prefer. For full details see the YouTube TV site.
The YouTube TV channels available in the Base plan (to most subscribers), all of which include local ABC, CBS, Fox and NBC stations:
Lifestyle channels on YouTube TV:
AMC, BET, BET Her, Bravo, CMT, Comedy Central, Comedy TV, Comet TV, Court TV, Cozi, The CW, Dabl, Discovery Channel, E!, FOX SOUL, FXM, FX, FXX, Food Network, G4, Galavision, Get TV, Game Show Newtork, The Great Courses, HGTV, Hallmark Drama, Hallmark Channel, Hallmark Movies & Mysteries, HSN, IFC, Investigation Discovery, JusticeCentral.TV, MTV, MTV Classic, MTV 2, MotorTrend, My Network TV, Nat Geo Wild, Nat Geo, NBC LX, OWN, Oxygen, Paramount Network, PBS, Pop, QVC, Recipe.TV, Smithsonian Channel, SYFY, Start TV, SundanceTV, TBS, Turner Classic Movies, TLC, TNT, TV Land, TeleHit, Tastemade, Travel Channel, Tru TV, Universo, USA, UniMas, VH1, We TV
Sports channels on YouTube TV:
BTN, CBS Sports Network, ESPN, ESPN2, ACC Network, ESPNews, SEC Network, ESPNU, Fight Network, FS1, FS2, Golf Channel, Impact Wrestling, MLB Game of the Week, MLB Network, NBA TV, NFL Network, Olympic Channel, SNY (where available)
Family channels on YouTube TV:
Adult Swim, Animal Planet, Cartoon Network, Disney Junior, Disney XD, Disney Channel, Freeform, Nick Jr., Nickelodeon, Nicktoons, PBS Kids, TeenNick, Universal Kids.
News channels on YouTube TV:
ABC News Live, BBC America, BBC World News, CNBC, CNN, Cheddar News, FOX Business, FOX News, Fox Weather, HLN, LiveNOW from FOX, Localish, MSNBC, NBC News NOW, NBC Universo, News Nation, TYT Network, The Weather Channel
YouTube TV channels — premium add-ons
YouTube TV has a number of premium add-on channels available. These are channels that require an extra fee outside of your usual YouTube TV cost. But this is the best way to get uncut and uncensored movies on YouTube TV.
Subscriptions and billing are handled directly within YouTube TV itself, and the channels appear in the main YouTube TV guide. And that's cool because it lets you move things around and put them as high up in the list as you like. Here's how to edit your YouTube TV channels list.
The list of premium add-on channels on YouTube TV includes the following:
ALLBLK ($5/month)
AMC+ ($7/month)
Acorn TV ($6/month)
Cinemax ($10/month)
Comedy Dynamics ($5/month)
CONtv ($5/month)
CuriosityStream ($3/month)
Docurama ($5/month)
Dove ($5/month)
Fandor ($4/month)
Fox Nation ($6/month)
Hallmark Movies Now ($6/month)
HBO ($15/month)
HBO Max ($15)
IFC Films Unlimited ($6/month)
Law & Crime ($2/month)
MLB.TV ($27/month or $130/year)
NBA League Pass ($40/month)
Outside TV Features
Pantaya ($6/month)
Screambox ($5/month)
Screenpix
STARZ ($9/month)
Showtime ($11/month)
Shudder ($6/month)
Sundance Now ($7/month)
Tastemade Plus
UPFaith & Family ($6/month)
VSiN
YouTube TV subscribers are also going to be able to add NFL Sunday Ticket to their subscription, though it is not going to be some small monthly fee. The standard price to add NFL Sunday Ticket to YouTube TV is $349 for the entire season; there is also the option to bundle it with NFL RedZone for $389. However, between now and June 6, YouTube TV subscribers can sign up early for either package and knock off $100 to the cost for the first year ($249 ad $289, respectively).
YouTube TV channels — Spanish Plus add-on
YouTube TV also offers access to 28 Spanish-language channels including Cine Sony, tl novelas, Discovery en Español and Tastemade en Español for $14.99 per month as an add-on package. It is a $34.99 monthly cost if you buy the Spanish channels as a stand-alone plan.
YouTube TV channels — Sports Plus add-on
YouTube TV includes channels like ESPN, NFL Network and Fox Sports channels. It also has a Sports Plus premium add-on. This will get you sports channels that put an emphasis on some international sports and things that you normally won't find in the United States.
For $10.99 a month you can also get the following in the Sports Plus package:
beIN Sports
Billiards TV
Fox Soccer Plus
Gol TV
MAVTV
NFL RedZone
Outside TV
Players TV
Poker Go Plus
Stadium
TVG
VSiN
YouTube TV channels — 4K Plus add-on
New for 2021 was the addition of a YouTube TV 4K Plus plan. That gets you content from a number of channels — seven at launch — in 4K resolution. There is also some live programming streamed in 4K resolution. You can use the Live tab to find channels showing 4K programs.
There are caveats, though. Not every show, on those channels, is in 4K, and the shows you will be able to watch in 4K will also depend on the hardware you're using.
It's also not cheap — the 4K Plus plan costs $14.99 a month for the first 12 months, then $19.99 a month afterward. Of course, you do get a 30-day free trial period to test it out before you stump up the cash.
The seven channels currently available in 4K include:
Discovery
ESPN
Fox Sports
FX
Nat Geo
NBC Sports
Tastemade
What devices can I watch YouTube TV on?
It's no surprise that the streaming service owned by Google would prioritize device compatibility — making sure that you can watch what you want, where you want and how you want. And you really can. There's a huge list of supported devices but in short, if you've got one of these, you can watch YouTube TV on it:
YouTube TV on mobile devices: smartphones and tablets running Android L or later and iPhones and iPads running iOS 12 or later (download the YouTube TV app)
YouTube TV on computers: supported on latest versions of Chrome, Firefox or Safari
YouTube TV on Smart TVs: Amazon Fire TV devices, Roku TVs and devices, Apple TV/Apple TV 4K, Vizio SmartCast TVs, Samsung and LG smart TVs, Hisense TVs
YouTube TV on game consoles: Xbox, PS5, PS4
Stream YouTube TV to your TV: using Chromecast, AirPlay for Apple TV
YouTube TV features
We've covered a number of YouTube TV features already, including the unlimited DVR and the number of concurrent streams subscribers can have, but there's more offered by the live TV streaming servce.
First among them is the YouTube TV mobile app, which allows you to watch YouTube TV on the go through a mobile device. As long as you have bandwidth that can handle it, you can be watching live TV.
A recent report from Protocol also teases a couple of features that are on their way to YouTube TV. This includes the ability to support YouTube Shorts, YouTube's answer to the TikTok craze. The update that'll enable the ability to play YouTube Shorts is expected in the coming months and will have the vertical video displayed in the center of the screen with the title and other key info off to the side.
Protocol also detailed what YouTube TV is calling Mosaic Mode, which is designed to let subscribers watch up to four live feeds at the same time, dividing the TV screen into quadrants. There was no clear indication of when this would be available, but it seems tailor made for sports viewing.
Get the What to Watch Newsletter
The latest updates, reviews and unmissable series to watch and more!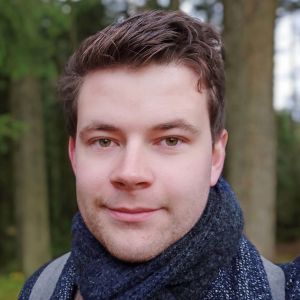 Streaming and Ecommerce Writer
Tom is the streaming and ecommerce writer at What to Watch, covering streaming services in the US and UK. His goal is to help you navigate the busy and confusing online video market, to help you find the TV, movies and sports that you're looking for without having to spend too much money.