Peacock: everything you need to know about the NBCUniversal streaming service
Here's the down-low on Peacock, the NBCUniversal streaming service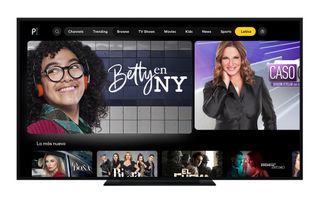 (Image credit: Peacock)
The most hyperactive streaming service of 2023 is Peacock; every other day brings a fresh piece of news or surprising content drop from the NBCUniversal-owned streaming service.
The year began with a bumper crop of popular shows like Poker Face and The Traitors US, as well as the confirmation that all USNMT and USNWT soccer games would air on the streaming service.
A great Peacock Premium promo code spiced things up too: until February 7, you can nab it for $29.99 instead of $49.99 in a limited-time deal. However Peacock Free was also dropped at the same time, stopping new subscribers from signing up for no cost.
Since it launched in 2020, Peacock has made itself popular due to its vast library of classic content, with The Office, Parks and Recreation, Brooklyn Nine-Nine, Downton Abbey, Law and Order and more all available on its catalog.
But beyond that Peacock has plenty of Universal movies, including blockbusters like Jaws, Shrek and Fast and Furious, kids' programming, documentaries, and also lots of sports, with Premier League soccer, college football and basketball, some NFL and more all on the platform.
Oh, and before you ask: "why 'Peacock'?" — it's because NBC's logo looks like a Peacock. With that out the way, here's everything else you need to know about the streaming service.
How much does a Peacock subscription cost?
There are three tiers to Peacock: a free tier, a premium tier and an ad-free premium tier.
Peacock Free is no longer offered, except to people who were on it before it stopped being offered in January 2023. It offered a select range of ad-supported videos.
Each has different pricing, and the library isn't always the same too, so read on and we'll run you through the differences.
Peacock Premium
Peacock's premium subscription is also supported by advertising, but with this package, you get everything on the free plan plus access to Peacock Originals and other tent-pole series and movies.
You'll also get next-day access to returning broadcast series — not just the brand-new ones — late-night talk shows, live sports like English Premier League soccer and Sunday Night Football. The Premium tier offers more than 80,000 hours of content.
Comcast and Cox subscribers get Peacock Premium for free. For everyone else, it's $4.99 a month or $49.99 if you pay annually — saving 16% on the monthly cost.
Peacock Premium Plus — no ads
If you want access to everything that's on Peacock but hate commercials, you're in luck; like many other streaming services, Peacock also offers an ad-free plan.
Peacock Premium Plus will run you $9.99 a month or $99 a year annually — a saving of $20 overall.
Due to streaming rights, a small amount of programming will still contain ads even if you pick up Peacock Premium Plus.
What can you watch on Peacock?
As we've explained, Peacock has all kinds of old shows and movies, as well as new originals.
Here's a small selection of the shows that you can watch right now on Peacock:
Peacock shows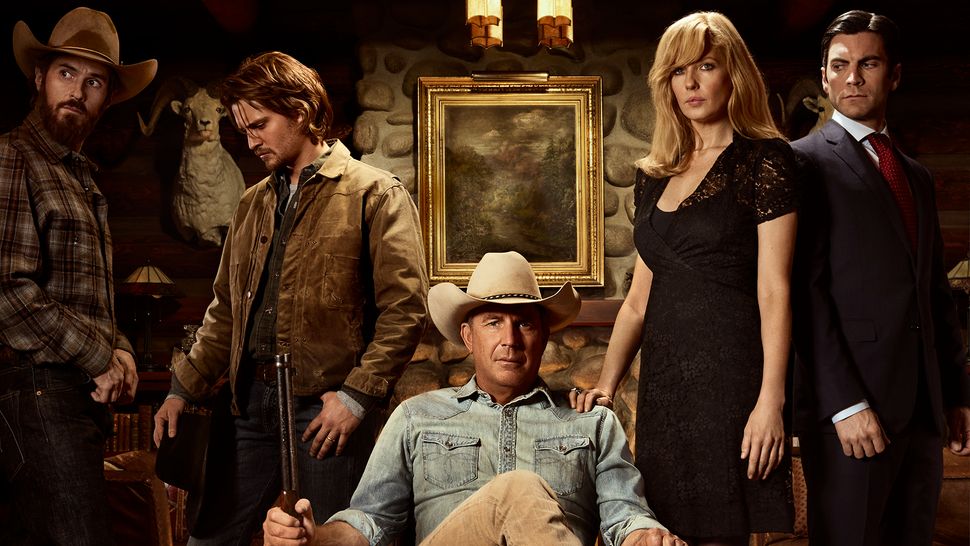 Law and Order
Law and Order: SVU
Law and Order: Criminal Intent
Chicago P.D.
Chicago Med
Two and a Half Men
The George Lopez Show
30 Rock
Bates Motel
Battlestar Galactica
Brooklyn Nine-Nine
Cheers
Chrisley Knows Best
Covert Affairs
Everybody Loves Raymond
Frasier
Friday Night Lights
House
King of Queens
Married ... With Children
Monk
The Office
Parks and Recreation
Parenthood
Psych
Royal Pains
Superstore
Will & Grace
Watch late-night shows early on Peacock
Perhaps even more interesting is that you'll be able to watch late-night shows earlier in the evening if you have Peacock Premium.
For example The Tonight Show Starring Jimmy Fallon will be available at 8 p.m. ET (that's some three-and-a-half hours early), followed by Late Night with Seth Meyers an hour later.
Peacock Originals
Like many streaming services, Peacock has developed a slate of original shows — called Peacock Originals. Tina Fey has produced Girls5Eva — which is "about a one-hit-wonder girl group from the 90s that reunites to give their pop star dreams one more shot."
Other Peacock Originals include:
A. P. Bio
Angelyne
Armas de Mujer
Battlestar Galactica
Brave New World
Clean Slate
Division One
Dr. Death
Expecting
Hitmen
Intelligence
Killing It
MacGruber
One of Us Is Lying
Psych 2: Lassie Come Home
Punky Brewster
Rutherford Falls
Saved by the Bell
The Capture
The Girl in the Woods
Movies on Peacock
You'll be able to watch movies on Peacock, too. It's the exclusive home for Universal films, including F9 (the latest in the Fast & Furious franchise), Dear Evan Hansen and Candyman. Newer releases include The Northman, Firestarter, The Bad Guys, Ambulance and Jurassic World Dominion.
And some old favorite movies that you're able to watch on Peacock include:
American Pie
Bridesmaids
Knocked Up
Meet the Parents
Meet the Fockers
A Beautiful Mind
Back to the Future
Brokeback Mountain
Casino
Dallas Buyers Club
Do the Right Thing
Erin Brockovich
E.T. The Extra-Terrestrial
Field of Dreams
Jaws
Mamma Mia
Shrek
The Breakfast Club
The Bourne movies
Despicable Me movies
Fast & Furious movies
Sam Raimi's Spider-Man trilogy
Sports on Peacock
Sports have been a big part of NBCUniversal for, well, ever, and that continues with Peacock.
Peacock simulcasts all of NBC's NFL games — including Sunday Night Football, playoff games and Super Bowl games.
If you're a fan of the UK professional football league, there are more than 2,000 hours of Premier League coverage — including more than 170 games that you can't watch on TV. You'll also get clips and replays throughout the week.
There's also figure skating, Rugby, Motorcross, speed skating and IndyCar.
What is Peacock UK?
Broadly speaking, Peacock UK offers viewers in the UK the chance to tune into many of the shows that were previously only available to viewers across the pond. Whether it's the original series, classic shows, or movies you're after, you can find them on Sky TV.
Sky TV subscribers and NOW Entertainment pass holders get Peacock shows on whichever device they use to watch Sky shows at no extra fee.
However some of the content available on Peacock in the US is available scattered across other streaming services. These are generally British shows that were licensed in the US to NBCUniversal, like Downton Abbey, or other movies which NBC only has US distribution for.
What is Peacock available on?
Peacock is available to watch on the following devices:
Android devices (Android 6.0 and up)
Android TV
Apple TV HD and Apple TV 4K
iOS devices (iOS 11 and up)
Google Chromecast
Comcast Xfinity X1 and Flex
LG Smart TVs
PlayStation 4 and 5
Xbox One, Series X and S consoles
Vizio Smartcast TVs
Samsung Smart TVs
Chrome, Firefox and Safari browsers
Is Peacock available on Roku?
Yes! Roku was left out at launch, so you'd be forgiven for thinking that Peacock doesn't work on Roku devices, but Peacock is now available on these streaming gadgets.
Is Peacock available on Amazon Fire TV?
Just as with Roku, Fire TV devices didn't have access to Roku at launch, but it's now available there, too!
Get the latest updates, reviews and unmissable series to watch and more!
The What to Watch team helps you find out the how, when, where and why of sports and entertainment. We provide a comprehensive guide to all the must-see movies and shows that are coming your way. Our expert recommendations will help you decide how to make the most of your viewing time and make informed choices on the best TV and home entertainment devices to buy.
Thank you for signing up to Whattowatch. You will receive a verification email shortly.
There was a problem. Please refresh the page and try again.