How to watch Chiefs vs. Ravens: Sunday Night Football
Sunday Night Football on NBC is often the NFL's most anticipated game of the given week.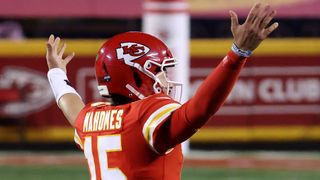 (Image credit: Jamie Squire/Getty Images)
Sundays are for football once again, as the 2021 NFL season is about to get underway. With that comes a full slate of Sunday Night Football games airing in primetime on NBC to cap off a full day of action.
Sunday Night Football has been a staple on NBC since 2006, featuring Al Michaels and Cris Collinsworth as the announcing duo. The Sunday night matchup is typically one of the most anticipated games of the week, and the NFL makes sure of that later in the season when the option to flex games into Sunday Night Football arrives to spotlight important matchups based on how the season is playing out.
Sunday Night Football is one of the most-watched live TV programs running right now, so here's what you need to know about the 2021 season of Sunday Night Football, including schedule and how to watch it.
2021 Sunday Night Football schedule
Here is the 2021 Sunday Night Football schedule; an asterisk notes that the game is subject to flex scheduling.
Week 1: Chicago Bears 14, Los Angeles Rams 34
Week 2: Kansas City Chiefs at Baltimore Ravens, 8:20 p.m. ET
Week 3: Green Bay Packers at San Francisco 49ers, 8:20 p.m. ET
Week 4: Tampa Bay Buccaneers at New England Patriots, 8:20 p.m. ET
Week 5*: Buffalo Bills at Kansas City Chiefs, 8:20 p.m. ET
Week 6*: Seattle Seahawks at Pittsburgh Steelers, 8:20 p.m. ET
Week 7*: Indianapolis Colts at San Francisco 49ers, 8:20 p.m. ET
Week 8*: Dallas Cowboys at Minnesota Vikings, 8:20 p.m. ET
Week 9*: Tennessee Titans at Los Angeles Rams, 8:20 p.m. ET
Week 10*: Kansas City Chiefs at Las Vegas Raiders, 8:20 p.m. ET
Week 11*: Pittsburgh Steelers at Los Angeles Chargers, 8:20 p.m. ET
Week 12*: Cleveland Browns at Baltimore Ravens, 8:20 p.m. ET
Week 13*: San Francisco 49ers at Seattle Seahawks, 8:20 p.m. ET
Week 14*: Chicago Bears at Green Bay Packers, 8:20 p.m. ET
Week 15*: New Orleans Saints at Tampa Bay Buccaneers, 8:20 p.m. ET
Week 16*: Washington Football Team at Dallas Cowboys, 8:20 p.m. ET
Week 17*: Minnesota Vikings at Green Bay Packers, 8:20 p.m. ET
Week 18: TBD vs. TBD
Matchup preview: Kansas City Chiefs at Baltimore Ravens
It's been must watch TV whenever the Kansas City Chiefs and the Baltimore Ravens have played over the last few years, so it's not surprising that the matchup is getting a primetime spot on Sunday Night Football. Featuring two of the most exciting quarterbacks in the game with Patrick Mahomes and Lamar Jackson, there's a pretty good chance fans can expect plenty of big plays in this one.
Kansas City takes their first trip on the road in the 2021 NFL season following a come-from-behind week one victory at home against the Cleveland Browns, 33-29. Mahomes was his typical superstar self, throwing for 337 yards and three touchdowns, including big plays to Tyreek Hill and Travis Kelce. However, it wasn't until the second half that the Chiefs offense got rolling against a solid Browns defense. The Chiefs defense, meanwhile, made the stops when the had to late in the game, but had their struggles against the Browns offense, surrendering 457 total yards of offense.
Since Mahomes has been under center for the Chiefs they have been one of the most high-powered offenses in the NFL, usually able to make up for any less than stellar performances by the defense. That was the case against one AFC North team, but will it happen again if needed against the Ravens?
Baltimore goes from primetime on Monday Night Football in its first game to primetime on Sunday Night Football for its second, though they'll be hoping for a better result. The Ravens lost to the Las Vegas Raiders in overtime 33-27 in week one with one of the crazier games that will likely to be played this season.
The Ravens got off to a good start and were up 14-0, but the Raiders climbed back in and were able to tie the game just before regulation expired, before ultimately scoring a touchdown in overtime.
Lamar Jackson did just about everything he could to help his team win, throwing for 235 yards and a touchdown and rushing for another 86 (leading the team), and the defense was great against the Raiders rushing offense, but Derek Carr ultimately put up big passing numbers (435 yards).
The big early storyline for the Ravens (going back to the preseason) has been injuries. They lost offensive playmakers J.K. Dobbins and Gus Edwards to season-ending injuries before the season; first-round pick Rashod Bateman is starting the year out; and after the Raiders game starting left guard Tyre Phillips has been placed on IR (hopeful to return later in the year) and as of Sept. 16 tackle Ronnie Stanley is listed as doubtful on then weekly injury report.
The Ravens will need to break their current losing streak against the Chiefs to avoid going 0-2 to start the season, as Lamar Jackson and his team are 0-3 against Patrick Mahomes and the Chiefs since the two became starting quarterbacks.
As of Sept. 16, Kansas City is a 3.5 point road favorite against Baltimore.
How to watch Sunday Night Football in the U.S.
Sunday Night Football is an NBC production, meaning that the game airs on local NBC channels across the country. This makes it simple enough to watch for anyone still subscribing to a form of traditional cable, as NBC is included on all basic cable packages. Another old school method to watch the games includes using a TV antenna.
NBC is also a fixture on newer cable services like Fubo TV, Hulu with Live TV, Sling TV and YouTube TV. All of these services feature a subscribers live local NBC channel in their base package. Each offers its own unique set of channel packages and services, but if you're looking for simply the best deal of the bunch, that would probably have to go to Sling TV, on which you can watch Sunday Night Football on Sling TV Blue, which goes for $35 per month.
Those with access to NBC through a TV provider can also watch the games on the NBC Sports app, the NBC app of NBCSports.com when you provide your TV provider login.
A cable subscription is not necessary, however, to watch Sunday Night Football, as the Peacock streaming service will live stream the game every week to subscribers. A Peacock Premium account is required to stream Sunday Night Football, either the $4.99 ad-supported plan or the $9.99 ad-free version.
In addition to offering a live broadcast of the game, Peacock is debuting its own post-game show this year, Peacock Sunday Night Football Final. NBC Sports commentators Kathryn Tappen and Chris Simms will host and provide instant reactions to each game along with highlights and interviews. As part of the NBC Sports Channel on the streaming service, Peacock Sunday Night Football Final will be available to all Peacock subscribers for free, Premium or not.
How to watch Sunday Night Football in the U.K.
NFL fans over in the U.K. will have the opportunity to watch Sunday Night Football games every week via Sky Sports' NFL Channel. The home of live NFL action in the U.K., Sky Sports shows live Sunday, Monday and Thursday games. Make sure to have the tea brewing for the games, with the time difference between across the Atlantic, the 8:20 p.m. ET kickoffs for Sunday Night Football means a 1:20 a.m. kickoff for U.K. viewers.
If that's too late (or early) for you, NFL Game Pass is an option. The international version of this subscription service offers live broadcasts of games as well as the opportunity to watch the full broadcast on-demand or a condensed version of the broadcast that only features the plays.
How to watch Sunday Night Football from anywhere
The other futbol may be the game that has a more international reputation, but if NFL fans find themselves spread out across the world but eager to tune in to Sunday Night Football they should look into a virtual private network. A VPN is designed to route network traffic through a specific set of servers in a specific country, allowing viewers to watch content on an encrypted feed over a computer.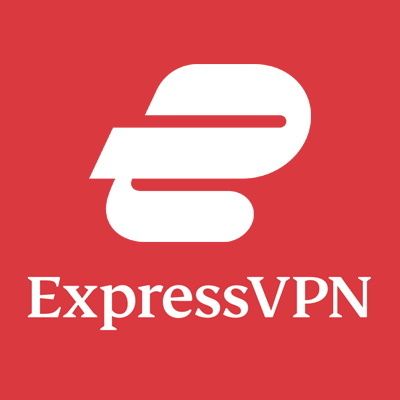 ExpressVPN is one of the easiest and affordable ways to watch what you want from anywhere you want to watch it. Plus it'll help keep your network traffic away from any prying eyes on public networks.
And it's a great way to keep up with action from anywhere in the world.View Deal
Michael Balderston is a D.C.-based entertainment writer and content producer for What to Watch. He previously has written for TV Technology and Awards Circuit.
Get the latest updates, reviews and unmissable series to watch and more!
Thank you for signing up to Whattowatch. You will receive a verification email shortly.
There was a problem. Please refresh the page and try again.