How to watch Lions vs. Packers: Monday Night Football
Are you ready for some Monday Night Football?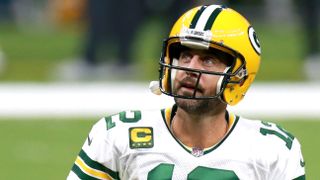 (Image credit: Sean Gardner/Getty Images)
Before Thursday night or even Sunday night was saved for NFL football each fall, Monday Night Football has been bringing fans primetime football for the last 51 years. As we head into the 2021 NFL season, here is what you need to know about the slate of Monday Night Football games.
Monday Night Football's 52nd season will air ESPN and is set to feature a broadcast booth that includes Steve Levy, Brian Griese and Louis Riddick, with Lisa Salters serving as the sideline reporter and John Parry as the officiating analyst. In addition to the usual ESPN broadcast, the sports network has also announced an alternative broadcast that will feature Peyton and Eli Manning calling 10 of the games and airing on ESPN 2.
The slate of games for Monday Night Football this year will include some classic rivalries, including Eagles-Cowboys, Rams-49ers, Patriots-Bills, Vikings-Bears and Browns-Steelers. Here is the full Monday Night Football schedule for the 2021 NFL season.
2021 Monday Night Football schedule
Week 1: Baltimore Ravens 27, Las Vegas Raiders 33
Week 2: Detroit Lions at Green Bay Packers, 8:15 p.m. ET
Week 3: Philadelphia Eagles at Dallas Cowboys, 8:15 p.m. ET
Week 4: Las Vegas Raiders at Los Angeles Chargers, 8:15 p.m. ET
Week 5: Indianapolis Colts at Baltimore Ravens, 8:15 p.m. ET
Week 6: Buffalo Bills at Tennessee Titans, 8:15 p.m. ET
Week 7: New Orleans Saints at Seattle Seahawks, 8:15 p.m. ET
Week 8: New York Giants at Kansas City Chiefs, 8:15 p.m. ET
Week 9: Chicago Bears at Pittsburgh Steelers, 8:15 p.m ET
Week 10: Los Angeles Rams at San Francisco 49ers, 8:15 p.m. ET
Week 11: New York Giants at Tampa Bay Buccaneers, 8:15 p.m. ET
Week 12: Seattle Seahawks at Washington Football Team, 8:15 p.m. ET
Week 13: New England Patriots at Buffalo Bills, 8:15 p.m. ET
Week 14: Los Angeles Rams at Arizona Cardinals, 8:15 p.m. ET
Week 15: Minnesota Vikings at Chicago Bears, 8:15 p.m. ET
Week 16: Miami Dolphins at New Orleans Saints, 8:15 p.m. ET
Week 17: Cleveland Browns at Pittsburgh Steelers, 8:15 p.m. ET
Matchup preview: Detroit Lions vs. Green Bay Packers
It's a battle of NFC North rivals in week two of Monday Night Football, as the Detroit Lions head to Lambeau Field to take on Aaron Rodgers and Green Bay Packers. Both teams are coming off opening season losses and will hope to bounce back.
The Lions entered this season with a brand new head coach (Dan Campbell) and quarterback (Jared Goff), but the duo couldn't kick off a new era of Lions football with a win, as the team fell to the San Francisco 49ers at home 41-33, despite a late game surge by the Lions.
Goff put up big numbers in his debut for the team (338 yards, three touchdowns), most of which came from his tight end T.J. Hockenson and running backs D'Andre Swift and Jamaal Williams, as the Lions are breaking in a new young group of receivers. The defense had a hard time stopping the 49ers on the ground or in the air, save for a couple of fumbles, as they forced just two punts during the game and gave up 432 total yards of offense.
The Lions are not a team that many expect much from this season, but a road win against Green Bay would be a strong statement that Campbell, Goff and company won't be a push over either.
There are expectations for the Packers, however, and they certainly did not live up to them in week one, getting blown out by the New Orleans Saints 38-3.
After generating offseason headlines wondering whether or not he would return to the team, Aaron Rodgers saw headlines detailing one of his worst games as a professional after the week one loss. Rodgers threw for just 133 yards and two interceptions in the game. Meanwhile, the Packers run game was non existent (the Saints ability to get a quick lead and dominate time of possession impacted that). Rodgers didn't even play the fourth quarter as he was pulled to avoid injury.
The defense wasn't any better. They registered no sacks and no turnovers, while Saints quarterback Jameis Winston threw for five touchdowns.
Sometimes teams just have bad outings; the former MVP Rodgers reminded people that it was just one of 16 games. But many are hoping to see a dominant performance from the Packers against their division rivals to quiet mumblings that there's something off in Green Bay.
As of publication, the Packers at 11.5 favorites against the Lions.
How to watch Monday Night Football in the U.S.
Monday Night Football has been airing on ESPN since 2006 after having previously been on ABC since its beginning in 1970. The move to the cable sports network obviously made it a bit harder to get the game, but ESPN is available through practically all cable and satellite providers.
For the first game of Monday Night Football's slate, Baltimore Ravens at Las Vegas Raiders, ESPN will also simulcast its broadcast on ABC, which will allow anyone with access to their local ABC network watch the game, be that through a cable subscription, a TV antenna or other.
The other I'm talking about generally refers to vMVPD live streaming services like Fubo TV, Hulu with Live TV, Sling TV and YouTube TV. All of these options include the ability to watch ESPN, though it may depend on the package in some cases (i.e. Sling TV).
In addition, ESPN will have an ESPN Deportes broadcast of every Monday Night Football game this year. ESPN Deportes is available on most pay-TV providers, but it is also among the channels available via Fubo TV, Hulu with Live TV and Sling TV.
All of these options will allow you to watch Monday Night Football on your TV, but if you want to watch on a mobile device or your computer, you can do so through Watch ESPN, either the website or an app. If you have access to ESPN through any service you are able to utilize Watch ESPN.
How to watch Monday Night Football in the U.K.
Monday Night Football over in the U.K. is more like Tuesday Morning Football, but at least fans can tune in live across the pond. Sky Sports' is the home of the NFL in the U.K. via its NFL Channel, showing live Sunday, Monday and Thursday games. Sky Sports airs the games live, so that means the 8:15 p.m. ET kickoffs for Monday Night Football will actually be 1:20 a.m. kickoff for U.K. viewers.
If that's too late (or early) for you, NFL Game Pass is an option. The international version of this subscription service offers live broadcasts of games as well as the opportunity to watch the full broadcast on-demand or a condensed version of the broadcast that only features the plays.
How to watch Monday Night Football from anywhere
Football fans around the world can tune into the Monday Night Football broadcast every week from wherever they are if they utilize a virtual private network. A VPN is designed to route network traffic through a specific set of servers in a specific country, allowing viewers to watch content on an encrypted feed over a computer.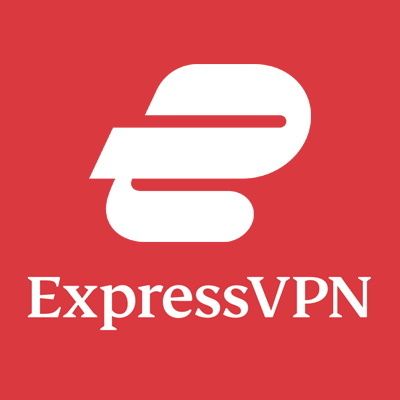 ExpressVPN is one of the easiest and affordable ways to watch what you want from anywhere you want to watch it. Plus it'll help keep your network traffic away from any prying eyes on public networks.
And it's a great way to keep up with action from anywhere in the world.View Deal
Michael Balderston is a D.C.-based entertainment writer and content producer for What to Watch. He previously has written for TV Technology and Awards Circuit.
Get the latest updates, reviews and unmissable series to watch and more!
Thank you for signing up to Whattowatch. You will receive a verification email shortly.
There was a problem. Please refresh the page and try again.