How to watch Panthers vs. Texans Thursday Night Football game
The new NFL week kicks off with Thursday Night Football.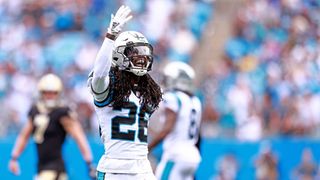 (Image credit: Photo by Grant Halverson/Getty Images)
Got plans for Thursday night for the next four months? Now you do, as the NFL's weekly Thursday Night Football game is back to first kick off the 2021 NFL season, and then serve as the start of the new NFL week for a majority of the rest of the year.
The Thursday Night Football game began in earnest in 2014 and has since expanded and become a permanent fixture of the NFL season. The 2021 season will feature 16 matchups including divisional rivalries and other exciting matchups.
Here is everything that you need to know about Thursday Night Football this year, from the complete schedule to how to watch.
2021 Thursday Night Football schedule
Week 1: Dallas Cowboys 29, Tampa Bay Buccaneers 31
Week 2: New York Giants 29, Washington Football Team 30
Week 3: Carolina Panthers at Houston Texans, 8:20 p.m. ET, NFL Network
Week 4: Jacksonville Jaguars at Cincinnati Bengals, 8:20 p.m. ET, NFL Network
Week 5: Los Angeles Rams at Seattle Seahawks, 8:20 p.m. ET, Fox/NFL Network
Week 6: Tampa Bay Buccaneers at Philadelphia Eagles, 8:20 p.m. ET, Fox/NFL Network
Week 7: Denver Broncos at Cleveland Browns, 8:20 p.m. ET, Fox/NFL Network
Week 8: Green Bay Packers at Arizona Cardinals, 8:20 p.m. ET, Fox/NFL Network
Week 9: New York Jets at Indianapolis Colts, 8:20 p.m. ET, Fox/NFL Network
Week 10: Baltimore Ravens at Miami Dolphins, 8:20 p.m. ET, Fox/NFL Network
Week 11: New England Patriots at Atlanta Falcons, 8:20 p.m. ET, Fox/NFL Network
Week 12: Buffalo Bills at New Orleans Saints, 8:20 p.m. ET, NBC
Week 13: Dallas Cowboys at New Orleans Saints, 8:20 p.m. ET, Fox/NFL Network
Week 14: Pittsburgh Steelers at Minnesota Vikings, 8:20 p.m. ET, Fox/NFL Network
Week 15: Kansas City Chiefs at Los Angeles Chargers, 8:20 p.m. ET, Fox/NFL Network
Week 16: San Francisco 49ers at Tennessee Titans, 8:20 p.m. ET, NFL Network
Matchup preview: Panthers vs. Texans
The third Thursday Night Football matchup of the season is one between two of the biggest surprises of the early 2021 NFL season — the Carolina Panthers and the Houston Texas.
The Carolina Panthers are 2-0 to start their season, with wins over the New York Jets, 19-14, and against their division rival the New Orleans Saints, 26-7. Now in the second year with head coach Matt Rhule, having finished with a 5-11 record in his first season, the team looks to build off this hot start and be in contention for the entire season.
Leading the way so far has been the Carolina defense, which gave up 252 yards of total offense against the Jets while recording six sacks and an interception, then followed up that performance by holding the Saints to 128 yards of total offense, while adding another four sacks and two interceptions. The Panthers defense have given up the fewest yards in the entire league through two games.
That certainly has make life easier for the offense, though they haven't been slouching. New quarterback Sam Darnold is playing some of the best football of his career, having thrown for 584 yards, three touchdowns and just one pick through the first two games. Christian McCaffrey has also returned from injury and is proving to be his usual playmaking self, accumulating 324 yards of total offense to start the season, while DJ Moore leads the team in receiving with 159 yards.
Both of the first two games for the Panthers were at home, making the trip to Houston on a short week their first road test of the season. Will that impact their performance at all?
Moving on to Houston, the Texans are off to a much better start than many predicted they would have considering their tumultuous offseason. The Texans are 1-1 to start the year, with a win over the Jacksonville Jaguars 37-21 and a competitive loss to the Cleveland Browns 31-21.
Considering the Texans are playing without their superstar quarterback Deshaun Watson (he is inactive as he has been accused of multiple sexual harassment incidents over the summer, though he is not officially suspended by the NFL), many thought that they would be be push overs, but new head coach David Culley has them fighting and a couple of veterans have been leading the way — Tyrod Taylor and Mark Ingram.
However, Taylor was injured against the game against the Browns and has been placed on injured reserve, meaning that rookie quarterback David Mills will make his first start against the Panthers on Thursday Night Football. Mills did play a bit against the Browns, completing eight of 18 passes for 102 yards a touchdown and an interception.
It will likely fall even more on the Texans supporting players and defense, which has been opportunistic so far this season generating five turnovers in two games, to try and get a win against the Panthers.
The Panthers are currently big road favorites, getting 7.5 points from Las Vegas.
How to watch Thursday Night Football in the U.S.
Thursday Night Football will hop around between three networks throughout the 2021 season, as well as more than half of the games being available via streaming.
First, NBC, Fox and the NFL Network will carry Thursday Night Football broadcasts. NBC kicks things off with the opening night game featuring the Dallas Cowboys vs. Tampa Bay Buccaneers; it will also broadcast the week 12 Thanksgiving edition of Thursday Night Football that has the Buffalo Bills play the New Orleans Saints.
The NFL Network will have exclusive broadcast coverage of the Thursday Night Football games during week 2, 3, 4 and 16. Every other week (not including the ones NBC has) will be simulcasted on Fox and the NFL Network.
NBC and Fox are basic cable networks that have a local affiliate in essentially every TV market across the country. This makes them available through all traditional cable and satellite providers, barring any carriage disputes; check local listings to find out what channels NBC and Fox are for you.
The NFL Network, meanwhile, is a premium cable network, so subscribers will need to check what package the network is available on through their cable subscriber.
An alternative cable option is through vMVPD services like Fubo TV, Sling TV, Hulu with Live TV and YouTube TV. All of these services offer live streams of major networks, including Fox and NBC. In addition, they all carry the NFL Network as well, though it may depend on what package a consumer subscribes to.
Cord cutters will be able to watch Thursday Night Football action as well, with Amazon Prime Video offering live streams of 10 Thursday Night Football games (11 games in total) for the 2021 season, starting with the week 5 matchup between the Rams and Seahawks and continuing through week 15. All that is needed to watch these Thursday Night Football games via Prime Video is a subscription to Amazon Prime.
An FYI, starting in the 2022 NFL season, Amazon Prime Video will be taking over the rights to Thursday Night Football from Fox, sharing with the NFL Network, meaning all Thursday Night Football games will be available for streaming.
How to watch Thursday Night Football in the U.K.
Any NFL fans over in the U.K. will have the opportunity to watch Thursday Night Football games via Sky Sports' NFL Channel. The home of live NFL action in the U.K., Sky Sports shows live Sunday, Monday and Thursday games. Should be noted though, that with the time difference between across the Atlantic, the 8:20 p.m. ET kickoffs for Thursday Night Football means a 1:20 a.m. kickoff for U.K. viewers.
If that's too late (or early) for you, NFL Game Pass is an option. The international version of this subscription service offers live broadcasts of games as well as does the opportunity to watch the full broadcast on-demand or a condensed version of the broadcast that only features the plays.
How to watch Thursday Night Football from anywhere
If none of those options are available or work for you, don't worry, there's a way to watch NFL action from anywhere in the world —a virtual private network. A VPN is designed to route network traffic through a specific set of servers in a specific country, allowing viewers to watch content on an encrypted feed over a computer.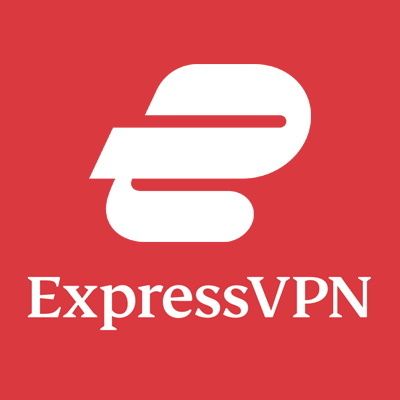 ExpressVPN is one of the easiest and affordable ways to watch what you want from anywhere you want to watch it. Plus it'll help keep your network traffic away from any prying eyes on public networks.
And it's a great way to keep up with action from anywhere in the world.View Deal
Michael Balderston is a D.C.-based entertainment writer and content producer for What to Watch. He previously has written for TV Technology and Awards Circuit.
Get the latest updates, reviews and unmissable series to watch and more!
Thank you for signing up to Whattowatch. You will receive a verification email shortly.
There was a problem. Please refresh the page and try again.