She Said: streaming release date, reviews, cast, trailer and everything we know about the Carey Mulligan movie
She Said is the story of the New York Times journalists whose story launched the #MeToo movement.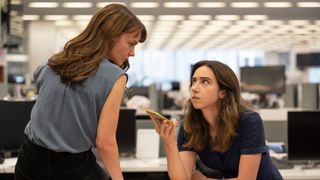 (Image credit: Universal Pictures)
She Said is the powerful story of two New York Times journalists who sought to expose the long, dark history of abuse in Hollywood. Their work exposed the horrors that women faced in their dealings with Hollywood producer Harvey Weinstein, leading to the groundbreaking #MeToo movement.
Here's everything we know about She Said.
When will She Said be available to stream?
She Said enjoyed a theatrical release and is now making its way to its exclusive streaming home on Peacock on January 6.
It will also be available for digital purchase on January 6 and will be available on Blu-ray and DVD on January 10.
How long is She Said?
She Said has a run time of two hours and 15 minutes.
What is She Said rated?
She Said is rated R in the US and 15 in the UK. The ratings were given for "language and depictions of sexual assault."
She Said reviews
She Said reviews are in and they are pretty strong. What to Watch's She Said review gave the movie five stars, while it has also been "Certified Fresh" on Rotten Tomatoes with a score of 85% (as of November 18).
Here's what some of the critics are saying:
Freeda Cooper, What to Watch: "The film has all the thriller elements of its illustrious predecessors, but Schrader takes it into heart-pounding territory by leaving us in no doubt about what the survivors who spoke out had to lose."
Steph Green, WeLoveCinema: "Maria Schrader's powerfully-acted film shows how journalistic integrity and female solidarity sparked a global movement."
Siddhant Adlakha, IGN Movies: "An artless retelling of major events, She Said chronicles the investigation into Harvey Weinstein in mechanical fashion, flattening its tale of victimhood, paranoia, and perseverance into a journalism movie checklist."
Amanda Whiting, Independent (UK): "She Said aspires to be a great journalism movie, but All the President's Men and Spotlight feel like action romps compared to director Maria Schrader's committed slog through modern reporting. Her sets function largely like Zoom backgrounds."
Richard Lawson, Vanity Fair: "Maybe it's strange that a film about rampant abuse should feel so warm, but She Said is heated by its steadfast compassion, its determination that the right thing be done and remembered."
Katie Erbland, IndieWire: "In Maria Schrader's artful and incendiary She Said, we're reminded of something else that makes for one hell of a movie: It was women who did it."
Owen Gleiberman, Variety: "She Said is a tense, fraught, and absorbing movie, one that sticks intriguingly close to the nuts and bolts of what reporters do."
Adrian Horton, Guardian: "Like the book, She Said imparts the mountain of turmoil, obstacles, dead-ends, relationships and uncertainty which undergird a single story – all the work and doubt and strength we cannot see at first."
She Said awards and nominations
American Film Institute
What is She Said about?
Here's the official synopsis of She Said from Universal Pictures:
"Two-time Academy Award nominee Carey Mulligan (Promising Young Woman, An Education) and Zoe Kazan (The Plot Against America limited series, The Big Sick) star as New York Times reporters Megan Twohey and Jodi Kantor, who together broke one of the most important stories in a generation — a story that helped propel the #MeToo movement, shattered decades of silence around the subject of sexual assault in Hollywood and altered American culture forever."
Who is in the She Said cast?
She Said stars Carey Mulligan as Megan Twohey and Zoe Kazan as Jodi Kantor. This isn't the first collaboration for Mulligan and Kazan; they appeared together in the 2015 series The Walker.
Mulligan is a two-time Oscar nominee and winner of the Best Actress BAFTA for her role in 2009's An Education. She's also known for her roles in Collateral and Drive.
Kazan is widely known for her role as Emily in The Big Sick. She's also appeared in The Deuce, The Plot Against America and Clickbait.
She Said also stars Samantha Morton (The Walking Dead, Harlots), Keilly McQuail (Orange is the New Black, The Plot Against America), Maren Lord (Paper Girls, The Plot Against America) and Tom Pelphrey (Ozark).
Who directed She Said?
Maria Schrader directed She Said. Schrader is a prolific actress perhaps best known for playing the character Lenora Rauch in Deutschland 83, Deutschland 86 and Deutschland 89. She Said is her biggest directorial project to date, though she previously directed the German movies Love Life and I'm Your Man, as well as multiple episodes of the Netflix mini series Unorthodox.
The script was written by Rebecca Lenkiewicz based on Kantor and Twohey's book of the same name.
Brad Pitt, Dede Gardner and Jeremy Kleiner serve as producers on the project under Plan B Entertainment.
Is there a trailer for She Said?
The trailer for She Said features Twohey and Kantor's quest to discover the truth behind the abuse taking place in Hollywood. They quickly discover that many of the women impacted by Harvey Weinstein's deplorable behavior are either afraid to speak out and risk backlash or are prevented from speaking out by gag orders.
As they gather more and more proof of what's happening to these women, they quickly realize that the only way for them to feel comfortable speaking out is by speaking out together, as a united front.
Get the What to Watch Newsletter
The latest updates, reviews and unmissable series to watch and more!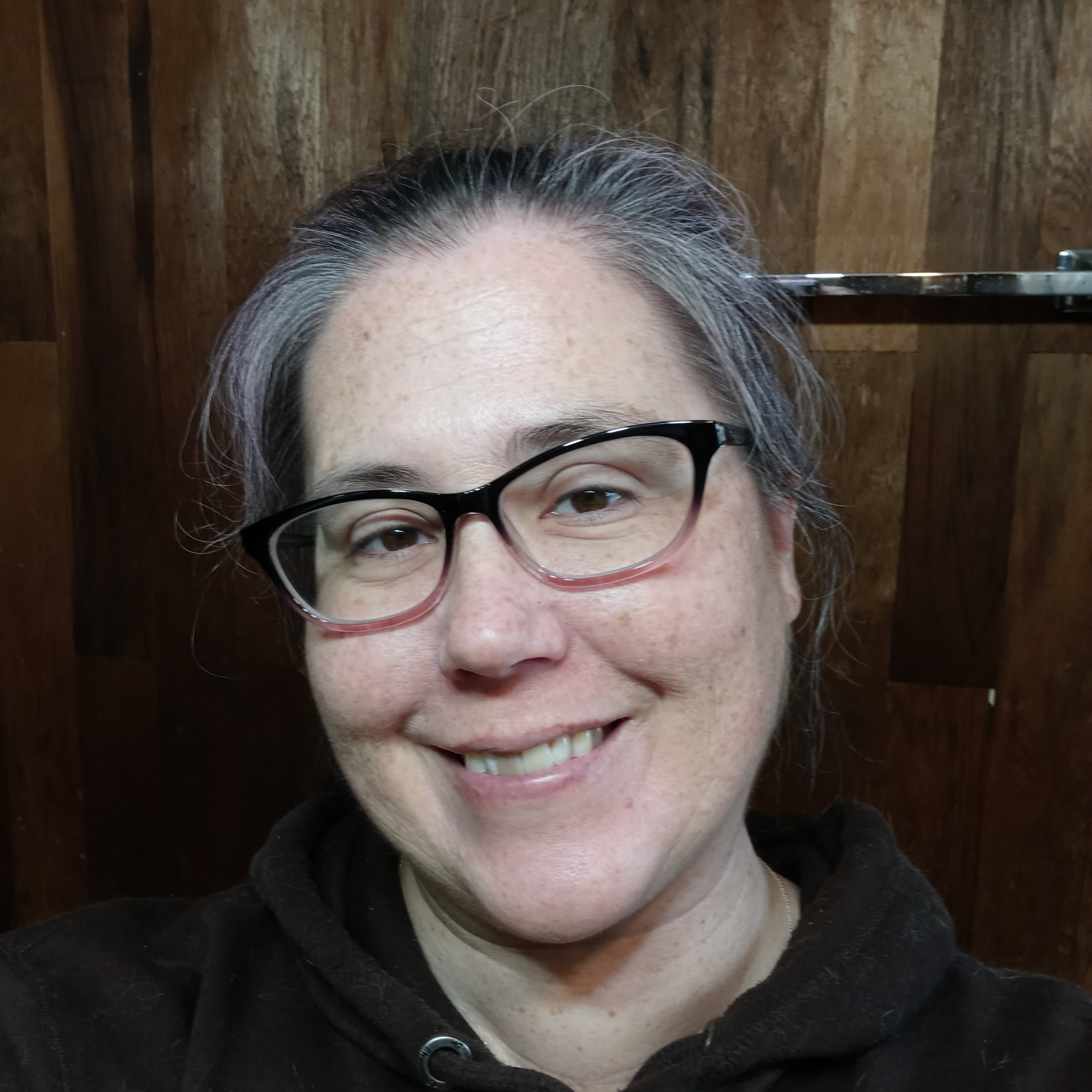 Editorial Content Producer
Sarabeth joined the What to Watch team in May 2022. An avid TV and movie fan, her perennial favorites are The Walking Dead, American Horror Story, true crime documentaries on Netflix and anything from Passionflix. You've Got Mail, Ocean's Eleven and Signs are movies that she can watch all day long. She's also a huge baseball fan, and hockey is a new favorite.
When she's not working, Sarabeth hosts the My Nights Are Booked Podcast and a blog dedicated to books and interviews with authors and actors. She also published her first novel, Once Upon an Interview, in 2022.