My Policeman — release date, cast, plot, interviews, trailer, first looks, and all about the movie starring Harry Styles
My Policeman on Prime Video sees Harry Styles play a copper hiding gay secrets in 1950s Britain.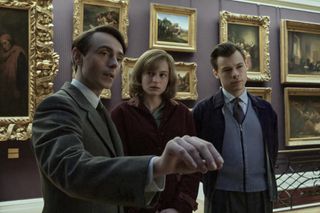 (Image credit: Prime Video)
Harry Styles heads up the cast of My Policeman, which has already been shown in cinemas and is now on streaming service Prime Video. The One Direction singer plays secretly gay police officer Tom Burgess alongside The Crown star Emma Corrin as his wife Marion.
My Policeman directed by Red's Michael Grandage, tells the story of PC Tom Burgess, who struggles to hide his sexuality while living in Brighton on the British south coast in 1957. Based on the 2012 novel My Policeman by Bethan Roberts (opens in new tab), the movie explores the criminalization of homosexuality in 1950s Britain.
"The whole point of Tom is that he is a character who is confused. It's made more problematic by the fact that he's a policeman, and he's in a career that is about upholding the law. And the law in the country at the time is about everything he feels—the complexity of it is something that whoever was going to play younger Tom and older Tom needed to somehow understand and absorb," says Michael Grandage.
So here's everything we know so far about Prime Video movie My Policeman right now...
My Policeman release date
My Policeman's on Prime Video is available worldwide from Friday, November 4, 2022. The movie has already been shown in select British cinemas from October 21.
My Policeman had its world premiere at the Toronto International Film Festival on Sunday September 11 2022 (see pic below). My Policeman runs for 113 minutes and is rated R.
Is there a My Policeman trailer?
The full trailer for My Policeman was released by Amazon Prime Video on September 7. It starts out showcasing the blossoming romance between Tom and Marion, before showcasing how his forbidden love with Patrick causes havoc in their marriage. It also gives us a brief glimpse at Rupert Everett, Linus Roache and Gina McKee as the older trio.
You can also check out the earlier teaser trailer below, too.
My Policeman plot
In My Policeman, Tom (Harry Styles) meets his future wife Marion (Emma Corrin) on Brighton beach, where they go for a paddle. They end up marrying due to societal expectations. Tom, however, falls for museum curator Patrick Hazelwood (David Dawson) and the pair have a decades-long affair, which turns their lives upside down.
Set in a time when homosexuality was illegal in Britain, Tom knows it would be safer for him to stay in a relationship with Marion than to be with Patrick. However, when it becomes clear to Marion that Tom really does want to be with Patrick, it sparks a devastating chain of events.
There are two timelines in this movie and Tom, Marion and Patrick are reunited in the 1990s, when the older Tom is played by Linus Roache, while Gina McKee is Marion and Rupert Everett plays a seriously ill Patrick. Society has changed, but the traumas of what happened 40 years previously still hang over them and acts as a stark reminder to Tom of what could have been.
My Policeman cast — Harry Styles on playing Tom Burgess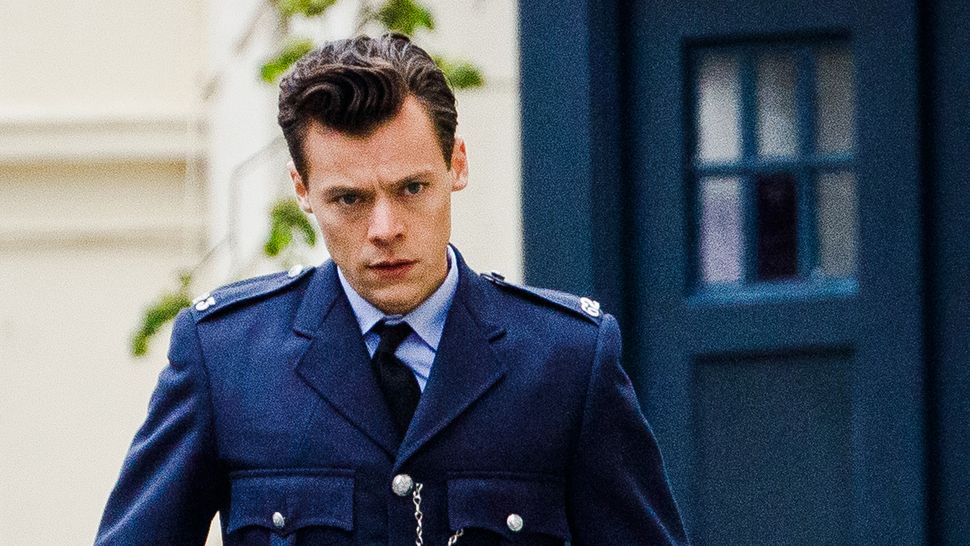 Singer Harry Styles is playing gay policeman Tom Burgess who leads a secret double life in 1950s Britain. Pink News (opens in new tab) spoke to a movie insider who revealed that Harry Styles was 'really excited about the challenge' of portraying a gay man in the 1950s — when homosexuality was still illegal in England.
The insider revealed that Harry shoots two sex scenes with co-star David Dawson, and there's also a scene where he's naked on-screen by himself. "Not much is going to be left to the imagination," the insider said. "Harry is throwing himself into this new role and is really excited about the challenge, even though it's a daunting task."
Harry Styles says: "It was the complexity of Tom that made me want to have a go at playing him. I don't think he thinks of himself as gay,' says Harry. "To Tom, there's real love between him and Marion, just as there's real love between him and Patrick. They're just different kinds. Patrick is this portal to a whole different world of art, travel, wine and knowledge. He's not just a person Tom likes, he represents a place in life that Tom aspires to get to. Harry goes on to explain how Tom copes with his homosexuality in a time when it was illegal and taboo. "Just as Tom starts to find some freedom with Patrick, he becomes even more trapped because it's this incredible thing that he has to lie about. His life as a policeman is one of old-fashioned masculinity, which adds to the shame. It's crazy to think that just the act of two men walking into an apartment together could be a crime. If Tom, Marion, and Patrick had been able to be completely honest in 1957, they might have had a chance at more happiness. David Dawson and I truly had each other's backs during filming. It was completely about telling the story, and nothing else, even in the most intimate scenes.
Harry Styles first shot to fame on ITV's hit talent contest The X Factor in 2010, where he became part of the boyband One Direction. The band became one of the best-selling boybands of all time until they went on 'hiatus' in 2016. Harry has gone on to become a successful solo artist but first tried his hand at acting in the movie Dunkirk in 2017, where he played British soldier Alex. He's also starring in the movie Don't Worry Darling alongside Florence Pugh and Dakota Johnson.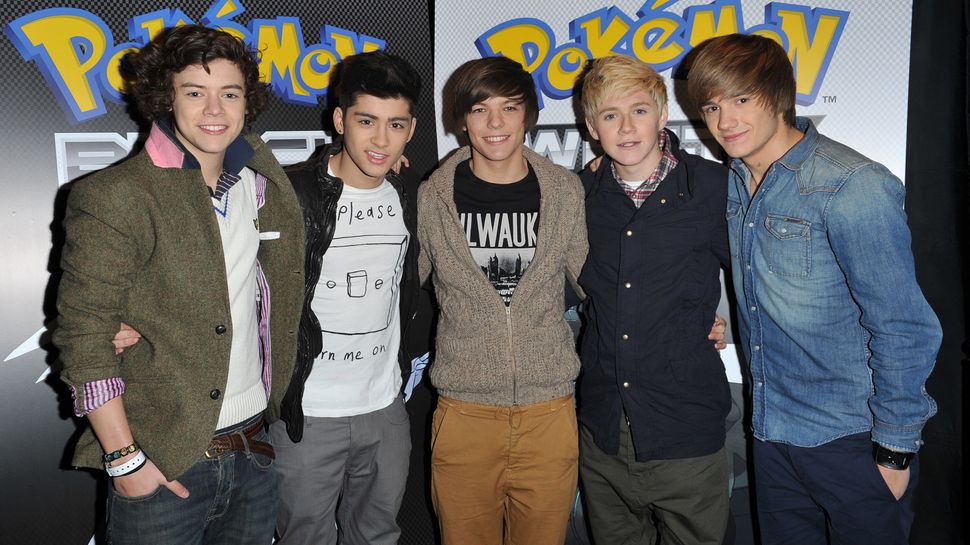 My Policeman cast — Emma Corrin on playing Marion Burgess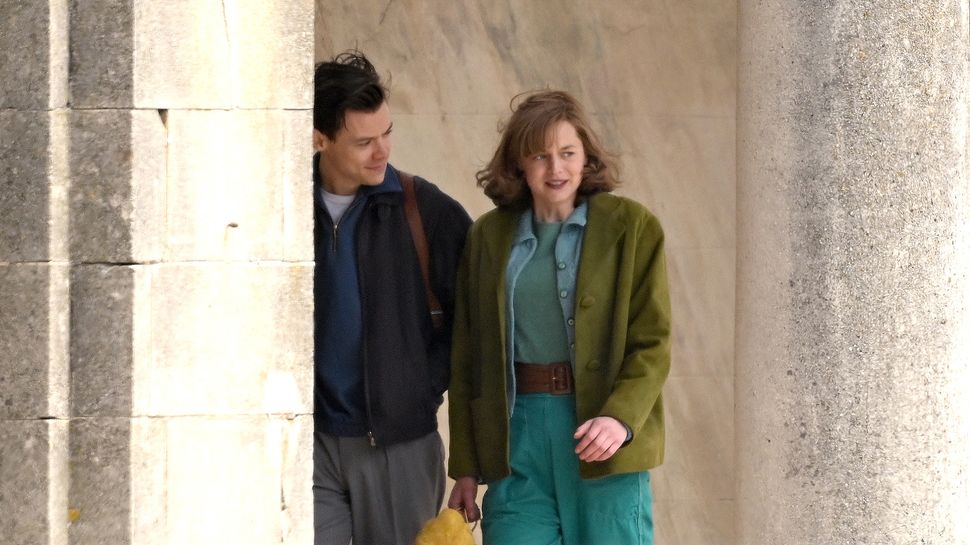 Joining Harry Styles in My Policeman is Emma Corrin who plays Tom's wife Marion. She eventually discovers Tom's affair which leads to him being arrested.
Emma says: "You can look it as a love story but it's equally an epic tale of friendship. The bonds between Marion, Tom, and Patrick are as fascinating as the romance. Tom is this incredible enigma and that can be very attractive to people. He's still figuring out his place in the world and Marion loves to nurture, so I think she enjoys how he looks up to her.
"She's unprepared for a marriage that is far more complicated than what she was led to expect. Tom challenges her assumptions, as well as her prejudices, about what people might want. And she feels incredible pressure.
"I'm not sure she ever intended for it to go where it does. She just wanted Tom to give all of himself to her. Marion loved Patrick as a friend, and they shared so much in common. It was a spur of the moment decision out of anger. She just felt so disappointed and hurt."
Emma was huge news last year after she landed the part of Princess Diana in The Crown Season 4. Before that, however, she was relatively unknown, despite having roles in Pennyworth and Grantchester.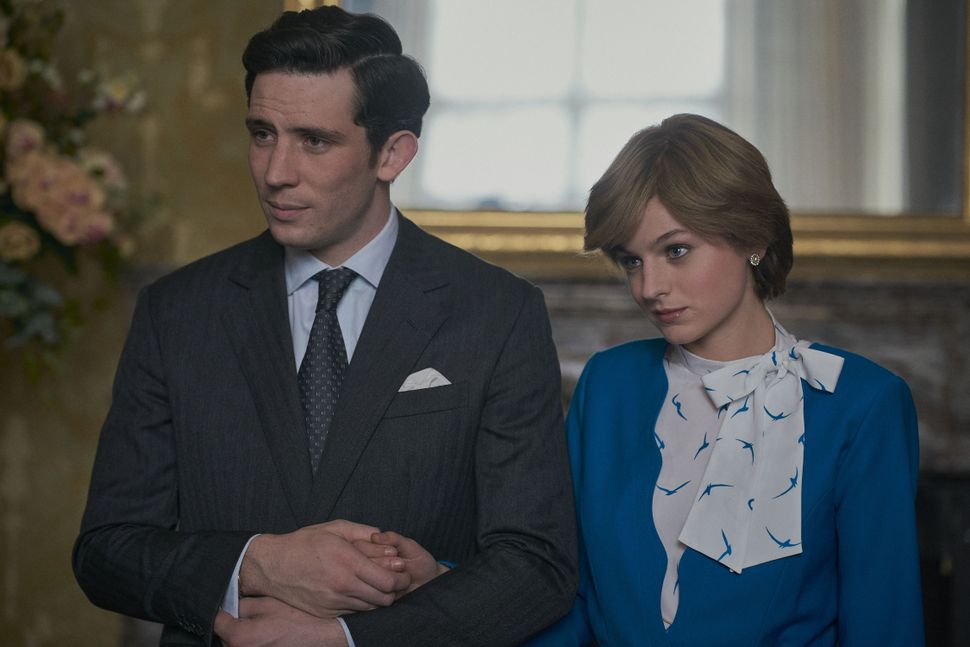 My Policeman cast — David Dawson as Patrick Hazelwood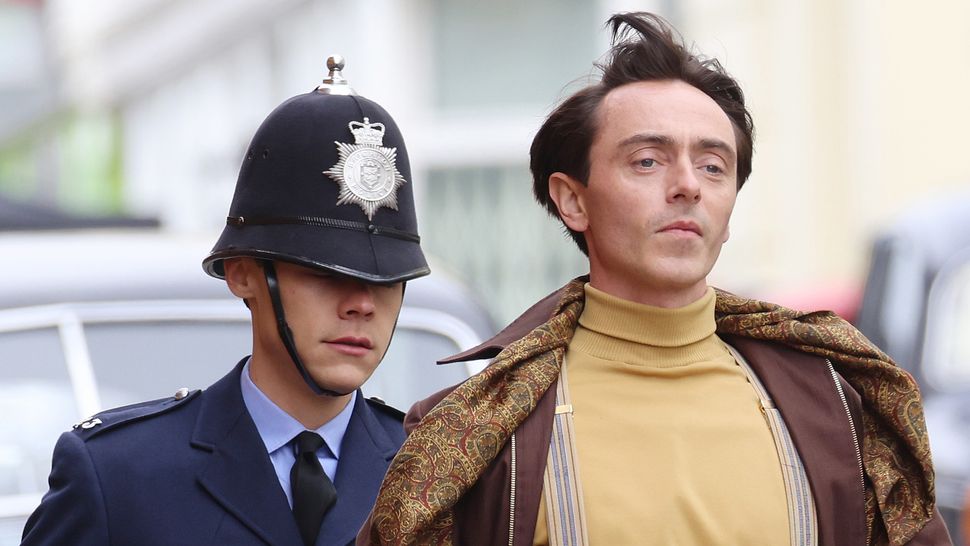 David Dawson, who plays museum curator Patrick, the forbidden love of Tom's life, says: "As a gay man, I was really moved. I found myself asking if this could have been my life — if all my hopes, dreams, ambitions, and everything that matters to me could be taken away through no fault but for the fact that I loved another human being. Seeing Patrick trying against the adversity of these times just to be happy I found inspiring.
"Patrick is an incredibly clever man and truly passionate about art. And what I love most is that, despite the era, Patrick is extremely confident in who he is and in his sexuality. He's skilfully found a way to be himself in the manner that he dresses and the way he presents himself to the public.
"Patrick is head over heels in love with Tom. There is a danger, but what draws him so strongly to Tom is that they're complete opposites in every way. He loves Tom so much that I think he's surprised when he only grows so incredibly fond of Marion. Patrick has to deal with the guilt of knowing he's betraying her."
David Dawson is best known for his role as Toby Kent in Luther but has also appeared in Peaky Blinders, The Hollow Crown, Ripper Street, and The Last Kingdom. He also played Coronation Street creator Tony Warren in the 2010 one-off drama The Road To Coronation Street.
My Policeman cast — who plays older versions of the characters
Different actors have been cast to play the older versions of the three main characters as the story moves to the 1990s, with Linus Roache playing the older Tom. Rupert Everett plays an old and quite infirm Patrick while Gina McKee is older Marion.
My Policeman cast — who else is starring
Kadiff Kirwan, who has recently been seen alongside Sean Bean in the BBC1 drama Time, is part of the My Policeman cast, playing Nigel. Joining him is Dora Davis, Richard Dempsey and Joseph Potter.
My Policeman filming locations
The My Policeman action has been filmed on location in London, Brighton and Venice with the last scenes shot in the capital city in December 2021 involving Harry, David and Emma.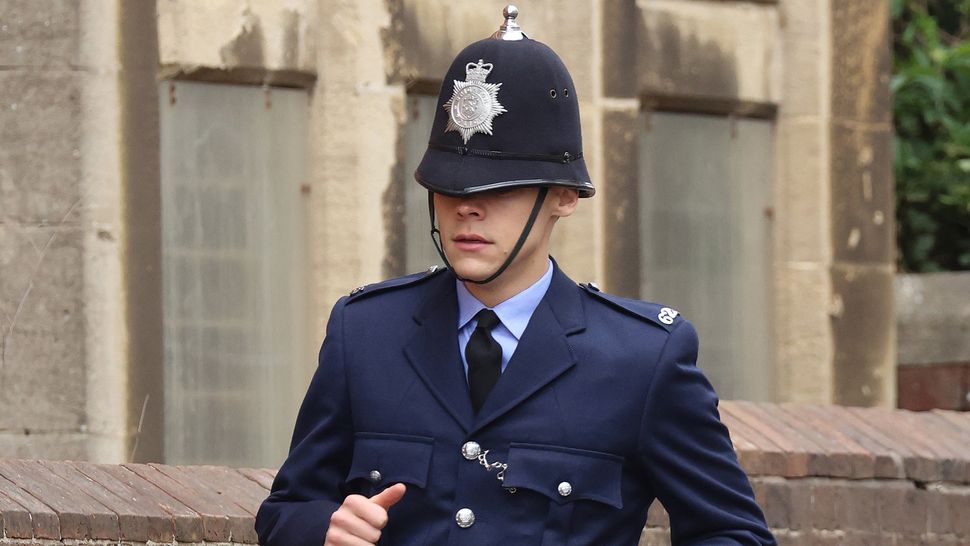 My Policeman the novel
The movie is based on the 2012 novel My Policeman by Bethan Roberts (opens in new tab) which explores the criminalization of homosexuality in the 1950s. The novel looks at the norms around sexuality in Brighton spanning the decades until the 1990s. It is written from the points of view of Marion and Patrick, both thinking about Tom, the man they love so much. The novel was inspired by the life of the author E.M Forster (opens in new tab) (opens in new tab)who was in a secret relationship with a married, heterosexual policeman.