'Time' with Sean Bean and Stephen Graham — cast interviews, US release date, trailer, and our guide to this new prison drama
Game of Thrones star Sean Bean and Boardwalk Empire actor Stephen Graham on starring in prison drama Time, which has dropped on BritBox in the US.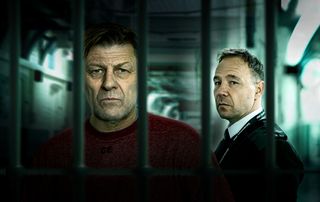 (Image credit: BBC)
Sean Bean plays Mark Cobden, a guilt-ridden teacher whose life is destroyed when he accidentally kills an innocent man, in thrilling three-part prison drama Time by acclaimed British TV writer Jimmy McGovern.
Separated from his family, Mark is sentenced to four years in jail where he befriends prison officer Eric McNally (Stephen Graham), who does his best to protect the inmates from the dangers of life behind bars.
But when one of the most dangerous prisoners identifies Eric's softer side as a weakness, Eric faces an impossible choice between his principles and protecting the ones he loves. With both Eric and Mark trapped by their pasts and unsure of their futures, can they find survive and find the strength to move forward?
Sean Bean, who starred in the previous Jimmy McGovern drama Accused, says: "Getting involved in a Jimmy McGovern drama again is a real privilege and it's been great to be reunited with Stephen Graham. Mark Cobden is another of Jimmy's complex and superbly-written characters and I'm looking forward to bringing him to life on screen."
Stephen Graham, who'd starred in the same Accused episode as Sean Bean, reveals: "It's an absolute honour to be working with Jimmy McGovern again, I'm feeling blessed. I'm excited to be working with Lewis as I have heard so many incredible things about him as a director, I can't wait to get stuck in. Of course, I am made up to be back on set with Sean."
Time with Sean Bean release date...
Sean Bean's three-part series Time is now available in the US on BritBox. While in the UK it is available to watch on BBC iPlayer.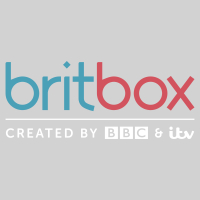 Britbox is the No. 1 way to watch all your favorite British shows from the BBC and ITV. And you can watch it easily via Amazon Prime Video Channels. All your subscription and billing is handled through your Amazon account, allowing you to watch as much as you want for a single price.
Is there a Time trailer?
Yes a trailer for Time has been released...
Sean Bean on Time's Mark Cobden...
Sean Bean plays mild-mannered teacher Mark Cobden who is brought to Craigmore Prison to start a four-year sentence for accidentally killing a man. But prison proves a terrible shock to Mark and life quickly becomes unbearable when he finds himself incarcerated alongside aggressive and disturbed fellow inmates.
Sean says: 'Time tells you what it's like for a regular guy to be imprisoned, and the nightmare that is,' he says. 'Mark has had an uninteresting, normal life where nothing much happens. But he suddenly finds himself taken to prison and locked up among a frightening bunch of people who are all going through their own suffering, mayhem and paranoia.'
To make matters worse, Mark, who's estranged from wife Alicia (Nadine Marshall), misses his teenage son terribly, and is plagued with remorse about the crime he's committed. 'It's a thing he can never atone for,' says Sean. 'He takes on all the responsibility and all the guilt because that's what he believes he should do.
'Time is about lots of different facets of being imprisoned and guilt, suffering and inequality. You've got a real cauldron of emotions and violence and it's every man for himself…'
Stephen Graham on Time's Eric McNally...
Stephen Graham says: 'Time is about honour, loyalty and love and what we do when faced with our own moral compass. It's a great, old-fashioned narrative between these two men who are both on this journey of self-discovery and are in extraordinary situations. You feel honoured to get a script from Jimmy McGovern. He tells the story of the human condition in an amazing way. You're guaranteed your character is going to come up against conflict or trauma, you know you're in for a great ride!
'Growing up, wanting to do this job professionally, my major ambition was to be in a Jimmy McGovern piece from the age of about 15. I remember watching Hillsborough about the tragic football-stadium disaster. It blew my mind.'
Hannah Walters on starring alongside her husband in Time..
Stephen Graham's real-life actor wife Hannah Walters (Whitechapel, This Is England) plays Eric's on screen wife Sonia in Time.
'Acting alongside my wife Hannah as she was playing Eric's wife Sonia was phenomenal,' explains Stephen. 'The characters we play it, are nothing like us two at all. So that was really lovely to explore.'
Hannah Walters gave us an insight into her marriage with Stephen: 'I'm just going to be honest...it's fancying my best mate. Yeah, that's what it is. It's having butterflies in my tummy when I have been away from him for too long, and it's fancying the arse off my husband, And basically, after 27 years, he's my best friend and I want to kill him at times, but I just adore him.'
Who else is starring in Time?
The Royle Family star Sue Johnston appears in Time as Mark's concerned mum June, while The World is Not Enough actor David Calder plays Mark's father. Look out too for Siobhan Finneran (Happy Valley and Benidorm) as Marie-Louise, who works in the prison chaplaincy team and helps prisoners with their rehabilitation..
Dunkirk star Aneurin Barnard (who recently played murdered brewery boss Jack Evans in The Pact) is Mark's disturbed cellmate Bernard and Small Axe star Nadine Marshall plays Mark's estranged wife Alicia - they have a teen son together.
Eric McNally's son David is played by Paddy Rowan, best known for portraying Sean Mercer in ITV drama Little Boy Blue.
Meanwhile, behind bars, ruthless prisoner Pete is played by Kadiff Kirwan (Timewasters, Chewing Gum), and Michael Socha has a pivotal role too.
Jack McMullen, who was Finn Sharkey in Waterloo Road and also starred in Little Boy Blue, plays young prisoner Daniel who'd killed someone during a fight. you may also remember Jack in BBC football comedy The First Team.
Writer Jimmy McGovern gave us his thoughts on creating Time...
BBC1's Time is the creation of BAFTA and Emmy-winning writer Jimmy McGovern, who has also penned major hit series including Cracker, Hillsborough, The Lakes, The Street, Moving On and Accused, which also starred both Sean Bean and Stephen Graham.
Writer Jimmy McGovern said of Time: 'The BBC have given me a brilliant young director and two of the greatest actors on the planet. I am overjoyed.
'I did have both Sean Bean and Stephen Graham uppermost in my thoughts all the way through when writing. Yes, absolutely. I just think they have faces you die for, full of full of life, full of compassion and humanity. I think if you're gonna write about a British prison, that's the kind of things you need — experience, shown in all the lines of those faces.
'I think I've been working on Time since the 1980s because from about 1982 onwards, I did a fair bit of work in prisons. I was always popping in doing a writer's workshop and popping out again, and I was always fascinated by prison life for all kinds of reasons but I think the main one is I always had the feeling of, There but for the grace of God go I'. You know, because I was young and skint once as well, and I did a few naughty things. I was extremely lucky. So it I think the seeds of writing Time goes back to the 1980s really. I'm always looking for stories, and the thing about the thing about a British prison is it's so full of stories.'
Time cast — what else have Sean Bean and Stephen Graham starred in?
Sean Bean has had a long established career in film and TV. Between 1994 and 1997 he starred in eight Sharpe TV movies as the British soldier Richard Sharpe. He joined the first series of Game Of Thrones as Ned Stark in 2011. Recently Sean played worried father Douglas Bennett in World on Fire and starred in the Netflix sci-fi series Snowpiercer. Sean's episode of the Jimmy McGoverns series Accused called 'Tracie's Story' saw him play a cross-dresser, alongside his Time co-star Stephen Graham. In films, he's probably best known for playing wise warrior Boromir in the Lord of the Rings movie trilogy.
Stephen Graham made a name for himself in This is England in 2006 and its TV sequels, but in the US he's probably best known for playing Al Capone in the hit gangster series Boardwalk Empire. He received critical acclaim for his roles in C4's The Virtues and ITV's Little Boy Blue (available on. BritBox), Starred in Jimmy McGovern's Accused (see above) and made a much-talked about appearance as DS John Corbett in Line of Duty Season 5.
Time with Sean Bean — the locations
BBC1's Time has been described as a "visceral, emotional and high-stakes portrayal of life in a British prison." It's directed by Lewis Arnold, who recently helmed the hit ITV series Des, and produced by Simon Maloney (I May Destroy You).
As for locations, Time was filmed in and around Liverpool and in a disused prison in Shrewsbury that was painted a colour by the production team that was intentionally made to look miserable and oppressive. Director Lewis Arnold said that he'd looked around for various locations before going for Shrewsbury.
'We looked at so many different prisons, but this one just had such a feeling and energy, especially when our set designer got in and put a visual stamp on it as well, and it's been left that way!'
"The wings and the cells, plus the majority of key prison stuff such as the landings, were shot in this disused prison, which ironically, myself and the executive producer had filmed in five years ago when it first closed. That was just before it was meant to be turned into student accommodation that never happened. So we were still able to use it now. We looked at so many different prisons, but this one just had such a feeling and energy, especially when our set designer got in and put a visual stamp on it. And it's been left that way!'
Time with Sean Bean — episode reviews
We've loved watching Sean Bean and Stephen Graham in Time, despite the harrowing nature of some scenes. But let's face it a Jimmy McGovern drama about prison life wasn't going to be in any way gentle. As all three episodes of Time are now on BBCiPlayer, here's a look at the highlights of each, but please do look away if you haven't caught up yet to avoid spoilers.
Time — Episode One
Mark Cobden arrives at Craigmore prison to start a four-year sentence which we later find out is for dangerous driving, having killed a man. The inmates are intrigued what he's in for and start giving him a hard time. Mark has to share a cell with a disturbed prisoner Bernard who's serving time for murder. Aneurin Barnard's portrayal of Bernard, especially the reveal of his self-harming, provided the most memorable moments in the whole first episode.
Mark gets the wrong side of some of the prison hard nuts just for being who he is — a middle class teacher in his 50s, who just wants to serve out his time quietly and reflect on his sentence. He does keep any troubles to himself and doesn't let on anything is wrong to his parents when they visit, or to his teen son when he speaks to him on the phone. He goes along to counselling sessions at the prison chaplaincy run by a kindly lady Marie-Louise, played by he ever-brilliant Siobhan Finneran.
Meanwhile, Eric McNally is the the prison officer who works on Mark's wing and looks out for the prisoner's welfare. Yet he gets a huge shock when one violent offender Pete reveals to him that he knows Eric's son David is serving time in another prison and there's an implied threat to his safety unless Eric follows his orders. This leads to Eric's life spinning out of control and trouble with his wife Sonia, as he has to sort for David to be sent to another prison for his own protection. Eric then metes out revenge on the blackmailing prisoner Pete. But at the end of the episode, it's clear menacing Pete knows exactly where Eric's son has been moved to. Who's been spilling the beans?
Time — Episode Two
The brutality of prison life continues in abundance. Prison officer Eric has learnt that his son David is still not safe despite being moved to a different jail. But will he give in to the prison gang's demands and protect his boy, or will he stick to his principles? short answer is yes, and he's soon becoming a drugs mule. But as with most blackmail, it doesn't stop with the first drop. Life's not much rosier for jailbird Mark, as he wants to write to the wife of the man he killed to ease his guilt, while the intimidation from other prisoners increases. He takes on his chief tormentor Johnno, by surprise attached and ear bite! Meanwhile, he accompanies his new cellmate Daniel when he finally agrees to meet the parents of the man he killed. It's tough for all parties.
Time — Episode Three
In this stunning finale, there's no let-up, as Eric continues to go against his own strict moral code and smuggles in more illegal goods to protect his son David. Meanwhile, as Mark receives tragic news, chaplain Marie-Louise asks him to go on day release and attend a conference to talk about his crime. Can he finally come to terms with what he has done?
Get the What to Watch Newsletter
The latest updates, reviews and unmissable series to watch and more!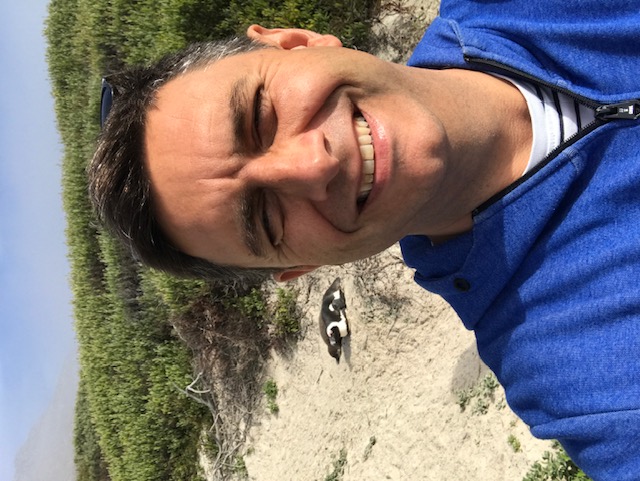 TV Content Director on TV Times, What's On TV and TV & Satellite Week
I'm a huge fan of television so I really have found the perfect job, as I've been writing about TV shows, films and interviewing major television, film and sports stars for over 25 years. I'm currently TV Content Director on What's On TV, TV Times, TV and Satellite Week magazines plus Whattowatch.com. I previously worked on Woman and Woman's Own in the 1990s. Outside of work I swim every morning, support Charlton Athletic football club and get nostalgic about TV shows Cagney & Lacey, I Claudius, Dallas and Tenko. I'm totally on top of everything good coming up too.