Best BBC dramas — all the must-see shows on iPlayer
Our guide to all the very best BBC dramas available to stream on iPlayer right now.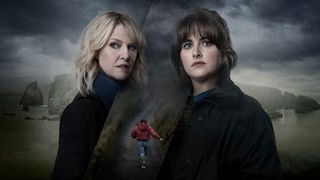 (Image credit: BBC)
Looking for the best BBC dramas to watch right now? We've got a great selection right here.
From period dramas like The English, Great Expectations, War and Peace, and Gentleman Jack to crime hits like Shetland, Silent Witness and Line of Duty, there are all sorts of great dramas you can watch on BBC iPlayer. Also, don't miss the last series of Happy Valley or Death in Paradise spin-off Beyond Paradise. Plus, there are exciting new dramas like The Following Events Are Based On A Pack of Lies and The Woman in the Wall.
So if you're trying to find another great show to watch, here's our guide to a string of the best BBC dramas you can enjoy and how many episodes there are, so hopefully this will make your search a little bit easier!
What are the best BBC dramas to stream right now?
Shetland
Shetland is a simply fantastic crime series and you can dive into all eight seasons on iPlayer. Douglas Henshall is wonderful as DI Jimmy Perez who solves murder mysteries in Shetland. His aided by his deputy, Tosh (Alison O'Donnell).
Following Perez's departure in Shetland season 7, Tosh is joined by Met detective Ruth Calder (Ashley Jensen) who returns to Shetland to protect a witness to a London gangland killing. Can she find the witness in time? And can Ruth and Tosh manage to work with each other?
Number of seasons: 8
Episodes: Over 40, note Shetland season 8 episodes are currently being added weekly as it goes out on BBC One
Average episode length: 59 minutes
Time
There are now two seasons of Time to enjoy. The first series sees Sean Bean play Mark Cobden, a guilt-ridden teacher whose life is destroyed when he accidentally kills an innocent man
Separated from his family, Mark is sentenced to four years in jail where he befriends prison officer Eric McNally (Stephen Graham), who does his best to protect the inmates from the dangers of life behind bars. But when one of the most dangerous prisoners identifies Eric's softer side as a weakness, Eric faces an impossible choice between his principles and protecting the ones he loves...
Time season 2 sees the action shift to a women's jail as we join inmates Kelsey (Bella Ramsey), Orla (Jodie Whittaker) and Abi (Tamara Lawrance) who arrive at Carlingford Prison on the same day.
The trio are assigned to share the same cell, leading to their individual stories to become intertwined as they fight to survive in a world of vengeance and violence.
Number of seasons: 2
Episodes: 6
Average episode length: 59 minutes
The Woman In The Wall follows the horrors experienced by Lorna Brady (Ruth Wilson), a woman from the small, fictional Irish town of Kilkinure, who wakes one morning to find a corpse in her house.
Lorna is chilled to the core as she has no idea who the dead woman is or if she could even be responsible for the apparent murder herself. This is a deadly possibility because Lorna suffers from extreme bouts of sleepwalking, which started around the time she was ripped from her life at the age of 15 and incarcerated in the Kilkinure Convent.
This awful place was home to one of Ireland's infamous 'Magdalene Laundries'.
When the Kilkinure Convent finally closed its doors, a score of survivors were left suffering in its wake. Very few women were able to go on and lead relatively normal lives, and others, such as Lorna, were even less fortunate in their fate. One thing all survivors had in common, is that none of them would ever forget.
Unluckily it all unravels for Lorna, when the very ambitious Detective Colman Akande (Daryl McCormack) starts investigating her for a crime that is seemingly unrelated to the dead woman she's discovered in her house. But are the two linked?
Number of seasons: 1
Episodes: 6
Average episode length: 56 minutes
Set in Oxford, the story follows no-nonsense personal assistant, mum, and Madonna-obsessive Alice Newman (Rebekah Staton), whose world is upended when she spots her dastardly ex-husband (Alistair Petrie) on the streets of Oxford.
He disappeared 15 years ago after conning her and her parents out of everything they had, yet now he's going by the name Dr Robert Chance, and is apparently on a mission to save the world as a climate scientist and ecopreneur affiliated with Oxford University.
But when Robert befriends wealthy fantasy-fiction writer Cheryl Harker (Marianne Jean-Baptiste), who's recently widowed and has only a pet poodle for company, Alice suspects he's honed in on his next victim...
Number of seasons: 1
Episodes: 5
Average episode length: 59 minutes
The Sixth Commandment
The Sixth Commandment dramatizes the real-life murder of retired teacher, inspirational university lecturer and novelist Peter Farquhar (Timothy Spall) and the death of his neighbor Ann Moore-Martin (Last Tango in Halifax star Anne Reid).
Both were deeply religious but fell in love with charismatic student Ben Field (Normal People star Éanna Hardwicke), who drugged and murdered Peter and preyed on Ann for her cash.
The drama explores how both victims were manipulated by Field and captures the extreme gaslighting he carried out on them both, as well as the police investigation into his crimes and the subsequent high-profile trial.
Number of seasons: 1
Episodes: 4
Average episode length: 58 minutes
Steeltown Murders
The plot of Steeltown Murders is: "Set in both 1973 and the early 2000s, Steeltown Murders centres on the hunt to catch the killer of three young women in the Port Talbot area and the remarkable story of how — in the first case of its kind — the mystery was solved almost thirty years later using pioneering DNA evidence.
"Contrasting the policing methods of the 1970s with the forensic breakthroughs of the early Noughties, Steeltown Murders is a portrait of a town dealing with the repercussions of an unsolved case three decades on, and asks if justice can ever truly be found."
Number of seasons: 1
Episodes: 4
Average episode length: 58 minutes
Steven Knight's gritty version of Great Expectations sees Olivia Colman as the iconic Miss Havisham, and she's joined by Black Mirror: Bandersnatch star Fionn Whitehead who plays Pip, and Shalom Brune-Franklin as her adopted daughter Estella.
The Great Expectations cast is certainly a star-studded one, as Matt Berry, Ashley Thomas and Johnny Harris all have roles in the period drama too.
Number of seasons: 1
Episodes: 6
Average episode length: 58 minutes
Blue Lights follows Grace Ellis (Siân Brooke), who is a mum to a teenage boy. In her 40s, she decided to leave her stable job as a social worker to join the police force.
It's the biggest gamble of her life, and she finds herself making countless mistakes in her first few weeks on the job. Joining her are fellow rookies Annie (Katherine Devlin) and Tommy (Nathan Braniff), who both have their own issues too.
The odds are at least one of them will fail the probation period and, to make matters worse, just being a cop in Belfast is a dangerous business.
Number of seasons: 1
Episodes: 6
Average episode length: 58 minutes
Happy Valley
Happy Valley has been one of the BBC's best dramas of recent times and Happy Valley season 3 didn't disappoint when it finally arrived.
Sarah Lancashire returned as Sergeant Catherine Cawood for the final series. Her recovering sister Clare Cartwright (Siobhan Finneran) and nemesis Tommy Lee Royce (played by James Norton) were also back.
James Norton said: "To take on Tommy one final time is a wonderful and daunting privilege and something I've been looking forward to since we wrapped the last series, six years ago. I'm so excited to be working with the insanely talented Sally and Sarah again. Thinking we should all go on one last barge holiday, for old times' sake."
Number of seasons: 3
Episodes: 18
Average episode length: 58 minutes
Better follows DI Lou Slack (Leila Farzad) who is generally regarded as the best in the crime-solving business. However, Lou's success is built on corruption and it's a dark secret she's been holding onto for quite some time.
Nineteen years ago, when Lou was a young officer at her lowest ebb, her paths crossed with Col McHugh (Andrew Buchan), a low-ranking but ambitious and ruthless member of the Leeds underworld.
The pair struck a deal that changed their lives forever, allowing Col to become the rich and powerful head of a drug trafficking gang while masquerading as a charming businessman and property developer. This allowed Lou to fix her turbulent career - but it came with a huge price.
Throughout the series, a family crisis sees Lou's conscience finally emerge and she sets out to right the wrongs she has committed.
Number of seasons: 1
Episodes: 5
Average episode length: 60 minutes
In The English, Lady Cornelia Locke (Emily Blunt) comes to the West in 1890 looking for revenge on the man she sees as responsible for the death of her son.
Whilst there, she meets ex-cavalry scout Eli Whipp (Chaske Spencer) and a member of the Pawnee Nation by birth. Both of them have a clear sense of their destiny but neither is aware that it is rooted in a shared past.
Throughout the course of the series they must face increasingly terrifying obstacles that will test them to their cores, physically and psychologically. But as each obstacle is overcome it draws them closer to their ultimate destination, the new town of Hoxem, Wyoming.
Number of seasons: 1
Episodes: 6
Average episode length: 60 minutes
The World War Two drama follows the men who formed the SAS against the odds as they tried to come up with a way of outfoxing the Nazis. Opening in 1941, we're introduced to a young David Stirling (Connor Swindells), who's frustrated by the lack of action he's seeing in Egypt.
Stirling and his old pal Jock Lewes (Alfie Allen) form a crackpot plan to parachute troops into the desert behind enemy lines. Over six thrilling episodes we also meet Paddy Mayne (Jack O'Connell), a quite extraordinarily unpredictable man who's one-minute reading poetry and the next machine gunning German bases.
SAS Rogue Heroes season 2 is also on the way!
Number of seasons: 1
Episodes: 6
Average episode length: 60 minutes
Sherwood explores the controversial deployment of "spycops" in Britain, a form of undercover policing to seek information that has caused a big scandal across the country.
The BBC says: "Inspired in part by real events, and set in the Nottinghamshire mining village where Graham grew up, Sherwood is a contemporary drama at the heart of which lie two shocking and unexpected killings that shatter an already fractured community and spark a massive manhunt.
"As suspicion and antipathy build, between lifelong neighbours and towards the police forces who descend on the town, the tragic killings threaten to inflame historic divisions sparked during the Miners' Strike three decades before."
Number of seasons: 1
Episodes: 6
Average episode length: 56 mins
Marriage sees married couple Ian (Sean Bean) and Emma (Nicola Walker) negotiate the ups and downs of their 27-year marriage. They've dealt with all the insecurities, ambiguities, hopes and fears that are part of all marriages. The drama explores the risks and the gifts of a long-term intimate relationship.
When we first meet married couple Ian and Emma they're in a Spanish airport returning from a lovely holiday — and bickering over a baked potato! By the time they're on the plane it's a full-blown argument, setting the scene for what's to come in this four-part series.
Number of seasons: 1
Episodes: 4
Average episode length: 56 mins
This Steven Moffatt mini series follows a prisoner on death row in the US (played by Stanley Tucci) who seeks atonement as he faces execution.
Meanwhile, in a quiet little village, a vicar (David Tennant) is picking up his son's maths tutor from the station, and a journalist is looking for a story. All four are about to be entangled in a dilemma that could lead one of them to murder.
Number of seasons: 1
Episodes: 4
Average episode length: 56 mins
In Conversations With Friends college student and aspiring writer Frances (Alison Oliver) has a special friendship with her former girlfriend Bobbi (Sasha Lane). The pair are inseparable and perform poetry together in Dublin. There, they are spotted by journalist Melissa (Jemima Kirke) who introduces them to her husband, actor Nick (Joe Alwyn). While Bobbi and Melissa openly flirt with one another, Frances finds herself unable to resist Nick and the pair begins a secret affair.
This intense passion soon tests the bonds between Frances and Bobbi and forces Frances to reevaluate everything she thinks she knows.
Number of seasons: 1
Episodes: 12
Average episode length: 30 mins
Gentleman Jack is a BBC period drama based on the coded diaries of the lesbian landowner, Anne Lister. The first season followed Anne's blossoming relationship with Ann Walker (Peaky Blinders' Sophie Rundle) and ended with their marriage.
After a three-year wait, the second season has finally arrived. This season will see Anne and Ann's relationship evolve as the couple moves into Shibden Hall together and begin to try and combine their estates. As you might expect, their relationship continues to cause controversy in 1830s Yorkshire.
Number of seasons: 2
Episodes: 16
Average episode length: 58 mins
In this dramatic divorce drama, we follow divorce lawyer Hannah Stern and her partner, Nathan (Stephen Mangan) as she navigates the complicated world of high-end divorce in London.
Hannah tackles plenty of complex cases in her day job, but her own relationship is also put to the test in Abi Morgan's show. Teasing the final installment, Nicola Walker said: "I don't think it's going to go where you might imagine it will... it's beautifully complicated and [creator and writer] Abi Morgan doesn't shy away from how messy this will get."
Number of seasons: 3
Episodes: 6 per season
Average episode length: 58 mins
Peaky Blinders
Peaky Blinders season 6 has aired and it was the last installment of this massively popular drama series. If you've not caught it before, all the previous series are available right now to enjoy on iPlayer.
Cillian Murphy is engrossing as gangster Thomas Shelby, who runs his growing empire from Birmingham. The fantastic cast over the series included the likes of Jurassic Park star Sam Neill, Tom Hardy and the late Helen McCrory, who received a moving tribute in the opening episode of the latest series.
If you've not started watching, it's time to sign up... by order of the Peaky Blinders!
Number of seasons: 6
Episodes: 6 per season
Average episode length: 56 minutes
Life After Life is a new adaptation of Kate Atkinson's bestselling novel of the same name. The series is currently airing weekly on BBC Two, but the whole series has been made available to stream on iPlayer.
Set against the backdrop of the two World Wars, the show follows Ursula Todd (Thomasin McKenzie) who lives and dies in countless circumstances after passing away the night she is born.
From that point, she continues to be reborn throughout critical periods in recent history, and her journey sees her probing whether one person can ever truly live a perfect life.
Number of seasons: 1
Episodes: 4
Average episode length: 54 minutes
Noughts and Crosses
Noughts and Crosses is a BBC adaptation of Malorie Blackman's critically acclaimed series of YA novels. set in a dystopian London where Sephy (Masali Baduza) and Callum (Jack Rowan) fall in love despite the odds. Can they breach the divide between the black elite and white underclass?
There are two glorious seasons to watch right now on iPlayer, with Noughts and Crosses season 2 taking us back to the alternative version of present-day London and following the controversial, Romeo & Juliet-style love affair between Sephy, a member of the elite, black 'Cross' people and Callum, who is a white 'Nought'.
Number of seasons: 2
Episodes: 10
Average episode length: 50 minutes
Chloe is a quirky psychological thriller that follows Becky Green (Erin Doherty) as she investigates the mysterious death of her social media idol, Chloe (Poppy Gilbert).
After a call from her former friend Chloe in the middle of the night, Becky decides to find a way to insert herself into the lives of Chloe's inner circle by assuming a false identity.
As "Sasha", Becky steps into a far more exciting life than her current one. But as she moves closer to the truth, Becky finds herself becoming more and more intrigued by Sasha's more successful friends.
Number of seasons: 1
Episodes: 6
Average episode length: 58 minutes
This Is Going To Hurt is a seven-part comedy-drama adapted from Adam Kay's book of the same name.
Like Kay's memoir, the show reveals the kind of pressure that NHS workers find themselves under day in, day out. It stars Ben Whishaw (No Time To Die, Paddington) as Adam himself, and sees the young doctor getting to grips with the many challenges that come with working in obstetrics and gynaecology.
It's equal parts honest and heartbreaking and manages to blend humor in with very difficult scenes; newcomer Ambika Mod's turn as junior doctor Shruti is not to be missed, either.
Number of seasons: 1
Episodes: 7
Average episode length: 45 minutes
Martin Freeman leads the cast of The Responder, starring as Chris Carson, a police officer who is trying to save his marriage and keep his head above water. While juggling his own complicated life, Chris takes on a new rookie partner named Rachel which adds a new layer of stress to his routine - but they soon discover that their survival depends on them either helping or destroying each other. Written by ex-police officer Tony Schumacher, this is his first original story for television and is drawn from his own real-life experiences as an urgent response officer.
And good news for fans as The Responder season 2 is on the way.
Number of seasons: 1
Episodes: 5
Average episode length: 56 minutes
Rules of the Game is a four-part thriller about sexual politics in the modern workplace, starring Maxine Peake as Sam, a hard-headed manager at a family-run business in the North West.
However, when Sam arrives at work one day to find a dead body in the office reception she is forced to reckon with not only murky behavior in the present, but murderous secrets from the past as well.
Meanwhile, Maya, a new HR director who's intent on dismantling the "old-fashioned lad culture" within the company, begins investigating historic cases of misconduct in the organization, yet is met with resistance. Sam refutes the suggestion of institutional bias against women, believing such behavior is all in the past...
Number of seasons: 1
Episodes: 4
Average episode length: 57 minutes
Four lives were taken in Barking, Essex, between June 2014 and September 2015, when serial killer Stephen Port (played by Stephen Merchant) drugged, raped and caused four innocent young men to die. Now the fight for justice by the families of Port's victims is being followed in the three-part drama Four Lives. It tells the story of four victims of Stephen Port — Anthony Walgate, Gabriel Kovari, Daniel Whitworth and Jack Taylor — and how their families and friends have worked tirelessly to find out what happened to them. Four Lives also stars Sheridan Smith as Sarah Sak, the mother of Port's first victim Anthony.
Number of seasons: 1
Episodes: 3
Average episode length: 59 minutes
This twist-laden, action-packed, darkly comic drama follows The Man, a Brit, who has ended up Down Under and finds himself being chased by a massive truck, which is attempting to drive him off the road.
After a breathtaking pursuit, The Man wakes up sometime later in hospital but has no idea of his name or identity. But as people from his past return to haunt him, he faces a race against time to get to the truth about who he once was and who he is now before he is discovered by those who want to silence him forever...
Number of seasons: 1
Episodes: 6
Average episode length: 59 minutes
A Very British Scandal
"Sex, secrets and shame," is how the BBC bills this drama based on a true story.
A Very British Scandal focuses on the life of Margaret, Duchess of Argyll (Claire Foy, The Crown) after her public divorce from the Duke (Paul Bettany, WandaVision).
Margaret was blamed for the breakdown in their marriage by the press and those around her, and the case against her involved wild accusations including theft, violence, and drug abuse. The series explores their high-profile divorce and the legal case that came from it, whilst also examining the social and political climate of post-war Britain.
Number of seasons: 1
Episodes: 3
Average episode length: 59 minutes
Around the World in 80 Days
Around the World in 80 Days sees David Tennant taking up the role of globetrotting adventurer, Phileas Fogg, alongside his newly-employed French valet Passepartout (Ibrahim Koma) and journalist Abigail "Fix" Fortescue (Leonie Benesch).
Like every other adaptation of Jules Verne's classic tale of adventure, this BBC series follows the intrepid trio as they journey across the globe, hoping to win an outlandish bet.
Number of seasons: 1
Episodes: 8
Average episode length: 49 minutes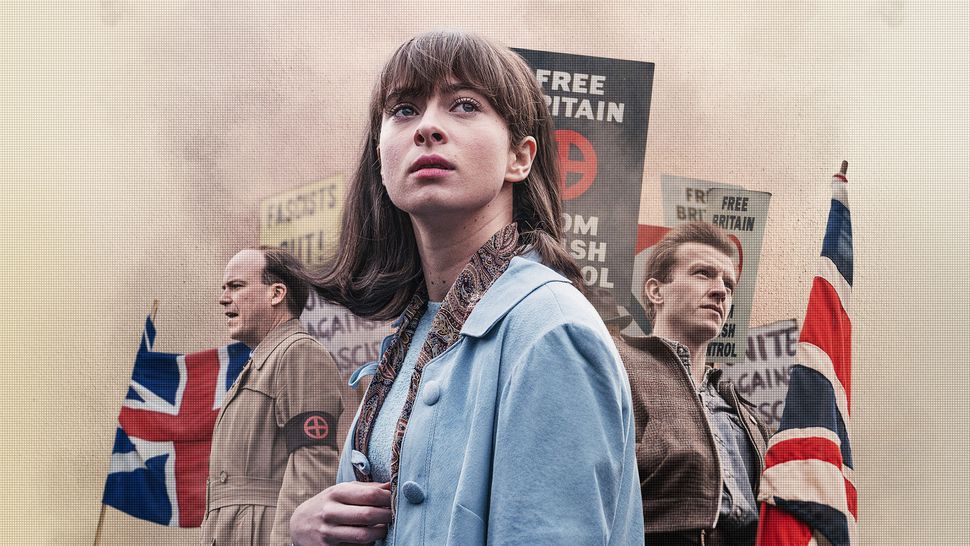 Set in 1962, Ridley Road follows Vivien Epstein (Agnes O'Casey), a Jewish hairdresser from Manchester, who flees her overbearing parents and heads to London to search for her true love, Jack Morris (Tom Varey).
She visits Ridley Road, Jack's last address, but is warned off by her uncle, the gruff Soly Malinovsky (Eddie Marsan) and Soly's wife Nancy (Tracy-Ann Oberman).
But Vivien stays in London and is horrified to discover Jack has gone missing while working undercover to infiltrate the neo-Nazi National Socialist Movement, led by Colin Jordan (Rory Kinnear).
With the backing of the anti-fascist 62 Group led by Soly and Nancy, Vivien decides to go undercover to find Jack…
Number of seasons: 1
Episodes: 4 (all episodes are available to watch)
Average episode length: 59 minutes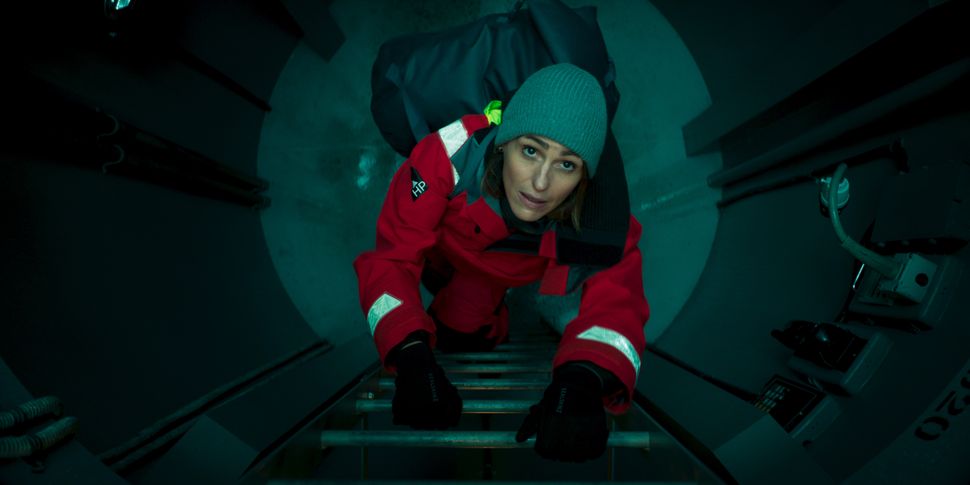 Love Line of Duty? Couldn't get enough of Bodyguard? Well, great news the makers of both series have made a new submarine thriller, Vigil! Gentleman Jack actress Suranne Jones stars as DCI Amy Silva.
Silva is called in when there appears to be a link between the mysterious disappearance of a fishing boat and a death on a nuclear submarine.
The two incidents lead to a clash between the Navy and the British security services. Silva begins an investigation at sea, while back on land, Amy's old colleague and flame DS Kirsten Longacre (The Good Fight's Rose Leslie) hunts for more clues. And what she discovers is a conspiracy that threatens Britain's nuclear deterrent. Is her life in danger?
Good news fans because Vigil season 2 is on its way very soon!
Number of seasons: 1
Episodes: 6 (all now available to watch)
Average episode length: 59 minutes
Showtrial
Showtrial, starring Celine Buckens and Tracy Ifeachor, is from the people behind Line of Duty and Bodyguard.
The legal drama sees Talitha, the daughter of a famous billionaire (played by Buckens), go on trial for the murder of a Bristol student.
Meanwhile, Ifeachor stars as lawyer Cleo, who's tasked with defending Talitha. Is she simply a poor little rich girl who's been used as a scapegoat? Or is Talitha a cold-blooded killer?
Number of seasons: 1
Episodes: 5 (all now available to watch)
Average episode length: 59 minutes
Silent Witness
Silent Witness season 26 is here as Emilia Fox returns again as Nikki. The story opens with a man falling to his death, but did he jump or was he pushed? Nikki is now more vulnerable than ever as she's fallen for colleague Jack and the pair are now dating. When her and Jack come under threat from a massive Mafia-style gang Nikki is left wondering what to do for the best. Does she risk the love of her life? Or her career?
Silent Witness season 27 is now on the way!
Number of seasons: 26
Episodes: Over 200!
Average episode length: 59 minutes
You Don't Know Me
Tom Edge, the man who created Vigil, brings the best-selling novel of defense barrister Imran Mahmood, to the screen, and with an exciting raft of acting talent on show, You Don't Know Me is one to enjoy.
The courtroom drama, starring Samuel Adewunmi, tells the tale of a young man standing trial for murder, who shares his story with the jury in a desperate bid to keep his freedom.
A BBC synopsis reads: "At his trial, Hero tells an extraordinary story. It is about the woman he loves, Kyra, who got into dangerous trouble. It's about how he risked everything to save her. He swears he's innocent. But in the end, all that matters is this: do you believe him?"
Number of seasons: 1
Episodes: 4 (all now available on BBC iPlayer)
Average episode length: 59 minutes
War and Peace
"War and Peace" is regarded as one of the greatest novels of all time, but could the BBC do it justice? You bet they could in this fantastic adaptation starring Paul Dano, Lily James and James Norton. Tolstoy's epic story about three young people set against the backdrop of Russia's war with Napoleon is beautifully brought to life. It also boasts a magnificent supporting cast including Stephen Rea, Gillian Anderson and Jim Broadbent. Dano is especially magical as Pierre, the hero of the story.
Number of seasons: 1
Episodes: 6
Average episode length: 60 minutes
Line of Duty
Nearly 10 million tuned in for the first episode of Line of Duty Season 6, so if you've missed it, now's the time to catch up! Penned again by Jed Mercurio, fan favorites Ted Hastings (Adrian Dunbar), DI Kate Fleming (Vicky McClure) and DS Steve Arnott (Martin Compston) all return.
Fors the final season, Hastings has his eye on DCI Joanne Davidson, played by Trainspotting and Harry Potter star Kelly Macdonald. But is Joanne corrupt? And will we finally find out who H is? If H means nothing to you, the previous 5 seasons are available to watch on iPlayer, too!
Number of seasons: 6
Episodes: 38
Average episode length: 58 minutes
Call the Midwife
Call the Midwife most recently enjoyed its 12th season.
Show writer and creator Heidi Thomas teased about the latest series: "The stories we tell are like babies — they never stop coming, we love them all, and we vow to do our best by every single one."
Call the Midwife season 13 is currently being made.
Number of seasons: 12
Episodes: Over 100!
Average episode length: 58 minutes
James Nesbitt stars in this big new thriller. Set in Belfast, the six-part drama centers on DCI Tom Brannick (Nesbitt), a devoted dad to daughter Izzy and a detective of over 20 years.
As the series begins, Brannick and his trusty colleague DS Niamh McGovern (Ripper Street's Charlene McKenna) are called to investigate when a car is pulled from the river at Strangford Lough.
The vehicle belongs to Pat Keenan — a man with links to the IRA — who's nowhere to be found but Brannick is clearly rattled when a postcard boasting an image of Belfast's iconic Samson and Goliath cranes is found hidden in the wing mirror.
Brannick tells senior officer Jackie Twomey (Fortitude's Lorcan Cranitch) that he fears legendary serial killer — codenamed Goliath — who evaded capture during The Troubles, has returned. It's then revealed that one of Goliath's victims was Brannick's own wife, Emma.
Season 2 is now available to watch, too.
Number of seasons: 2
Episodes: 10
Average episode length: 58 minutes
The Syndicate
Each season of The Syndicate follows a new story, and so far we've seen characters based in a Leeds supermarket, a public hospital in Bradford, and even a crumbly stately home near Scarborough.
In The Syndicate Season 4 we follow a group of kennel workers who discover their jobs are at risk before learning they've won the lottery.
But there is something shifty going on when a newsagent called Frank (Neil Morrissey) tells them they've won £500… only for the group to later suspect they have actually won the £27million jackpot.
However, there is just one problem… Frank is nowhere to be found and neither is their cash. Can they track him down?
"An opportunity arises and Frank takes it — and it changes his life and the lives of everyone around him," teases Neil Morrissey.
Number of seasons: 4 [only series 4 is currently on iPlayer]
Episodes: 6
Death in Paradise
Death in Paradise season 12 is the latest series of this hugely popular drama which is even now getting its own Christmas specials.
The BBC has teased the latest series, saying: "The new series kicks off with the mysterious death of a celebrity astronomer and a change of job for Darlene. We also meet a bunch of Preppers digging in for the apocalypse on a Saint Marie hillside, when the end comes dramatically early for one of them. An impossible killing on a boat takes the team to a beautiful beach under threat, and an apparently straightforward domestic murder twists into what could be Neville's greatest ever challenge..."
You can catch up on all the previous series as well.
Number of seasons: 12
Episodes: 8 per series
Average episode length: 58 minutes
Beyond Paradise
Beyond Paradise is a Death in Paradise spin-off series revolving around DI Humphrey Goodman, starring Kris Marshall and Sally Bretton.
Speaking before the launch of Beyond Paradise, Kris said: "I had the best time playing Humphrey out in Guadeloupe and whilst I was delighted that he got his happy ending with Martha, I always wanted to know what happened next.
"So it's a joy to be putting his crumpled jacket back on and seeing how life has panned out for him back in the UK. Working with Sally is a dream, and I can't wait to continue Humphrey and Martha's story and solve a few seemingly impossible mysteries along the way."
It was a big hit with audiences and Beyond Paradise season 2 is now on the way...
Number of seasons: 1
Episodes: 6
Average episode length: 58 minutes
Baptiste is back! Tchéky Karyo returns as retired French police investigator Julien Baptiste is at the heart of a brand new case. This time, he is helping British Ambassador Emma Chambers (played by Fiona Shaw) to track down her missing family, whilst also grappling with his own family tragedy.
Teasing what happens in the second series, Karyo said: "We have different time periods – the present day, then 14 months before. In the present day, we see Julien down and yelling at the world with his pain. His family's a wreck. People love this character because you can rely on him but now he's losing his temper and drinking. It's a special journey for him this time. There are a lot of amazing surprises…"
Number of seasons: 2
Episodes: 6 per series [all episodes of Season 2 are available on iPlayer now]
Average episode length: 56 minutes
Pose is a powerful drama that celebrates New York city's drag and ballroom culture of the 80s and 90s and follows the lives of members of gay and trans people who, facing discrimination, moved into shared accommodation called "Houses" under a dominant Mother figure.
The final season of the much-loved LGBT drama finished airing in the US earlier this year. The series only just began airing in the UK on BBC Two in early August, but all 8 episodes of the final season are available to watch on BBC iPlayer right now!
Season 3 takes place four years on from Season 2. As the AIDS epidemic continues, Blanca marshals forces within the LGBT community to demand better support for those living with AIDS, all while juggling motherhood and working as a nurse in an AIDS hospital ward.
Number of seasons: 3
Episodes: 26 (8 episodes in series 1 and 3, 10 in series 2)
Average episode length: 50 minutes
Roadkill stars Hugh Laurie as Peter Laurence, a charming politician who has his eye on the job of the Prime Minister (played by Peaky Blinders actress Helen McCrory). But in the thriller penned by Collateral writer David Hare, Laurence has a pile of enemies and his life is rapidly going out of control...
Hugh says: "Roadkill is a political drama about the price of success in the political realm and what it demands of the people who do it, and those around the person who does it. It's pretty unforgiving."
Number of seasons: 1
Episodes: 4
Average episode length: 58 minutes
Adapted from the hit novel of the same name by Starter for Ten writer David Nicholls, Us stars Tom Hollander. Hollander plays Douglas Petersen, a man who's stunned when his wife Connie (Saskia Reeves) tells him she's not sure she wants to be married to him anymore.
As they go on their grand tour of Europe, Douglas makes it his mission to win back his wife's love. And to repair his difficult relationship with their son Albie. The series takes in some beautiful locations including Paris, Amsterdam, and Venice.
Number of seasons: 1
Episodes: 4
Average episode length: 58 minutes
This is a spin-off from the incredibly successful drama Doctor Foster. It's by the same writer, Mike Bartlett, although neither Suranne Jones or Jodie Comer reprise their roles. However, Victoria Hamilton does return as Gemma's neighbour from Doctor Foster.
But in a twist, her character, Anna Baker, is now going under the name of Belle and seeking to rebuild her life after her divorce. Life tells the story of the residents of a large house divided into four flats. Belle's life is disrupted by the unexpected arrival of her chaotic 15-year-old niece Maya (Erin Kellyman). There are further complications when her ex-husband Neil (Adam James) turns up in the series.
Other key cast include Alison Steadman, Peter Davison and Adrian Lester.
Number of seasons: 1
Episodes: 6
Average episode length: 58 minutes
I May Destroy You
This drama, which is an uncomfortable watch at times, led to much wider discussions about issues around sexual assualt, consent and racial identity when it was shown on BBC1.
It is written, co-directed and executive produced by Michaela Coel, who previously wrote and starred in E4's comedy, Chewing Gum.
Michaela plays novelist, Arabella who, through flashbacks, realises she was raped during a night out in London.
I May Destroy You follows Arabella and her friends, Terry (Weruche Opia) and Kwame (Paapa Essiedu), as she struggles to come to terms with what has happened and seeks justice for her and other victims of sexual assault.
Number of seasons: 1
Episodes: 12
Average episode length: 28-35 minutes
A Suitable Boy
This adaptation of the bestselling book by Vikram Seth is reportedly one of the most expensive BBC series ever made.
Filmed on location in Indian cities including Lucknow, Maheshwar and Kanpur, it's a coming-of-age story about university student, Lata (Tanya Maniktala) who is expected to be the next in her family to marry.
But Lata's traditional Hindu family may not approve when she meets and falls for Kabir, who comes from a Muslim family.
A Suitable Boy was adapted for TV by Andrew Davies, the writer behind such TV hits as Mr Selfridge and Bleak House.
Number of seasons: 1
Episodes: 6
Average episode length: 58-59 minutes
Strike
After her worldwide success with the Harry Potter books, author J.K. Rowling wrote a series of novels featuring detective Cormoran Strike, under the pen name, Robert Galbraith.
It didn't take long for the mystery to be solved who really wrote the books!
Tom Burke (from The Musketeers) plays the detective in the BBC adaptation series, alongside Holliday Grainger as Strike's partner-in-crime, Robin Ellacott.
The first series includes adaptations of the books, The Cuckoo's Calling, The Silkworm and Career Of Evil.
The guest cast includes Martin Shaw, Tara Fitzgerald, Sian Phillips and Kierston Wareing (who played Kirsty Branning on EastEnders).
A fourth adaptation, Strike: Lethal White is also now available to watch on iPlayer.
Number of seasons: 4
Episodes: 11
Average episode length: 60 minutes