'Four Lives': cast, trailer, episode guide, and everything about the BBC1 drama starring Sheridan Smith and Stephen Merchant
'Four Lives' follows the awful murders of evil serial British killer Stephen Port and how his victims' families fought for justice.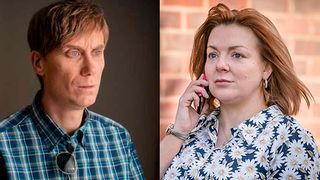 (Image credit: BBC)
Four Lives were taken in Barking, Essex, between June 2014 and September 2015, when serial killer Stephen Port drugged, raped and caused four innocent young men to die. Now the fight for justice by the families of Port's victims is being followed in the three-part BBC1 drama Four Lives. It tells the story of four victims of Stephen Port — Anthony Walgate, Gabriel Kovari, Daniel Whitworth and Jack Taylor — and how their families and friends have worked tirelessly to find out what happened to them.
Stephen Merchant, who's most recently starred in the BBC1 comedy The Outlaws, plays murderer Stephen Port, while Sheridan Smith stars plays Sarah Sak, the mother of Port's first victim Anthony Walgate.
The drama is written and produced by Jeff Pope and Neil McKay, the award-winning team behind previous factual dramas The Moorside and Appropriate Adult. The director is David Blair (Care, Reg).
Piers Wenger, Controller of BBC Drama, says: "The Stephen Port murders have shone a light not just on the life of one deeply disturbed individual but into the plight of the four innocent young gay men who fell foul of him.
"Jeff and Neil will go behind the headlines to tell the story from a fresh perspective considering the impact of these crimes rather than the crimes themselves and will explore the challenges the police faced in identifying the serial nature of the killings. We are thrilled with the cast which has been assembled to tell this story and look forward to bringing this difficult but very timely story to BBC1."
Here's everything you need to know about the three-part drama Four Lives on BBC1 in early January...
'Four Lives' release date
Four Lives began on BBC1 on Monday, Jan. 3 2022 at 9pm and runs for the next two nights consecutively at the same time.
The three-part drama is also available on BBCiPlayer now.
Due to an ongoing court case, the air date for Four Lives was delayed for legal reasons as it had finished filming back in early 2020. We will of course update with the drama's US and worldwide release date as soon as we hear.
Is there a 'Four Lives' trailer?
Yes the BBC has released a trailer for Four Lives, which gives a chilling look at Stephen Merchant in action, playing killer Stephen Port, plus Sheridan Smith as frantic mum Sarah Sak on the phone, hearing the dreadful news about her son Anthony. Take a look below...
What happens in BBC1's 'Four Lives'?
Four Lives is by Jeff Pope and Neil McKay, the award-winning team behind previous factual dramas The Moorside and Appropriate Adult. Previously called The Barking Murders but now renamed Four Lives, the three-parter aims to dig beneath the headlines to shed new light on this story by telling it from the point of view of the families of Stephen Port's victims, focusing on their fight to uncover the truth about what had happened to their lost sons and brothers in the face of a now widely-criticised police investigation.
"There are four different stories focusing on Stephen Port's four victims," explains Sheridan Smith who plays Sarah Sak, the mother of first victim Anthony Walgate. "The drama explores how these four deaths were never linked even though the victims were found in such close proximity to each other.
"The courtroom scenes at the end are where the families all meet, and Port [played by Stephen Merchant], is sat in the dock. That was the first time I'd filmed anything with Stephen Merchant as Port, but I'd seen a picture of him in character beforehand and I was shocked. He's very convincing."
Writer, Neil McKay, says: "Four young men with their entire future ahead of them lost their lives in a brutal and tragic way. This is a story not only of the consequences of that loss but also of the extraordinary courage and resilience shown by those who loved them as they sought truth and justice. It is a privilege to be able to tell it."
Jeff Pope, Executive Producer, ITV Studios, says: "I think this is an opportunity to say something about how we don't always have to accept what we are told by those in authority, and how determination, sheer bloody-mindedness and - above all else - love, will always triumph."
'Four Lives' cast — Stephen Merchant on playing serial killer Stephen Port
In Four Lives, Stephen Merchant will be a world away from his usual comedy roles, such as his recent hapless lawyer Greg in The Outlaws. This is now a serious drama based on harrowing and shocking true events. On joining the cast of Four Lives, Stephen says: "This is a story that can't be ignored - how four young lives were lost and their families' brave attempt to uncover what happened. This factual drama will shed light on their story, so it's a privilege to be a part of telling it with the brilliant combination of Jeff Pope, Neil McKay and the BBC."
Speaking of his role, Stephen admitted that this is the most challenging part he has ever played... "There's whole court scenes at the end of the drama in which Port talks about these murders in explicit detail and he's cross-examined. The more you're learning those lines, the more you keep re-living what exactly happened, so it is distressing. It's not like I'm sitting there at night feeling like I am him, but it is swirling around in your head. Playing Port is certainly the biggest challenge I've had as an actor.
"Port speaks differently to me, so I've had to work with a voice coach to try to scale back my quite distinct Bristol accent, and I've got some fake teeth. I've also shaved my head. So there was the acting challenge of it – then there was the challenge of doing the story justice and doing the families justice.
"I feel embarrassed and ashamed that I wasn't familiar with the story. There's a feeling that this, at the time, was a story that wasn't picked up and that four people died and it was very much the police to blame for overlooking that many deaths. It's so distressing. We're all fans of shows like Line of Duty, in which there are always one or two brilliant cops who crack the case, when the harsh reality is the best people aren't always on the job. The fact is, though, Port was to blame for what happened. No one else.
"This drama doesn't dwell on Port – the emotional heart of the drama is through the families rather than through him and trying to get under the skin of him too much. And you don't see any of the murders, or any of that more intimate stuff. He's more like this looming figure. But it's testament to the writing that we don't portray him as anything other than a human being. We're not in any way celebrating him but we're not trying to make him into a movie villain, either."
'Four Lives' cast — Sheridan Smith on playing Sarah Sak
In Four Lives Sheridan Smith portrays Sarah Sak, who is the mother of Port's first victim, fashion student, Anthony Walgate, killed in June 2014. Sarah was on holiday with her fiancee when she heard the devastating news and became highly suspicious that Anthony's death wasn't a simple case of drugs overdose as the Barking police insisted. Sarah became convinced Anthony had been murdered, especially when more dead young men started to be found in the same area. She was instrumental in the long battle to get justice for the families of Stephen Port's victims.
Sheridan Smith says of her Four Lives role: "I love playing real-life characters - especially an inspirational woman like Sarah Sak - but with it comes responsibility. Along with the other families, Sarah went through so much heartache and it would have been easy for her to just accept what she was being told by the police, but something inside made her keep fighting for her son."
The drama shows how Sarah was relentless in her fight, telling officers, 'There's something more to this', and just badgering them but coming up against a brick wall.
"Sarah was living in Hull [Anthony's hometown], so really cut off from London and the Barking police, who presumed Anthony's death was a drug overdose in the gay community – but she was convinced he'd been murdered. I spent days and days of filming just talking on the phone because that's the only way Sarah ever got to talk to the police."
Sheridan also met Sarah before taking on the role: "I always enjoy meeting the real people I'm playing and getting to know them [Sheridan played Julie Bushby in The Moorside and Charmian Biggs in Mrs Biggs]. I went to have tea with Sarah and her sister Kate at their house and spent quite a few hours there, talking about Anthony. Then they came onto the set and the actor playing Anthony was there. Sarah said it was so important that she saw him and the way he was portraying her son. She'd say: 'Oh, he's got his mannerisms.' That must have been so surreal for them."
During the festive holidays, Sheridan Smith will star in Hansel and Gretel: After Ever After on Sky. Then in 2022 she can be seen in the movie sequel The Railway Children Return alongside Jenny Agutter. She'll also soon be starring alongside her Four Lives co star Michael Jibson in ITV drama No Return about a nightmare family holiday in Turkey.
'Four Lives' cast — Jaime Winstone as Donna Taylor
Jaime Winstone (Five Daughters, Babs) plays Donna Taylor, one of the sisters of Jack Taylor who was Stephen Port's final victim in 2015. Donna and her sisters were motivated to find out what had really happened to younger brother Jack, a 25-year-old forklift truck driver and not an 'out' gay man. They refused to believe that he was a drug user who'd overdosed and set about investigating their brother's suspicious death after police seemed to lack interest in pursuing further investigation, It was their super-sleuthing that eventually led the police to arrest Port and him being eventually jailed for life.
'Four Lives' cast — who else is starring
Further casting for Four Lives includes Samuel Barnett (Beautiful People, Dirk Gently's Holistic Detective Agency) as Port's neighbour in Barking and one-time friend Ryan Edwards, Leanne Best as Sarah Sak's sister Kate, Michael Jibson as DC Slaymaker, Ben Cartwright as Detective Sgt O'Donnell and Daniel Ryan as victim Daniel Whitworth's father Adam Whitworth. Also look out for Rufus Jones as a friend of Gabriel Kovari, Ella Kenion and Kris Hitchen.
Playing Port's victims are Leo Flanagan as Daniel Whitworth, Jakub Svec as Gabriel Kovari and Tim Preston as Anthony Walgate. Robert Emms (Chernobyl) plays Daniel Whitworth's devastated partner Ricky Waumsley, while Port's final victim Jack Taylor is played by Time star Paddy Rowan (see pictured with Jamie Winstone above).
'Four Lives' episode guide
Episode One
Fashion student Anthony Walgate heads out to meet a man he'd hooked up with online. The 23-year-old sometimes sold himself for sex to help pay for student living, and the offer of £800 by a 'Joe Dean' was too good to pass up. He'd told his friends what he was doing, but when he failed to arrive back home they reported him missing to the police. Meanwhile, Anthony's body was found in Barking, outside the flat of loner chef Stephen Port who'd phoned the police to report it. It later turns out Port had lied to the police as he'd actually moved the body there himself, claiming Anthony had OD'd on drugs in his flat and he was scared he'd get the blame.
Port is questioned and charged with perjury plus obstruction of justice. Anthony's mum Sarah Sak is on holiday when she finally learns of her son's death, and is immediately suspicious. Something doesn't sit right and she comes to believe Anthony could have been murdered. Her police liaison officer Paul Slaymaker seems constantly dismissive of her enquiries and is clearly not at ease with Anthony's gay lifestyle. A distraught Sarah tries to cope with her grief and make sense of what happened in Barking, London, while living in the family's hometown in Hull.
Later, a young Slovakian refugee Gabriel Kovari ends up 'couch surfing' in Port's flat. He is later discovered by a dog walker in a local Barking church, also dead from an apparent overdose. His former landlord and friend John Pape is suspicious that something isn't right, as is a neighbour of Port's called Ryan Edwards who'd been told by Gabriel of Port's dark side when they met shortly before Gabriel's death. When Sarah Sak learns of Gabriel's death in Barking, in similar circumstances to Anthony she becomes angry with the police, convinced her son was murdered in the same way, and is exasperated that the police won't take her seriously or sort for her to get Anthony's body back up to Hull for burial.
Episode Two
Anguished mum Sarah Sak becomes ever more convinced that her son Anthony Walgate was murdered and after more heated calls with police liaison officer Paul Slaymaker eventually gets his body back to hold a funeral. Meanwhile, Port strikes again for a third time when he meets Daniel Whitworth and kills him with a drug overdose, leaving his body in the same spot in a church graveyard as previous victim Gabriel. In fact, the body is found by the same dog walker. Port has faked a suicide note left next to Daniel's body implicating him in the death of Gabriel. Daniel's long time partner Ricky Waumsley is devastated at the news, and is treated in a shambolic way by police who initially told him Daniel had hanged himself. Daniel's parents are perplexed too and aren't convinced by the suicide note, but their complaints and queries seem to be brushed off by the police. The 'open verdict' decision in the coroner's court doesn't sit well with them.
Port meanwhile is in court for his perjury over lying during the investigation into Anthony's death. Sarak Sak and her family are incensed that he's only given an eight-month sentence. Port is eventually released after four months, which means he's free to kill again, which he does when he meets Jack Taylor, who hooked up with Port online. Jack's family don't know that he's 'bi-curious'. Port is shown meeting Jack when he gets out of a taxi. Then the pair walk through Barking town centre in the middle of the night...
Episode Three
Jack Taylor's mother finds it odd that her son is missing for the usual family Sunday lunch, then the horror hits when police arrive at her door while she's on the phone to her daughter Donna and she's told Jack's body has been found in Barking. Jack's family, particularly his older sister Donna and Jenny, can't believe that he died of a drugs overdose and start their own investigations when the police dismiss it as another accidental death. The sisters insist on visiting Barking and looking at the CCTV footage to work out who Jack met and where the pair went. They're also surprised to learn that Jack was exploring bisexual/gay experiences as they'd thought he was straight.
Eventually someone from the police team recognises Stephen Port from the footage, and he is eventually questioned but denies murder. His killing spree is finally at an end as he is charged with Jack's murder as well as Anthony's, Daniel's and Gabriel's. The families of the victims meet for the first time and face Port in court as they hear the horrors of what he perpetrated on their loved ones. Although Port is given a full life sentence, it's felt that the failures of local police to investigate properly could have saved young lives, especially of Gabriel, Daniel and Jack. Outside the court, Sarah Sak and Donna Taylor read out emotional statements about the murders and what they believe was total police incompetence.
The grisly facts about 'Four Lives' evil killer Stephen Port
Stephen Port met his four victims via online gay and bisexual social networks and dating or hookup apps, such as Grindr and Sleepyboy, by enticing them to his home in Barking, Essex. Hours later, the four men all died after being administered huge drug overdoses by Port, who then dumped their bodies. The last three of the four murder victims were found in the graveyard of the church of St Margaret of Antioch in Barking, two found by the same dog walker.
Port had described himself of athletic build online yet was self-conscious about going bald. A chef, he'd once made a brief appearance on BBC cookery show Masterchef.
In 2015 Port was charged with four counts of murder and four of administering a poison, but at the Old Bailey on June 2016 prosecutors added six more counts of administering a poison, seven charges of rape, and four of sexual assault. He also faced four alternative charges of manslaughter. Port had denied all charges.
On 23 November 2016, Port was convicted of the assaults, rapes and murders of Anthony Walgate, 23, Gabriel Kovari, 22, Daniel Whitworth, 21, and Jack Taylor, 25, as well as the rapes of three other men he drugged, and ten counts of administering a substance with intent, and four sexual assaults.
Stephen Port was found guilty on all counts and sent to prison for life.
Get the What to Watch Newsletter
The latest updates, reviews and unmissable series to watch and more!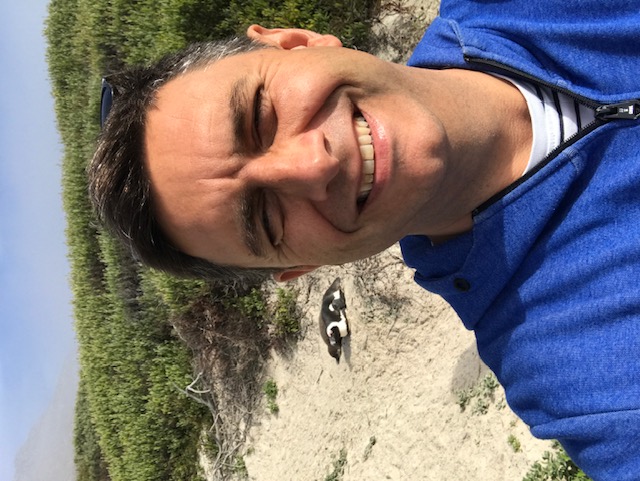 TV Content Director on TV Times, What's On TV and TV & Satellite Week
I'm a huge fan of television so I really have found the perfect job, as I've been writing about TV shows, films and interviewing major television, film and sports stars for over 25 years. I'm currently TV Content Director on What's On TV, TV Times, TV and Satellite Week magazines plus Whattowatch.com. I previously worked on Woman and Woman's Own in the 1990s. Outside of work I swim every morning, support Charlton Athletic football club and get nostalgic about TV shows Cagney & Lacey, I Claudius, Dallas and Tenko. I'm totally on top of everything good coming up too.