The Crown season 5 — trailer, release date, plot, cast, first looks and everything we know
The Crown season 5 sees Imelda Staunton ascend the throne as Britain's well-loved monarch in the hit Netflix royal saga.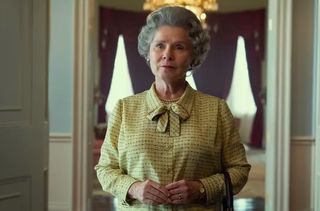 (Image credit: Netflix)
The Crown Season 5 is almost here and the show is making plenty of headlines as it heads into the 1990s!
Olivia Colman will be replaced by Imelda Staunton in the lead role and the rest of the cast will also be renewed as the show written by Peter Morgan begins its final incarnation.
"With the new decade in its stride, the Royal Family are presented with possibly their biggest challenge to date; as the public openly question their role in '90s Britain," teased a recent press release from Netflix.
Yet the new series has already attracted criticism from some quarters, with debate raging about the historical accuracy of events depicted.
Former Prime Minister John Major has been scathing in his condemnation of the first episode of the series, which shows Prince Charles (Dominic West) angling for the premier's backing in a scheme to replace the Queen on the throne.
Major described the storyline as a "fiction paraded as fact" and Dame Judi Dench has also spoken out against the show in an open letter in The Times.
"Sir John Major is not alone in his concerns that the latest series of The Crown will present an inaccurate and hurtful account of history," she wrote. "Indeed, the closer the drama comes to our present times, the more freely it seems willing to blur the lines between historical accuracy and crude sensationalism."
Here's everything you need to know about The Crown season 5...
The Crown season 5 release date
The Crown season 5 will launch worldwide on Netflix on Wednesday November 9 2022 as a key part of the giant streaming channel's Autumn TV schedule.
The minute-long clip has been cleverly put together in the style of the Queen's Christmas message (see below). As with the previous seasons, it's expected to be 10 episodes long. Take a look at Imelda's announcement of The Crown Season 5 release date below.
The sixth — and final — series began filming before the fifth series has been released, meaning there would not be such a long wait before we discover how the story ends.
Is there a trailer for The Crown season 5?
The Crown season 5 trailer is here:
How many episodes are there in The Crown season 5?
As will the previous four seasons, there will be 10 episodes in The Crown season 5, which begins in 1991 and ends in the Spring of 1997 with the election of Tony Blair.
The Crown season 5 plot - what happens?
While there's plenty of real-life drama for Peter Morgan to get his teeth into the death of Princess Diana in August 1997 will not feature in this year's fifth season.
It is expected to be one of the first moments of the sixth season and Elizabeth Debecki - who plays Diana - has been seen filming a scene where she's being pursued by the paparazzi.
Read on for episode synopses of The Crown season five...
Episode 1: Queen Victoria Syndrome
As the Prince and Princess of Wales depart on their 'second honeymoon' in an effort by Charles's team to convince the public that their marriage is back on track, the Queen and Prince Philip set sail from Portsmouth on the annual Western Isles tour aboard Britannia. But when the Sunday Times publishes a poll saying the public would favour the Queen to abdicate in favour of Prince Charles, John Major fears that a divided royal family will threaten national stability.
Episode 2: The Mountbatten Curse
After the death of her young daughter to cancer, Penny Knatchbull is encouraged by the Duke of Edinburgh to take up carriage driving as a way of coping with her grief. At the same time, Princess Diana is dealing with her own kind of grief - being trapped in a loveless marriage - and so when approached via an intermediary to cooperate with journalist, Andrew Morton, on a book exposing the truth about her marriage, she agrees. But knowing how explosive the book will be, Diana must have total deniability regarding any involvement.
Episode 3: Mou Mou
From his early childhood in Alexandria, through the building of his multi-million pound global empire, Mohamed Al Fayed had an unwavering fascination with the British Royal Family culminating in his purchase of the former home of the Duke and Duchess of Windsor in Paris. After extending an invitation to the Queen to visit the refurbished 'Villa Windsor', Mohamed is disappointed when the Lord Chamberlain comes in her place and takes back several of the items he has had lovingly restored. Still hoping to win the Queen's favour, he attends the Windsor Horse Show and has a fateful meeting with Princess Diana who he introduces, for the first time, to his eldest son – Dodi.
Episode 4: Annus Horribilis
In a speech celebrating her 40th year on the throne at the end of 1992, the Queen recounts that her year has been an 'Annus Horribilis', an accurate description for the year in which she saw three of her four children separate or divorce and Windsor Castle suffer a devastating fire. But her more private pain is the accusation by her sister that she is responsible for Margaret's lifetime of unhappiness by refusing to allow her to marry Peter Townsend.
Episode 5: The Way Ahead
Newly separated, Prince Charles has a new lease of life and really starts to prove himself worthy of the title King-in-waiting. However, when a recording of an intimate phone call between him and Camilla is leaked to the press, his reputation lies in tatters. But far from destroying him, it further motivates him to distance himself from the traditionalists of his mother's court and plough his own path as a modern, future King. He takes part in a controversial interview with Jonathan Dimbleby and sets up his own 'rival' court in St James's Palace leaving the rest of the royals with no choice but to sit up and take heed.
Episode 6: Ipatiev House
After the fall of communism and the collapse of the USSR, the new President of Russia, Boris Yeltsin, comes to Britain on an official visit. During his lunch at Buckingham Palace, the Queen brings up the uncomfortable topic of the slaughter of the Russian royal family in 1918 and the fact the location of their remains is still a great mystery. Yeltsin promises to locate their remains so the Queen's relatives can have a proper burial. But in uncovering what is believed to be the Romanovs' bones, scientists need the help of Prince Philip - one of the closest living relatives of the Tsar's family - in order to correctly identify the remains. This unearths a fascination in Philip to find out more about his Russian heritage and with the help of Penny Romsey, he uncovers an unpalatable truth about how the Romanovs met their demise.
Episode 7: No Woman's Land
Newly separated and with Prince William now gone to Eton, Diana feels lonely and stuck in no man's land between marriage and divorce. Increasingly paranoid that Prince Charles's team is briefing against her, she is susceptible to the manoeuvres of BBC journalist, Martin Bashir, who wants to land an interview with the Princess for the Panorama programme. Having recently met and fallen for a Pakistani heart surgeon, Hasnat Khan, Diana starts to wonder if by doing the interview, she'll have a newfound freedom she longs for.
Episode 8: Gunpowder
An internecine conflict at the heart of the BBC between its Chairman and Director General provides the modernising DG, John Birt, with the ammunition he needs to sign off on Bashir's Panorama interview with Princess Diana. With Prince William settling in at Eton, he and the Queen start to have regular 'teas' together and the Queen realises William is concerned about his mother. But neither of them is prepared for what comes out in Diana's explosive Panorama interview.
Episode 9: COUPLE 31
As a consequence of the Panorama interview, the Queen writes to both Prince Charles and Princess Diana requesting that they divorce as swiftly as possible. The ensuing divorce process becomes quite heated and so the Queen asks the Prime Minister, John Major, to act as an intermediary between the two warring parties. But when Prince Charles employs a young press advisor (Mark Bolland) to help Camilla whose life has become a living hell as a result of Diana's interview, things turn a corner. When the divorce papers are signed, Charles pays Diana a visit where they dissect what went wrong in the marriage but things inevitably turn sour with both parties left in a stalemate once more.
Episode 10: Decommissioned
In the run up to the general election of 1997, New Labour - under the leadership of Tony Blair - are way ahead in the polls. But Blair's modernising ideas include getting rid of the Royal Yacht, Britannia - a vessel very close to the Queen's heart. When Blair wins with a landslide, it becomes clear Britannia is to be decommissioned which devastates the Queen but Charles sees an opportunity to align himself with the new PM and start to forge a future with Camilla by his side. What none of them sees is the threat hurtling towards them all when Diana accepts Mohamed Al Fayed's offer to join him and his family on a summer holiday in St Tropez.
The Crown season 5 cast — who plays who
The full cast of the new series is as follows...
* Imelda Staunton as Queen Elizabeth II
* Jonathan Pryce as Prince Philip, Duke of Edinburgh
* Lesley Manville as Princess Margaret, Countess of Snowdon
* Jonny Lee Miller as Prime Minister John Major MP
* Dominic West as Charles, Prince of Wales
* Elizabeth Debicki as Diana, Princess of Wales
* Andrew Havill as Robert Fellowes
* Marcia Warren as Queen Elizabeth The Queen Mother
* Olivia Williams as Camilla Parker Bowles
* Claudia Harrison as Anne, Princess Royal
* Flora Montgomery as Norma Major
* James Murray as Prince Andrew, Duke of York
* Emma Laird Craig as Sarah, Duchess of York
* Sam Woolf as Prince Edward
* Senan West as Prince William of Wales
* Khalid Abdalla as Dodi Fayed
* Salim Daw as Mohamed Al-Fayed
* Amir El-Masry as young Mohamed Al-Fayed
* Chayma Abdelkarimi as Samira Khashoggi
* Bertie Carvel as Tony Blair MP
* Lydia Leonard as Cherie Blair
* Prasanna Puwanarajah as Martin Bashir
* Timothy Dalton as Group Captain Peter Townsend
* Humayun Saeed as Dr Hasnat Khan
* Philippine Leroy-Beaulieu as Monique Ritz
Imelda Staunton will play the Queen in The Crown season 5
After Claire Foy and then Olivia Colman, Imelda Staunton (Harry Potter and the Order of the Phoenix) will take on The Crown's leading role in the fifth season and said that as a fan of the show, she was delighted to accept the part.
Imelda Staunton revealed that she admired her predecessor's work, but believed playing a more recent version of the monarch would come with challenges.
"I think my sort of extra challenge, as if I needed it, is that I'm now doing the Queen that we're a little more familiar with," she said. "With Claire Foy, it was almost history and now I'm playing one that people could say 'she doesn't do that,' 'she's not like that,' and that's my personal bête noire."
Netflix also recently released the first image of Staunton as the British monarch, with the show's official Twitter account saying: "An early glimpse of our new Queen Elizabeth II, Imelda Staunton."
Lesley Manville will play Princess Margaret
Vanessa Kirby and Helena Bonham Carter won rave reviews for their portrayal of the Queen's sister in Seasons 1-4 and now Oscar-nominated star Lesley Manville (Magpie Murders, Mum, The Phantom Thread) will take on the role.
"There was never any doubt that I would say 'yes," reveals Manville. "When they said 'Margaret,' I hadn't really thought about it. Then I thought, 'yes Margaret!' That's fabulous because she was so avant-garde. So naughty, delightful, and funny. What a wonderful woman to play."
Jonathan Pryce will play Prince Philip
Jonathan Pryce takes up the baton after Matt Smith and Tobias Menzies wowed fans with their performances as the late Duke of Edinburgh. Pryce previously starred in another of Netflix's hit historical vehicles The Two Popes, alongside Anthony Hopkins.
Elizabeth Debicki will play Princess Diana
The Australian star — who viewers might remember from The Night Manager — will be taking over from Emma Corrin, who stole the show with a breakout performance as Diana Spencer in the fourth series, yet producers have hinted that Corrin could return in flashback scenes.
The fourth series was dominated by Diana's crumbling marriage to Charles and the Princess is likely to be the center of the drama in the forthcoming fifth series, with her infamous 1995 interview with Martin Bashir set to be recreated.
The iconic chat, in which Diana famously said "there were three of us in this marriage, so it was a bit crowded," has seen new controversy recently, with an investigation into how the interview was arranged.
"I'd say our version of that famous line is as close as possible to the original," says Elizabeth. "It's a very profound sentence that she uttered, it is laden with so much meaning. It's very interesting doing any kind of recreation of these things, because people bring their memories to it when they hear it again. It's a fascinating thing as an actor, to be aware of that process happening. Let's just say I listened to it a lot. I couldn't even tell you how many times!"
Dominic West will play Prince Charles
The British star of The Wire, Pride and Appropriate Adult will take over from Josh O'Connor, who starred in series three and four, as heir to the throne.
Olivia Williams will play Camilla Parker Bowles
The star of The Nevers will be replacing Emereld Fennell as Prince Charles's girlfriend.
"I think what's very informative is that all the pictures of Camilla from that period are pictures where she doesn't know she's being photographed, or she knows that she is being pursued, so the look on her face is of someone who is being pursued," says Olivia.
"There were lots of awful things said about her so she's always looking bad-tempered – well wouldn't you if the person who took the photograph was hiding in a bush on your property, taking a photograph when you've just got back from mucking out the horses, and complaining that your clothes are shabby? Only having picture references of a pursued and harried woman was sad, but it was part of the story."
Jonny Lee Miller will play John Major
The Trainspotting star will take on the role of John Major, who was Prime Minister of Great Britain from 1990 until 1997. He won a general election in 1992, but his Conservative government attracted criticism for its role in "Black Wednesday" when a collapse in the pound sterling forced Britain to withdraw from the European exchange rate mechanism. The incident could well be featured in the fifth series.
Claudia Harrison will play Princess Anne
The fifth season is expected to cover Princess Anne's wedding to Timothy Laurence, a commander in the Royal Navy, whom Anne met while he was serving on the Royal Yacht Britannia. The couple married at Crathie Kirk near Balmoral Castle in Scotland, on 12 December 1992.
Khalid Abdalla will play Dodi Al-Fayed
In The Crown Season 5, Khalid Abdalla to play Dodi Al-Fayed, the romantic and last partner of Princess Diana, who died along with Diana in the 1997 Paris car crash. The drama will give viewers an insight into their romance before the fatal accident.
Khalid Abdalla, is best known for his roles in the Amazon Prime series Hanna and the 2007 movie The Kite Runner.
Will there be a sixth season of The Crown?
Fans were shocked when Netflix confirmed The Crown Season 5 would be the show's final outing back in 2020, but luckily that decision was reversed and we will get to see The Crown season 6 in 2023.
"As we started to discuss the storylines for series five, it soon became clear that in order to do justice to the richness and complexity of the story we should go back to the original plan and do six seasons," said Morgan in a statement from Netflix.
But anyone expecting recent real-life episodes, such as Prince Harry's decision to move to America with his wife Meghan, are set to be disappointed: "To be clear, series six will not bring us any closer to present-day — it will simply enable us to cover the same period in greater detail," he added.
Get the What to Watch Newsletter
The latest updates, reviews and unmissable series to watch and more!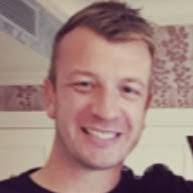 Feature writer for TV Times, What's On TV, TV & Satellite Week and whattowatch.com
Sean has been writing about all things telly for over 10 years and in that time he's been lucky enough to interview stars like Ian McKellen, Tom Hardy and Kate Winslet. His favourite shows are The Great British Bake-Off, People Just Do Nothing and Succession and in his spare time he enjoys drinking tea, doing crosswords and watching football.