Bertie Carvel: Simon is 'trying to take the wheel' as Doctor Foster returns (VIDEO)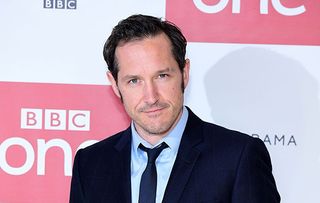 (Image credit: PA Images)
His character divided the nation but Bertie Carvel says Simon is working hard to present himself well in series two. Has he REALLY changed?
With less than two weeks until Doctor Foster series two hits the screens, What's On TV caught up with on-screen bad boy Bertie Carvel, to get the scoop on what's to come.
The first series ended explosively with Simon's affair being exposed and his and Gemma's (Suranne Jones) (opens in new tab) marriage ending in a bitter divorce.
On this series, Bertie explained, '[Simon] has more of an agenda. He has gone away, started a new life, put himself back together, well or badly, time will tell..."
Bertie added: "He is trying to take the wheel."
In episode one of series 2, we can expect to see Simon 'working hard to present himself again' says Bertie. "He is kind of manicured metaphorically."
But will it be enough to sway the hardcore viewers loyal to Gemma? Who knows...
Read More...
FIRST LOOK: Suranne Jones features in blood-dripping Doctor Foster picture
Series two of Doctor Foster is 'a separate story' says its star Suranne Jones
Revealed! What to expect in Doctor Foster series 2
Jodie Comer teases Doctor Foster Series 2: 'Viewers will see things from Kate's perspective' (VIDEO)
Doctor Foster returns! Suranne Jones: 'If Gemma had therapy we wouldn't have series 2' (VIDEO)'
Suranne Jones: 'Doctor Foster 2 is like a contemporary Western. It's two people at war'
Doctor Foster's Suranne Jones: Becoming a mum made me realise the 'enormity' of a marriage falling apart (VIDEO)
One thing for sure is that viewers will be left to make up their own minds.
Bertie explained: "This show is a bit like the moral equivalent of a hand-held camera. You know it is not a neat tracking shot that tells you where to look. There is a sense that you might catch things out of the corner of your eye. That is what I like about being in it."
The second series is very much focused around how two people who have a child together interact after their marriage has fallen apart.
Bertie Carvel alongside his on-screen ex-wife and son Suranne Jones and Tom Taylor
Bertie described Simon's relationship with on-screen son Tom, played by Tom Taylor, as 'hugely valuable'.
He said: "He [Simon] loves Tom very deeply and fully. I think one of the key narrative themes of the show is 'what is it like two years after that happens to your family and what happens next'?"
"How does someone like Simon continue to be a parent?"
We will just have to tune in to see if Simon and Gemma pull it off!
Doctor Foster series 2 screens on BBC1 at 9pm on 5 September
Interview by Caren Clark
Get the latest updates, reviews and unmissable series to watch and more!
Thank you for signing up to Whattowatch. You will receive a verification email shortly.
There was a problem. Please refresh the page and try again.