Doctor Foster star Bertie Carvel: 'Simon isn't totally evil!'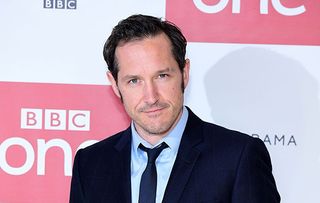 (Image credit: PA Images)
Doctor Foster star Bertie Carvel has said he hopes viewers will grow to love Gemma's nasty ex Simon in the hit BBC1 drama
Doctor Foster star Bertie Carvel has said he hopes viewers will grow to love Gemma's nasty ex Simon in the hit BBC1 drama.
The 40-year-old actor, who appears opposite Suranne Jones in the hugely popular series, told TV Times that Simon may not be as evil as fans think.
"Maybe you're going to love him by the end – I live in hope," said Doctor Foster's Bertie Carvel.
Right now, it seems unlikely we will start sympathising with the sly property developer any time soon, as his devious behaviour has reached alarming new levels in the second series of the psychological thriller. So, surely Bertie must know he's playing the villain?
"It's hard to watch and not admit to playing a bad guy. Most people say, 'What a *******?!' but lots of people also tell me they can see where he's coming from because even when he's being cunning or cruel, there's some humanity there. I don't know if I want him to be liked, but then I don't think he likes himself and he is slightly misguided. He also can't contain his own frustrations and disappointments.
"The first series was very much seen from Gemma's perspective, but now Simon has his feet firmly planted more and has worked hard to show himself in a certain way, but that quickly breaks down and it leads to some really dark places. The idea of what the comeuppance will be for Simon is absolutely a driver this time. I can't believe he is irredeemable though and the theme of forgiveness is very powerful in the second series."
Bertie enjoys working with his co-star Suranne Jones, who plays Gemma, but he said they don't get too many chances to share a laugh during takes.
"We do have fun and I have been planking [muscle-strengthening exercise] with her! But there's not much messing about because we both take our work seriously and Suranne is very focused and works extremely hard. With parts like these you need to be on top of the script. Tom, who plays our son, is good at messing around though and he still manages to be brilliant!"
Doctor Foster continues on Tuesday on BBC1 at 9.00pm
Get the latest updates, reviews and unmissable series to watch and more!
Thank you for signing up to Whattowatch. You will receive a verification email shortly.
There was a problem. Please refresh the page and try again.