Sally Morrison: 'The Elizabeth Taylor I knew...'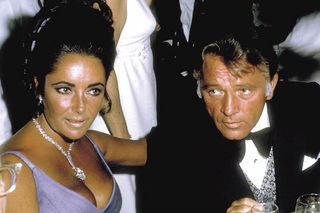 (Image credit: HA/LFI)
Elizabeth Taylor's friend and former publicist Sally Morrison talks to TV Times magazine about the unique relationship the star had with her jewellery... Why do you think Elizabeth Taylor had such a strong love of jewellery? "Some people have a passion for French furniture or stamps, but for Elizabeth, it was jewellery. But her love wasn't confined to just expensive pieces. She would get just as excited about buying some crazy earrings on the streets of Soho as her extravagant items!" What was it about her jewellery that meant so much to her? "I think for Elizabeth, jewellery often represented a story; a moment in her life, a trip, or a memory of a relationship, and her jewellery box was like a quilt of her emotional and personal life." Did you go to the auction which raised over $135m on her jewellery sales alone? "Yes. I went to the auction because for me, it represented the end of an era. There was an extraordinary electricity and sense of expectation in the air. For me, going there was about confronting the fact that she was gone now. But it was sad to see her pieces, that I'd previously associated with a very particular intimate domestic context, now in a public salesroom." Did Elizabeth ever give you any extravagant gifts? "She gave me a number of things over time, including a beautiful Tiffany gold bangle and a number of pairs of earrings. She was very generous, and was also good at giving presents. She would give people things that they would love but that they would never have bought for themselves." Auction of a Lifetime is on Wednesday April 18 at 9pm on Channel 4.
Get the latest updates, reviews and unmissable series to watch and more!
Thank you for signing up to Whattowatch. You will receive a verification email shortly.
There was a problem. Please refresh the page and try again.