Escape from Planet Earth | Film review - Sprinkling of good gags perk up breezy animated sci-fi romp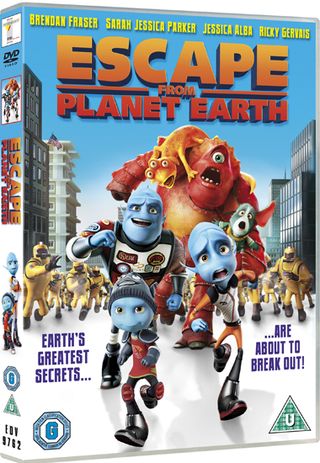 The aliens are the goodies and the earthlings the baddies in breezy animated sci-fi romp Escape from Planet Earth, which sees a nerdy mission-control desk jockey from Planet Baab striving to rescue his bigheaded astronaut brother from peril on the 'Dark Planet' - that's Earth to you and me.
Star Trek's William Shatner provides another spot of role reversal by voicing the villain, an American general who has been locking up extraterrestrials at secret airbase Area 51 for decades to steal their technology (did you imagine humans came up with mobile phones and the internet all on their own?).
The animation is hardly out of this world, but a script polish from Stephen Fry and others means that there is a sprinkling of good gags to accompany the siblings' adventures. Amid a voice cast headed by Rob Corddry, Brendan Fraser, Sarah Jessica Parker and Jessica Alba, listen out for Ricky Gervais as a talking computer.
Certificate U. Runtime 84 mins. Director Cal Brunker.
Released on Blu-ray & DVD by Entertainment in Video.
https://www.youtube.com/watch?v=Q1NhAUsyslk
Get the latest updates, reviews and unmissable series to watch and more!
Thank you for signing up to Whattowatch. You will receive a verification email shortly.
There was a problem. Please refresh the page and try again.