The Physician | Film review - A sweeping historical epic with a chilling modern resonance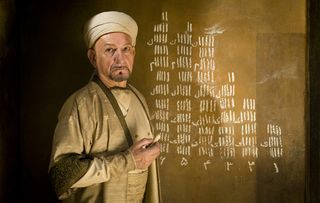 (Image credit: © Arrow Films)
Based on Noah Gordon's bestselling book, Philipp Stölzl's sweeping historical epic set in 11th-century Europe and Persia has a page-turning drive.
Tenacious young orphan Rob Cole (Tom Payne) travels from benighted 11th-century England to cosmopolitan Isfahan in Persia to learn the art of healing at the feet of the great Ibn Sina in sweeping historical epic The Physician, based on the bestselling 1986 book by Noah Gordon.
This is a German production with a multi-national cast speaking in English. That can often be a recipe for Euro-pudding stodge, yet Philipp Stölzl's film hangs together remarkably well thanks to the cast's spirited performances, with compelling turns from Stellan Skarsgård as the cranky travelling barber who becomes Rob's first mentor; Emma Rigby as his forbidden love, a Jewish aristocrat's bride; Olivier Martinez as the haughty Persian Shah; and Ben Kingsley, radiating wisdom as the legendary philosopher and physician Ibn Sina, who is better known in the West by the Latin version of his name, Avicenna.
The fact that Rob's life is so crowded with perilous incident gives the film a page-turning drive – he survives sandstorms, skirmishes and the plague, not to mention the self-circumcision he performs so that he can pass as a Jew. In the story's medieval world, however, the biggest threat of all is religious intolerance – whether from Christians, Muslims or Jews – which at times gives the film a chilling modern resonance.
Certificate 15. Runtime 148 mins. Director Philipp Stölzl
The Physician is showing on Sky Cinema Premiere and is available on Blu-ray & DVD from Arrow Films.
https://www.youtube.com/watch?v=IOj-Pn5WJkw
Get the latest updates, reviews and unmissable series to watch and more!
Thank you for signing up to Whattowatch. You will receive a verification email shortly.
There was a problem. Please refresh the page and try again.