Dame Eileen Atkins: 'I knew from the age of 12 I wanted to be an actress' (VIDEO)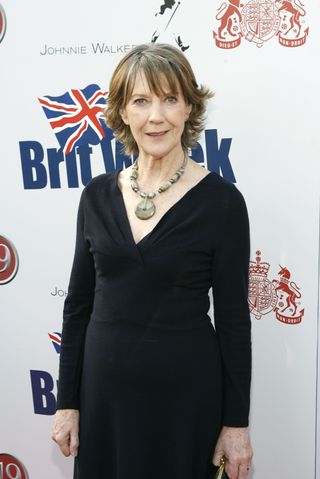 (Image credit: AP/Press Association Images)
Acclaimed actress Dame Eileen Atkins has reflected on her remarkable six-decade career, the legends she has shared the stage and screen with and the moment she knew she acting would be her life.
What's on TV asked Dame Eileen if she wanted to be an actess from a young age. She responded: "Twelve." "]
"I trained to be a dancer until then, then a school teacher, I always think saved my life, he gave me the part of Alice in Alice in Wonderland at school and just immediately told me I should act... As soon as I did it, I thought 'This is it! I don't want to dance any more, stop the dancing, this is it, this is it!' It was wonderful – and it's been wonderful ever since."
Early in her career Dame Eileen acted opposite Laurence Oliver, Alec Guinness and Judi Dench, all of whom had a profound effect on her career.
She said: "The first great name I worked with was Laurence Olivier. [Nerves] did come upon in me in the first rehearsal, but he wonderfully made sure he was one of us so early, you could josh with him and have fun with him, he showed you very clearly he was just an actor with you – I lost it very quickly.
"Very soon after that I worked with Alec Guinness, I worked with him a lot. The great actors make it very clear early on that you must relax with them because they know that unless you do you won't act properly, you won't have the correct relationships."
Her advice for young actors? "Yes [go to drama school]. Not because you learn all that much from drama school but, especially if you don't come from a theatrical family, at least you get exposure if you go to a drama school. I usually say to them go to drama school for a year..."
Dame Eilleen continues to appear in Doc Martin on ITV on Monday nights. Watch Dame Eileen talk about her one woman Ellen Terry show and much more, above.
Get the latest updates, reviews and unmissable series to watch and more!
Thank you for signing up to Whattowatch. You will receive a verification email shortly.
There was a problem. Please refresh the page and try again.