She's Funny That Way | DVD review - Poots' kooky charisma and Wilson's aw-shucks charm light up screwball comedy throwback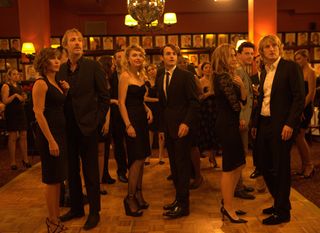 This deliciously silly, unashamedly old-fashioned comedy from veteran director Peter Bogdanovich (The Last Picture Show, Paper Moon) may be set in a more-or-less contemporary New York, but its story and style hark back to Hollywood screwball comedies of the 30s and 40s. Most of its characters would fit in quite well in that era, too.
Owen Wilson is a philandering theatre director who finds himself in a jam when the call girl (Imogen Poots) with whom he recently enjoyed an assignation wins a role opposite his wife (Kathryn Hahn) in the new Broadway play he is directing. Throw in Jennifer Aniston's ferociously sour therapist and Rhys Ifans' randy Welsh actor, plus a love-struck young playwright, a besotted elderly judge and a dogged veteran gumshoe, and you have the ingredients for a ridiculously farcical imbroglio.
The film doesn't fizz with the manic energy of the best screwball films, but Wilson's trademark aw-shucks charm stops his character turning into a sleazebag and Poots has bags of kooky charisma to go along with her character's Brooklyn honk of a voice.
Certificate 12. Runtime 92 mins. Director Peter Bogdanovich.
She's Funny That Way is released on DVD on Monday 10 August by Lionsgate UK
http://youtube.com/v/h7kLUOjKAqE
Get the latest updates, reviews and unmissable series to watch and more!
Thank you for signing up to Whattowatch. You will receive a verification email shortly.
There was a problem. Please refresh the page and try again.