Doctor Who movie 'in eight years'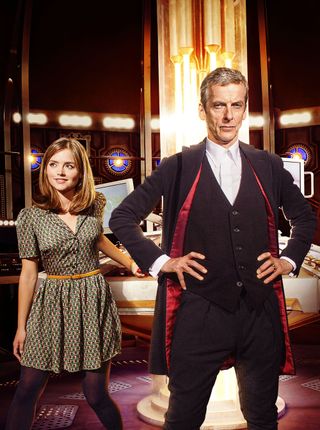 (Image credit: BBC/Ray Burmiston)
There seems to a spate of TV shows being made into films with Jennifer Saunders penning a big-screen version of Absolutely Fabulous and the soon-to-be-released Spooks: The Greater Good – a movie of the BBC spy drama. Now it's been revealed that there are plans for a Doctor Who film. But don't get too excited because you've got a long wait. The earliest that it will hit cinemas is 2023!
The revelation has been widely reported among newspapers after emails between Sony and the BBC's head of drama Danny Cohen were leaked and published on WikiLeaks.
According to the emails, producers of the BBC1 drama are keen to give the Doctor a big-screen outing but are uncomfortable about being pushed to do one soon.
The Independent newspaper quotes an email to Sony Pictures Entertainment chief executive Michael Lynton, president of international production Andrea Wong said: "Just spoke to Danny Cohen re Dr Who.
"He said that while there has been tremendous interest (and pressure from BBCWW [BBC Worldwide]) to do a Dr Who film, the show runners feel very clear that they don't want to do one at this moment.
"That said, over the course of the coming months, the show running team is coming up with an 8 year timeline for the brand – laying out all that will happen with it. He says that a film will certainly be a part of that timeline. So the answer is that a film won't happen in the next year to 18 months, but it is expected that it will happen after that within the 8 year horizon."
If the film does happen, it won't be the first time that the Doctor has appeared on the big screen. In the 1960s, when William Hartnell was starring at the first Doctor in the TV series, two films about the Time Lord were made – Doctor Who and the Daleks (1965) and Daleks – Invasion Earth: 2150AD (1966) – but featured veteran film actor Peter Cushing in the title role.
http://www.youtube.com/watch?v=SSEVh-gpEYY
Get the latest updates, reviews and unmissable series to watch and more!
Thank you for signing up to Whattowatch. You will receive a verification email shortly.
There was a problem. Please refresh the page and try again.