Bill Oddie's plea: 'Go naked' to enjoy nature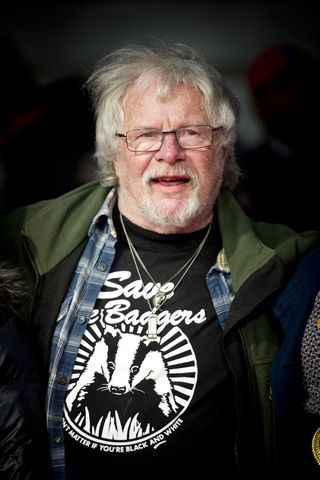 (Image credit: Empics Entertainment)
Former Springwatch presenter Bill Oddie has recently revealed he has had two hearing aids fitted as he realised he was going deaf when he could no longer here birds tweeting when he was out twitching.
He said: "I fear so many people wear earphones for their phones and music players that increasingly they miss out on everyday joys like birdsong.
"My plea to people would be to 'go naked' occasionally - take off those earpieces so you hear nature and, of course, birdsong. You may not realise how precious it is until it's gone."
Bill also confessed he still misses working on Springwatch, but watching the show now brings him happy memories.
The 72-year-old naturalist suffered crippling depression which saw him admitted to a psychiatric hospital in 2009, after he was dropped from the BBC show on which he had worked since its launch in 2005. He was finally diagnosed as suffering from bipolar disorder, a condition where depressive periods alternate with manic activity. With effective medication, lithium and anti-depressants, Bill has not been unwell since then.
But Bill does admit to a lingering sadness that his days on Springwatch were cut short and today rarely watches the programme.
He said: "I very much miss it. But when I do see it, it brings back many happy memories and I like to think I contributed to its success.
"It's still so well loved and helps encourage people to enjoy the natural world."
Springwatch is expected back on BBC2 at the end of May.
Get the latest updates, reviews and unmissable series to watch and more!
Thank you for signing up to Whattowatch. You will receive a verification email shortly.
There was a problem. Please refresh the page and try again.