Chris O'Dowd: IT Crowd cast have not aged well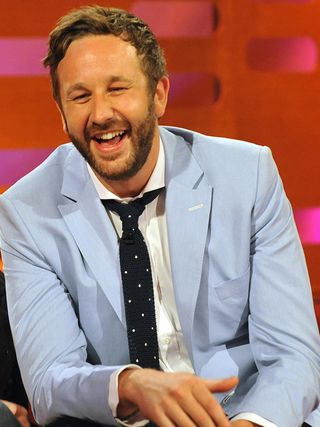 Actor Chris O'Dowd has said that while he enjoyed being reunited with the IT Crowd cast for the forthcoming one-off special episode, the years have not been kind to some of his co-stars.
The Irish actor recently returned to the role of IT geek Roy for the hour-long episode, which will be screened on Channel 4 later this year.
And he admitted they had 'high hopes' for the show, adding: "It felt like we'd never been away."
However Chris - whose new show Family Tree debuts on BBC Two on July 16 - jokingly suggested that his co-stars were not looking quite as good as they once did.
"Everybody's aged pretty badly frankly, especially Richard Ayoade," the actor said.
"He's pretty bald now and he had quite a distinctive haircut so it looks odd. But still sexy because he's got the sexy voice."
Chris added that it didn't take him long to get back into character. "It's just bad posture really and a mistrust of people, and I've been developing both over the last few years so that helped," he pointed out.
However he added that the forthcoming IT Crowd episode could be the last one ever.
"It was lovely to say hello to the characters again - but also to say goodbye to them," he admitted.
"I think we've probably done it now and I'd be surprised if we did any more."
Get the What to Watch Newsletter
The latest updates, reviews and unmissable series to watch and more!