Couch Potato Pickings | 10 reasons why My Name is Khan is like Forrest Gump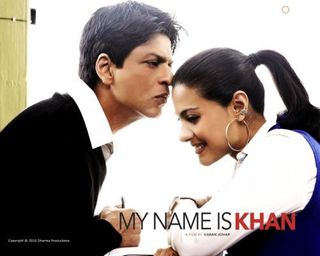 A Bollywood Forrest Gump. This was a label applied to Indian movie My Name is Khan following its international release earlier this year.
It's the story of Rizvan Khan - a Muslim man with Asperger's who lives happily in the US with his Hindu wife (Kajol) and her son. However, everything changes after 9/11. When the Khans experience fear-fuelled prejudice first hand, Rizvan sets out on an odyssey to meet the US president to tell him that his name is Khan and he is not a terrorist.
I loved this movie starring Bollywood sensation Shahrukh Khan. Thought-provoking, entertaining, funny, cute and deeply moving, it's definitely worth a watch. It is however a rather sweeping generalisation to refer to it as a Bollywood Forrest Gump since it's not a typical Bollywood movie nor is it a replica of the award-winning Tom Hanks movie.
It's fun to note the similarities though. So here they are:
1. My name is... http://youtube.com/v/JdsMqRaz2WY 2. Disability
Khan has Asperger's. Gump has a low IQ.
3. Strong mother figure http://youtube.com/v/R_M9WrTC_qM 4. Narration
Both Khan and Gump narrate their epic life stories.
5. True love
http://www.youtube.com/watch?v=ZQf1NtwGpMw&fs=1
http://youtube.com/v/cFTbYHeC6Sc 6. Both live through key moments in American history.
7. Both experience personal tragedy.
8. Both characters embark on a road trip across the States.
http://www.youtube.com/watch?v=AN8kAjbuCIA&fs=1
9. Both Khan and Gump become media sensations.
10. Both characters meet the president.
My Name is Khan is currently available on demand on Sky Box Office
Get the What to Watch Newsletter
The latest updates, reviews and unmissable series to watch and more!