Film review | Carrie (2013) | Stephen King's horror classic gets a gleefully ghoulish update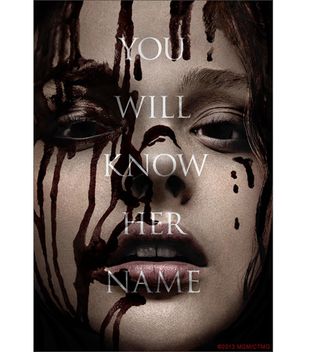 THE STORY Chloe Grace Moretz (she of Kick Ass fame) takes on the role of lonely outcast Carrie White who, suffering constant humiliation and emotional abuse, exacts terrible revenge on her high school and her religious zealot mother (Julianne Moore) when she discovers she has telekinetic powers.
THE LOWDOWN For this contemporary update of Stephen King's 1974 novel, director Kimberly Peirce (best known for 1999's Oscar-winning gender-swap drama Boys Don't Cry) and screenwriter Roberto Aguirre-Sacasa (who penned and produced episodes of the LGBT-friendly high-school musical Glee) have fused much of King's original text with Brian De Palma and Lawrence D Cohen's 1976 adaptation. But rather than put a fresh new spin on King's story, the film-makers have ended up creating a carbon copy of that film – just updated for a new audience.
All of King's principal protagonists are here: the remorseful Sue Snell (Gabriella Wilde), who convinces her nice jock boyfriend Tommy Ross (Ansell Elgort) to take Carrie to the prom; kindly gym teacher Ms Desjardin (Judy Greer); and vengeful Chris Hargensen (Portia Doubleday), who enlists her bad boy beau Billy Nolan (Alex Russell) into helping her dump a bucket of pigs blood on Carrie during prom night.
As the drama unfolds, you're constantly reminded of De Palma's film as all the classic scenes are replicated here. As such, you find yourself just hanging out for when Carrie finally unleashes her telekinetic terror in a blaze of pyrotechnics that turns her prom into a disco bloodbath inferno. Waving her arms about, Moretz's Carrie conducts the death and destruction like a possessed stage magician, and it's in these scenes where the film excels.
Moretz does her best with her socially awkward character who just wants to be normal, but she certainly can't hide her natural beauty just by slouching her shoulders. And while Moretz tries her darnest not to imitate Sissy Spacek's Carrie, Julianne Moore's self-harming Margaret just screams Piper Laurie. Nevertheless, it's all tremendously OTT, if highly reminiscent, fun to watch.
This Carrie may have missed out on capturing the true terror lurking in King's original novel, but as a contemporary retelling of De Palma's 1976 classic its gleefully ghoulish and thanks to the film's teen angst melodramatics and Moore's hysterical turn, it might just be a camp classic in the making. Hopefully it doesn't suffer the same fate as the musical version (yes, there really was one) or the forgettable 2002 TV film.
Out in UK cinemas 29 November 2013
Like Carrie on Facebook https://www.facebook.com/KnowHerName
Follow Sony Pictures on Twitter https://twitter.com/SonyPicturesUK
THE TRAILER http://youtube.com/v/4RmF5krH3-s
Get the latest updates, reviews and unmissable series to watch and more!
Thank you for signing up to Whattowatch. You will receive a verification email shortly.
There was a problem. Please refresh the page and try again.