Lee Evans announces his retirement from comedy and public life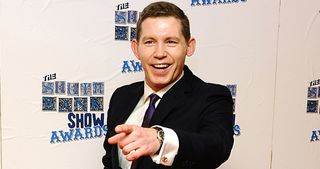 (Image credit: PA Wire/Press Association Images)
Comedian Lee Evans has revealed that he intends to retire from comedy at the end of his current UK tour.
Lee Evans made the announcement during his interview on The Jonathan Ross Show, which will screen on ITV on Saturday, November 22.
Speaking to host Jonathan about whether he has a 'game plan' following his current Monsters tour, Lee said: "This is it. Finished… It's the end."
A shocked Jonathan replied: "I wouldn't have asked if I knew that was the answer. You're not going to tour any more?"
"No," Lee responded, "I'm not doing anything. This is it. Yeah, finished."
Speaking further about his decision, Lee talked about the death of his manager Addison Cresswell, who also managed Jonathan: "Well my manager died last year… To be fair, I've been working... I started off cleaning toilets when I was a kid and I've had loads of jobs and I just kept working and working and working and my dad always said to us 'You've got to work', so I've just continuously worked, done comedy, toured, but I've ignored, I think for far too long, my missus and I want to spend a lot more time with her."
Lee said of Addison: "He was a great bloke. I mean he was completely... anyone who knows him always says the same thing 'he's mental your manager!' I mean I told you that story… I was flying, I was in Hollywood, I was making films, I was doing stand up at The Improv and Addison flew in and we both flew out… He just ruined my whole career in Los Angeles!" he joked.
Jonathan mentions some of the other comedy performers that Addison managed, including Michael McIntyre and Alan Carr: "I always got the feeling that the two guys he [Addison] was closest to was you and Jack Dee because he'd known you all along and I thought you in particular, you had a relationship which was - even though you were essentially the same age - it was a bit like a father and son relationship…"
Lee agreed: "If you meet me in the street, I'm very polite, I'm very well mannered and I'm not very strong as a person, I can't push myself. I'm not an ambitious person, the reason I'm sat here today is because I'm sat here… I've arrived here, I haven't asked you to come on the show, people asked me to do a film, I didn't want to get a film, they asked me to do an arena, I didn't want to do an arena and I've just ended up here."
Visibly choked, Lee finished: "All I've ever done is work and Addison used to put his arm around me and say 'Don't worry, it's all right, I'll look after you, it's OK.'"
At the end of the emotional interview, Jonathan said: "Well, I hope that you will still find time to come back and entertain us on television with appearances like this whenever you have the time, whenever you have the inclination because I'm going to keep asking!"
Get the What to Watch Newsletter
The latest updates, reviews and unmissable series to watch and more!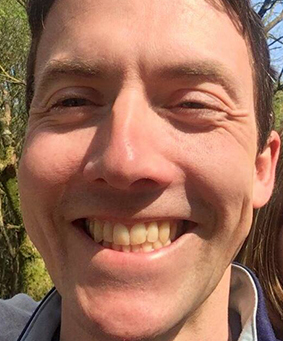 James has worked for What's on TV, TV&Satellite Week and TV Times magazines for more than 20 years. His all-time favourite TV shows (in no particular order) are Inspector Morse (but he refuses to accept The Wench Is Dead), Wallander (the Krister Henriksson version, of course), Our Friends in the North, Studio 60 on the Sunset Strip, and Around the World in 80 Days (Palin not Tennant).