Pete's Peek | The erotic 1970s arthouse cult Daughters of Darkness remains a stylish masterpiece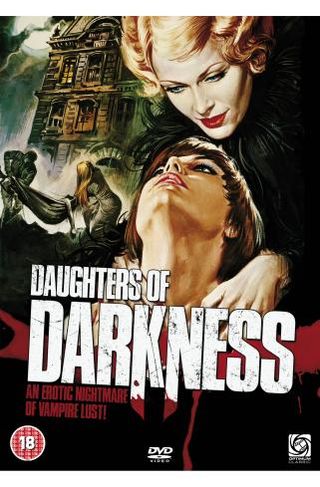 When it comes to sex vampire movies, that strange hybrid of softcore and the surreal, French filmmaker Jean Rollin reigns supreme with his standout cult Le Frisson des Vampires, while many fans of the genre will remember with fondness Ingrid Pitt seducing a desirable Madeline Smith in Hammer's The Vampire Lovers and Catherine Deneuve getting it on with Susan Sarandon in Tony Scott's The Hunger. But one film that perfectly combined style with substance is 1971's Daughters of Darkness.
Directed by Harry Kumel, a Belgian academic and movie historian, Daughters is intelligent and incredibly stylistic, calling to mind the work of Orson Welles and Josef von Sternberg. An underground hit at the time of its release, it tells the story of young Swiss bride Valerie and her abusive, closeted husband Stefan who hole up inside a vast seaside hotel in Ostend, Belgium (the real-life Hotel Thermae Palace) to await a ferry bound for England.
Deserted - like the town - for the winter, the luxury hotel becomes their own, except for the fleeting shadows of servants, until the arrival of the enigmatic Countess Elizabeth Bathory (Delphine Seyrig at her most husky and divine) - the 300-year old Hungarian aristocrat famed for her vile cruelty, incarnated here in close-fitting silver lamé, immaculately permed curls and mask-white make-up, as the flawless image of the 1930s vamp.
Together with her Louise Brooks-looking companion, Ilona, the vampiric Countess enters into the lives of the young couple hoping to seduce them. But when tragedy strikes, in a scene equalling Hitchcock's brilliant shower scene in Psycho, the Countess takes drastic steps to make Valerie her new immortal companion.
This is a stunning looking film, framed with fetishistic splendour. The gory deaths feature razors and broken glass that inundate the screen with bright scarlet - matching Seyrig's lips - before fading to blood red. And don't get me started on François de Roubaix's mesmerizing score.
So impressive is this entry into the sex vampire genre that I now want to hunt down some other long-lost masterpieces, especially Roger Vadim's Blood and Roses, Alain Jessua's Traitement de Choc and even the perverse British entry Incense of the Damned.
Daughters of Darkness, which so deserves a Blu-ray release, is now available on DVD, courtesy of Optimum Home Releasing.
Get the latest updates, reviews and unmissable series to watch and more!
Thank you for signing up to Whattowatch. You will receive a verification email shortly.
There was a problem. Please refresh the page and try again.