Pete's Peek | Is found footage horror Hollow Britain's answer to The Blair Witch Project?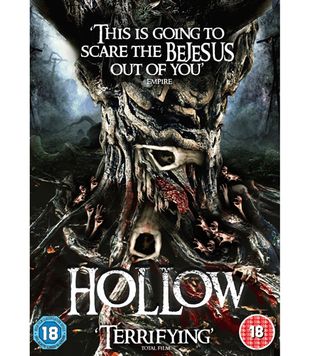 THE STORY While making a video diary of their trip to the dead quiet village of Dunwich on the Suffolk coast, four friends uncover a local legend about an ancient oak tree, known as Greyfriar's Hollow, which lures young couples to their doom. And, sure enough, when night falls, the foursome unwittingly become the haunted tree's next victims.
THE LOWDOWN This found footage horror wants to be a British Blair Witch Project, but the video diary approach just rings hollow, especially as the cast have to keep passing the camera to each other in order to make the thin narrative work. And while the Suffolk landscapes are used to dramatic effect, the shaky cam shots of people running and screaming in the dark is plain annoying. It's also a real shame that the 900-year-old tree used in the film - which is supposed to be mentioned in the 1086 Domesday Book – just doesn't live up to the brilliant cover art.
Released on DVD (opens in new tab) 28 January
http://www.youtube.com/watch?v=w9f21RhyXfk&fs=1
Get the What to Watch Newsletter
The latest updates, reviews and unmissable series to watch and more!