Timothy Spall almost starred in The Young Ones!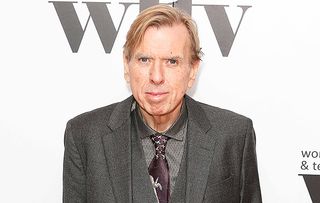 (Image credit: Brett D. Cove/Silverhub Media/RE)
The Young Ones was nearly very different...
Timothy Spall came extremely close to starring alongside Rik Mayall, Adrian Edmondson and Nigel Planer in classic comedy The Young Ones.
The hugely popular actor was nearly given the part of wide boy Mike, a role eventually played by Christopher Ryan, in the anarchic 1980s sitcom, but it was decided he was too similar facially to Nigel (hippy Neil).
Young Ones co-writer Lise Mayer, who was Rik's then girlfriend, recalls: "We nearly gave the part of Mike to Timothy Spall, who did an absolutely brilliant reading.
"But they decided that, facially, he and Nigel were too similar as they both had that hangdog thing going on.
"Then we went to see a play called Can't Pay, Won't Pay and Chris Ryan was in it.
"He was absolutely brilliant, so we thought: 'We've found our Mike.'"
The revelation comes in two documentaries, How The Young Ones Changed Comedy (9.30pm Saturday) and The Young Ones' 20 Greatest Moments (Sunday 9.30pm), which are being shown on Gold.
Meanwhile, Adrian, who played punk rocker Vyvyan, recalls of the series: "'We couldn't say very many rude words.
"Instead we said things like 'ploppy pants' and 'ruddy'… It's the language of the playground, and I think schoolkids liked it. I don't think anyone ever starts off thinking, 'Ooh, we're gonna be revolutionary.' We were just trying to have fun! It was four characters bitching, fighting and farting through life."
Adrian was the comedy partner of the late Rik Mayall, who famously played anarchist poet Rick.
Only 12 episodes of the show, which featured live bands, violent slapstick and a dash of the surreal, were made, but The Young Ones left an indelible mark.
Timothy Spall of course has gone on to be one of the country's greatest actors, we're sure he would have been fab as Mike!
Timothy pic: Brett D. Cove/Silverhub Media/REX/Shutterstock. Young Ones pic: PA
Get the latest updates, reviews and unmissable series to watch and more!
Thank you for signing up to Whattowatch. You will receive a verification email shortly.
There was a problem. Please refresh the page and try again.