Utopia star Alexandra Roach on her arresting roles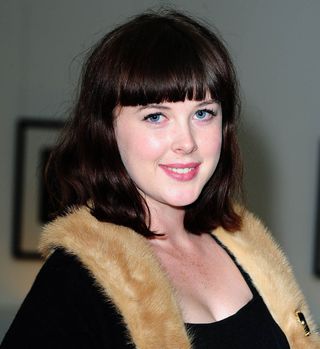 (Image credit: PA Wire/Press Association Images)
Alexandra Roach has revealed she is keeping one foot in the family vocation by playing police detectives on screen.
The Utopia star's father used to be a policeman and her brother and sister are both police officers. Now she has a number of upcoming roles as detectives…
"I keep getting cast as detectives," Welsh actress Alexandra (opens in new tab) said.
"They must just sense that my family are all in the police force and think, 'She'd be good at that'. I mean, I can act it, but don't give me that in real life. Gosh!"
Before landing her starring role as Becky in hit Channel 4 drama Utopia, Alexandra admits she had played a lot of period roles. She's played a young Margaret Thatcher in The Iron Lady, a countess in Anna Karenina and First World War women in Private Peaceful and upcoming drama Testament Of Youth.
"I've got that face - people put me in period stuff. "
Utopia follows the members of an online comic book forum forced to go on the run from a mysterious and dangerous organisation known as The Network, to save the manuscript of a cult graphic novel called Utopia.
Utopia was believed to contain the secret to the Janus virus, which would stem global overpopulation via mass sterilisation.
As series two begins, we see Becky reunited with her friend and love interest Ian (Nathan Stewart-Jarrett (opens in new tab)) - but things aren't destined to go too well…
Utopia (opens in new tab) returns to Channel 4 with episodes on Monday, July 14 and Tuesday, July 15 at 10.00pm.
Thank you for signing up to Whattowatch. You will receive a verification email shortly.
There was a problem. Please refresh the page and try again.