Will.i.am stunned by Margolyes 'black' remark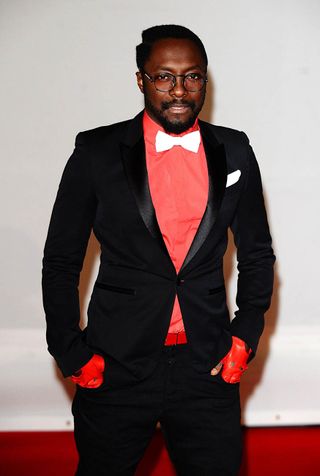 (Image credit: PA)
Rapper Will.i.am appeared speechless for once when veteran actress Miriam Margolyes told him it was nice to meet him because he is black. The comments came after the 71-year-old admitted her fascination with the Voice judge as they both appeared on Friday's Graham Norton show. "I'm just fascinated by you," she said. "Unfortunately I don't know many black people. "We don't get to meet across the colour line much except in showbusiness and that's what's so nice." The rapper was left slightly stunned by the gaffe, which comedian Greg Davies attempted to smooth over by saying, "It's exotic," while Graham jumped in with, "It's lovely Miriam, you're right." However she then went on to tell Will, "I don't know much about rappers, you're the first one I've actually talked to. I was in the musical Wicked and I met a lot of black people and I liked them a lot." Will added, "And I'm a black guy. I'm the first rapper and black guy you've kicked it with." Miriam later went on to ask Will if he had heard of Jews as she recounted a story from her childhood. And the pairing proved popular with Twitter users, who heaped praise upon the pair during the show. One suggested Will and Miriam should "have their own sitcom" while another called them 'fantastically entertaining'. Miriam's comments come a week after Graham was accused by Russell Brand of upsetting his mother after he asked him a question about Katy Perry. The comedian - who was on the show in support of his new film Rock Of Ages - told him, "I have come here to promote a film and you made my mum cry. I don't see you as that sort of person Graham."
Get the latest updates, reviews and unmissable series to watch and more!
Thank you for signing up to Whattowatch. You will receive a verification email shortly.
There was a problem. Please refresh the page and try again.