Charlotte Church says reports of her wealth are exaggerated: 'I'll have to work for the rest of my life'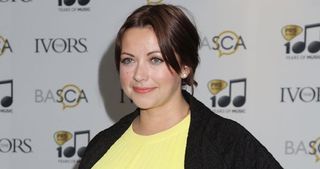 Charlotte Church may have made millions as a child star, but she says that she will have to work for the rest of her life.
The singer, 28, was reported to be worth £11 million in 2010, but she told a new show for BBC One Wales that she was never as rich as people thought.
Charlotte, who turned her back on her foray into pop to release experimental music, said that her supposed wealth had been 'massively exaggerated'.
The Voice Of An Angel singer told the programme: "I will have to work, I will have to work for the rest of my life. I can't just sit back....not only because (not working would drive her mad), but because I have to."
She joked that because reports of her wealth were so inflated, the tax man was 'looking at my account going "where are you hiding all this money then?"'
Charlotte, who has sold more than 10 million records, was a household name by the age of 12 and performed for two US presidents, the Queen, Pope John Paul II and Hollywood celebrities.
But she said that her priority was always her family: "I've always understood that all of that stuff wasn't very important", she said, adding that she has not got 'any celebrity friends'.
Charlotte, who met her partner Jonathan Powell in 2010, said that while some people wondered whether she had missed out on her childhood, she felt differently.
"My life is so full and so rich that I feel like I've definitely had the good side of the deal," she said.
In the programme Charlotte Church: In Her Own Voice, to be screened on Saturday, July 12, she called her new music 'intense' and an 'assault on the senses'.
The former operatic singer, who split in 2010 from rugby star fiance Gavin Henson, the father of her two children, previously told Stylist magazine: "I haven't got a lot of money.
"I've got enough to be comfortable if I was reasonable for the rest of my life, but I'm not reasonable, so I will have to find a way to sustain my lifestyle."
Get the latest updates, reviews and unmissable series to watch and more!
Thank you for signing up to Whattowatch. You will receive a verification email shortly.
There was a problem. Please refresh the page and try again.