Chris Chittell: Emmerdale's HIV storyline will inform viewers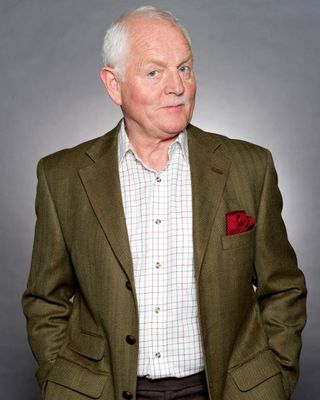 Emmerdale star Chris Chittell has praised the soap for the way it's handling his character's HIV storyline.
Chris plays Eric Pollard, who is shocked to discover his wife Val (Charlie Hardwick) has HIV and he's terrified he has passed it on to her sister Diane (Elizabeth Estensen) who he had a secret one-night stand with.
It turns out that Pollard doesn't have HIV, but he is still in turmoil over his betrayal and his wife's diagnosis.
Chris said he'd learnt a lot from the storyline: "I'm a 65-year-old ancient. As much as I have had my eyes and ears opened to the world, when it comes to something like this, you never ever envisage this happening to you or your nearest and dearest.
"The great thing is that this story is emulated with great knowledge, great inside insight and great inside knowledge - from the horse's mouth as it were.
"We're not leading anyone up the garden path and we don't intend to do so. The story is informed and even though the faux pas will ensue, it will be addressed and people will be more informed than they have been."
He added: "The fact that it can be addressed now, it's a godsend. It's terrible that we didn't have the wherewithal to save so many lives prior to this. You know, you can take an overnight pill if you've been exposed, but you have to take it quickly."
Get the latest updates, reviews and unmissable series to watch and more!
Thank you for signing up to Whattowatch. You will receive a verification email shortly.
There was a problem. Please refresh the page and try again.