Making a Murderer's Brendan Dassey has his conviction overturned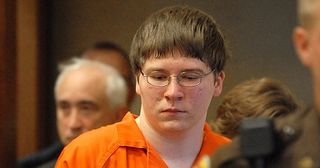 Brendan Dassey, who featured in hit Netflix series Making a Murderer, could be free in 90 days after a judge overturns his conviction for murder
A US federal judge has overturned Brendan Dassey's conviction for murder. The story of Dassey and his uncle, Steven Avery, who were found guilty of the rape and murder of photographer Teresa Halbach in 2005, was told in Netflix's popular true-crime series Making a Murderer.
The latest twist in this case means that Dassey will walk free in 90 days, as long as the state does not to attempt to retry him or an appeal is launched.
In 2007, Dassey was sentenced to 41 years in prison for his alleged part in Halbach's murder. The 26-year-old, who has learning difficulties, was 16 at the time of the photographer's death.
Judge William Duffin found that investigators in the original trial obtained Dassey's confession through false promises, assuring him "he had nothing to worry about". Duffin goes on to state that Dassey's constitutional rights had been violated.
"These repeated false promises, when considered in conjunction with all relevant factors, most especially Dassey's age, intellectual deficits, and the absence of a supportive adult, rendered Dassey's confession involuntary under the Fifth and 14th Amendments,"
Dassey's story gained international attention in December 2015 when he was the subject of Netflix documentary Making a Murderer. The 10-part series tells the story of Dassey's uncle, Steven Avery, who was wrongfully imprisoned for 18 years for sexual assualt, and Dassey and Avery's alleged role in the murder of Halbach.
Avery's lawyer, Dean Strang, told the The Huffington Post: "We are thankful and proud that a federal court fulfilled its fundamental role for Brendan Dassey today. In doing so, this federal court served all Americans."
Following the ruling, the makers of Making a Murderer released a statement to Entertainment Weekly, saying:
"Today there was a major development for the subjects in our story, and this recent news shows the criminal justice system at work.
"As we have done for the past 10 years, we will continue to document the story as it unfolds, and follow it wherever it may lead."
Making a Murderer, Netflix
Get the latest updates, reviews and unmissable series to watch and more!
Thank you for signing up to Whattowatch. You will receive a verification email shortly.
There was a problem. Please refresh the page and try again.