'Giving a script to Liz Smith was like handing a baton to Usain Bolt'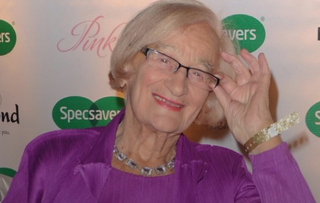 The late Liz Smith's Royle Family co-stars have been lavishing praise on the actress who died aged 95 just before Christmas
Sue Johnston has revealed how Liz Smith 'loved being recognised' by fans as she praised the 'extraordinary' late actress in a touching tribute.
Royle Family star Liz died on Christmas Eve at the age of 95 and Sue – who played her on-screen daughter Barbara in the hit BBC comedy series – shared her memories of the TV and film veteran.
Sue said Liz was not like her Royle Family character Nana, but 'she was fun'.
She described Liz as an 'extraordinary, sensitive woman and very bright' during a chat with BBC 5 Live Daily's Adrian Chiles.
Sue said: "Her eccentricity was wonderful and it got her through stuff. She had a really tough life coming out of the war and then she was a single parent before people were single parents.
"She had a tough old life, but she never moaned about it and she got on with it. When she became Nana it was a total transformation – that's what makes her performance even more remarkable."
Liz, who found fame in later life, would often be delighted at being noticed by fans in public, Sue added.
She said: "I went down to see her in her home in Worthing and I took her out in her wheelchair and we walked along the prom.
"And people were ecstatic, because Nana and Barbara were walking along the prom, and she thought it was hilarious. She just screamed with delight that everybody was recognising her and coming up and being so loving towards her."
Another of Liz's Royle Family co-stars, Craig Cash, described her as 'a real master of her craft'.
Co-writer Craig played Dave Best in the series, the partner of Caroline Aherne's Denise.
He said in a statement: "Liz was a real joy to work with and a master of her craft. She could turn an ordinary line into an extraordinary one. As huge a gift to her writers as she was to her audiences.
"You felt both reassurance and excitement when handing Liz a script. It was like handing the baton to Usain Bolt: you knew she wouldn't just run with it – she'd practically fly.
"She was loved, will be sadly missed and my thoughts and prayers are with her family."
Ricky Tomlinson also paid his respects to the 'absolutely lovely' actress, who he said was his 'favourite character in the Royles'.
Ralf Little tweeted shortly after the news of her death: "Devastating to lose two members of my second family in one awful year. RIP Liz Smith. Goodbye Nana. Xxx."
Liz's death comes in the same year as co-star Caroline, who died from lung cancer.
A statement issued on Monday night said: "The Bafta award-winning actress Liz Smith has died, on Christmas Eve, at the age of 95, her family has announced."
Get the latest updates, reviews and unmissable series to watch and more!
Thank you for signing up to Whattowatch. You will receive a verification email shortly.
There was a problem. Please refresh the page and try again.