Pete's Peek | Olivia Hussey in All the Right Noises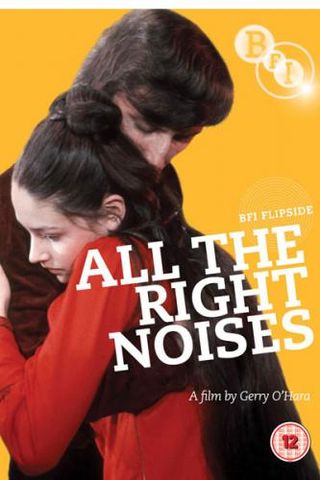 Having only seen director Gerry O'Hara's credit on a handful of 1960s TV shows like The Avengers, I was intrigued as to why this seemingly ordinary melodrama should be included in the BFI's Flipside strand.
Starring Tom Bell (of Prime Suspect fame) and a very young Olivia Hussey – fresh from her Romeo and Juliet success – All the Right Noises may not be weird or wonderful, but it is delightful.
Bell's thirtysomething lighting engineer Len is married to actress Joy (future Laugh-In star Judy Carne). Together they live with their two tots in a shiny new block of flats in Battersea. While working on a West End musical, Len becomes smitten by Hussey's chorus girl, Val.
But on discovering Val is not yet 16, Len backs off. However, when the play gets the go-ahead to go on tour and Len's wife takes up a job in Spain, Len changes his mind and the secret lovers finally get the chance to consummate their affair.
All the Right Noises is the perfect title for this film as there is no real drama – except for one will-she-or-won't-see-discover-them moment. Now that may sound dull, but it isn't. This is not a social realist commentary or a sensational sleazefest, it's just a touching love story.
It may not have made all the right noises on its release (the film failed to strike a chord with both critics and audiences), but we now have the BFI to thank for preserving this little slice of British life. Plus, there's a chance to get all nostalgic over the London location shots showing smoking on the tube, fumes belching out of Battersea Power Station, and Routemasters tearing through Piccadilly.
This new BFI high definition release, the fifth entry in the Flipside strand, includes a great interview of Olivia Hussey discussing her role as Juliet (while smoking, naughty girl).
Released 24 August
Get the latest updates, reviews and unmissable series to watch and more!
Thank you for signing up to Whattowatch. You will receive a verification email shortly.
There was a problem. Please refresh the page and try again.