Poldark's Aidan Turner: 'I'll be watching And Then There Were None with my Ma at Christmas!'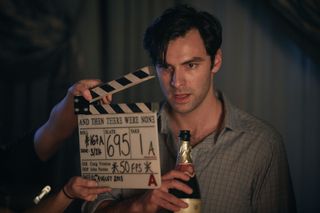 (Image credit: BBC/Mammoth Screen/Robert Viglasky)
There are murders galore in BBC1's new adaptation of Agatha Christie's classic masterpiece, And Then There Were None, showing in three parts, starting Boxing Day. What's on TV went on set to catch up with Poldark star Aidan Turner who revealed a few secrets about filming with the big name cast, plus his delight at the popularity of Ross Poldark!
How have you enjoyed filming this three-part Agatha Christie murder mystery?
"There's a big ensemble cast including Charles Dance, Miranda Richardson, Sam Neil and Anna Maxwell Martin so it works at a different pace and took a while to get into, but it's been a lot of fun."
The premise sees ten strangers with dark pasts invited to an isolated island by a mystery host, and one-by-one they get bumped off. Can you tell us about your character, Lombard, and his view on what's happening?

"Lombard's a mercenary, a gun for hire, and quite an amoral character in many ways. He's out for himself and the only character who arrives 'on business'. Because he's been hired to come to the island and sort something out, he knows something's going to kick off - he just doesn't know what! So it's a business trip for him more than anything else."
So Lombard's a very dark character?
"Yes. He's there because he killed a tribe of people in Africa and I'm sure there are many other horrible, heinous things he's done. He's a pretty ruthless, amoral guy, so he's an interesting role to play in that respect."
What else makes him interesting to play?
"In contrast to everyone else who's been invited to the island and is being exposed, Lombard holds his hands up. He doesn't deny he's a mercenary or he killed a tribe in Africa. He doesn't seem to care about anybody or anything but himself and his own personal gain!"
Had you read Agatha Christie's original story before filming?
"I was aware that it's one of Agatha Christie's most famous stories but I hadn't read the book. I've read it now and I didn't guess [the outcome]. It's really clever and I don't see how the audience will guess who's hunting the guests!"
Some of And Then There Were None was filmed in Cornwall, where your BBC1 drama Poldark is set and is also filmed. Was it strange being back?
"It was the weirdest thing. The very first week of filming was in Cornwall and I was standing on the side of a cliff in a different costume thinking this is beyond déjà vu! I had to remind myself I wasn't Ross Poldark for a second. It was strange but lovely to be back there again."
And Then There Were None is set in the 1930s, have you enjoyed playing this era?
"It's been great. And working with people like Charles Dance, Sam Neil, Toby Stephens and Miranda Richardson has been brilliant. It's also fun playing with an ensemble, sharing the responsibility of the story and not being the main character. It's cast really well and everyone's got a great role."
There are a lot of big names in this. Do you ever find yourself getting star struck?
"Not by actors weirdly enough. Sports people and people with that kind of talent tend to do it for me, but I'm not naming people, I'd be so embarrassed! It's a good thing actors don't, it would make the job very difficult!"
Since the success of Poldark do you find you get spotted more?
"It's increased a little but it's still not madness. When Poldark went out I was in Dublin for a few weeks and then the United States. There was a bit of activity when I was in the airport, but things are just the same. People don't tend to recognise me once I change my look, have a shave and cut my hair."
Were you surprised by the publicity Poldark generated?
"Sure! It was great the show was successful but I don't think anyone who makes a show these days expects it to be a hit; it's so difficult because the standard is so high. So it's always a buzz. We have a great team on Poldark are all very proud of it."
As well as being dark, is And Then There Were None quite scary?
"It's full of frightening and really scary situations. When there's a murder in the house, you know it's somebody there, so it's fun to see the characters deal with it. Though from Lombard's perspective, he's thrilled by it. He knows we're all being hunted and he get a buzz out of it!"
Are the murders quite grisly?
"We're not pulling any punches. I've seen liters of blood on set – we really go for it! But I like that it's dark, terrifying and doesn't apologise for itself.
"And Then There Were None is called Agatha Christie's masterpiece and best-selling book of all time. I love that this is going out at Christmas. Hopefully it will hit the mark and people will be thrilled by it. There's something celebratory about doing Christie and Christmas. I can see myself sitting in and watching it with my Ma."
And Then There Were None is showing on BBC1 on Boxing Day (9pm), December 27 (9pm), and December 28 (9.05pm)
Get the What to Watch Newsletter
The latest updates, reviews and unmissable series to watch and more!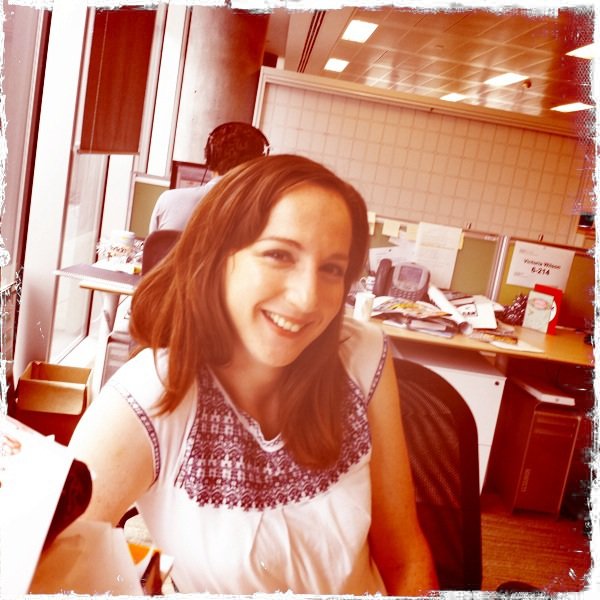 Writer for TV Times, What's On TV, TV & Satellite Week and What To Watch
With twenty years of experience as an entertainment journalist, Elaine writes for What's on TV, TV Times, TV & Satellite Week and www.whattowatch.com covering a variety of programs from gardening and wildlife to documentaries and drama.
As well as active involvement in the WTW family's social media accounts, she has been known to get chatty on the red carpet and wander into the odd podcast.
After a day of previewing TV, writing about TV and interviewing TV stars, Elaine likes nothing than to relax… by watching TV.