Will original Sabrina The Teenage Witch star Melissa Joan Hart appear in Netflix's scary reboot?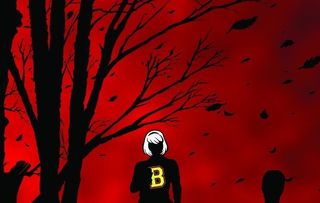 Sabrina the teenage witch is coming back to scare us all silly in a new version based on the comic book series, The Chilling Adventures Of Sabrina.
Filming is now underway on The Chilling Adventures Of Sabrina (Netflix's much darker and scarier version of hit 90s comedy Sabrina The Teenage Witch) - and the first photo of half-human/half-witch Sabrina Spellman and her mortal boyfriend Harvey Kinkle has been released.
Executive producer, Roberto Aguirre-Sacasa tweeted the photo from the Vancouver set which shows former Mad Men actress Kiernan Shipka as Sabrina and Ross Lynch (from Disney's Teen Beach movies) as Harvey.
The supernatural series, which is based on a comic book series and also features British stars Lucy Davis and Richard Coyle, doesn't premiere on Netflix until later this year. But Lucy, who plays the role of Sabrina's Aunt Hilda Spellman has also added to the excitement, with a photo of a stuffed stand-in for Salem Saberhagen - the infamous talking cat!
Meanwhile, Melissa Joan Hart, who played the title role in Sabrina The Teenage Witch for six seasons between 1996 to 2003 has given the reboot a thumbs-up but so far hasn't been asked to appear in the new series.
"I just can't imagine how they would bring me in," says Melissa who is now a TV director. "But if the writers come up with a really brilliant way, and they approach me, I'll definitely consider it. But I'm not expecting it."
https://youtu.be/qcLvZuN2s9E
Get the latest updates, reviews and unmissable series to watch and more!
Thank you for signing up to Whattowatch. You will receive a verification email shortly.
There was a problem. Please refresh the page and try again.