Star Wars actor joins Emmerdale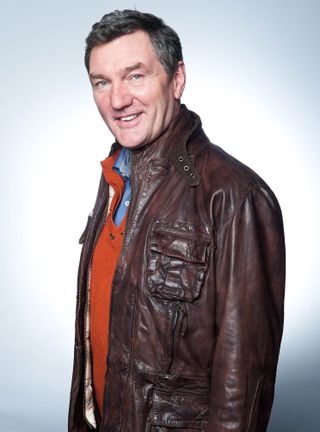 Emmerdale newcomer Tom Mannion has impressed the soap's directors with his credentials as a Star Wars star. The actor is set to arrive in the village next week as married horse trainer Steve Harland, who is having an affair with Bernice Blackstock and follows her to the Dales. On set, Tom has already earned the nickname Mr Star Wars. He revealed: "I played Star Destroyer, Captain Number Two in Return Of The Jedi. I did a day's filming and had a couple of lines on it - I can still remember the lines I had! "Anyway, after we'd finished I turned up to the cast and crew showing but realised whilst watching the screening that my bit was cut and all the lines were with the Star Destroyer Captain Number One. The funny thing is my name goes up on the credits but as far as I'm aware I'm not actually in the film. As all my lines were cut! "There is a director's cut being shown at the moment which I might watch just to double check but as far as I know my day's filming ended up on the cutting room floor. "I do get fan mail as people just write to all the actors listed on the credits even though I don't appear in the film." Tom is settling in to Emmerdale well and revealed Steve is set to stay a while, but is feeling a bit out of his depth after being strung along by Bernice (Samantha Giles). He revealed: "I would like Steve, as he seems a nice enough fella, he's a good bloke although his moral compass is a bit questionable. I think he's baffled by this new world he has found himself in. He's not a game player and Bernice has been the one leading the whole thing."
Get the latest updates, reviews and unmissable series to watch and more!
Thank you for signing up to Whattowatch. You will receive a verification email shortly.
There was a problem. Please refresh the page and try again.