The C Word star Sheridan Smith: 'Lisa's family told me she didn't want anyone but me to play her'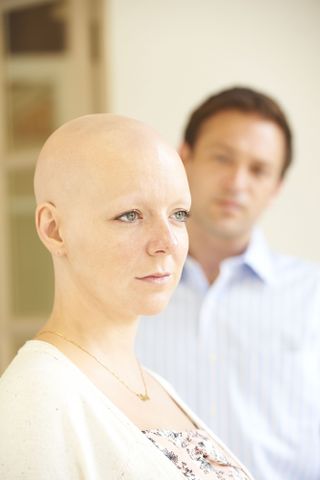 Cilla star Sheridan Smith portrays real-life cancer patient and courageous blogger, Lisa Lynch, in BBC1's emotional one-off drama The C Word (BBC1, Sunday).
Sheridan talks to What's on TV about the legacy of her real-life friend, who'd handpicked Sheridan to play her before her death, plus why she shaved her head for the part…
You and Lisa became friends in real life. Is The C Word something of a passion project for you?
"Definitely. I've been involved on it for years now. When the script first came to me I cried my eyes out. That was when Lisa had the all-clear and it had a happy ending. It's heartbreaking, she was so excited about it."
And Lisa specifically wanted you to play her?
"Lisa got in touch with me through Twitter and asked me if I'd play her. She was so amazing and inspirational; I was on board one million percent! We were in touch and constantly texting each other while waiting for it to be made. But these things get put on hold and unfortunately she was diagnosed with cancer again. It's bittersweet. But I'm glad we got to do it."
Have her family and husband, Pete, been involved in filming?
"Her family are thrilled we've made this in her memory. They're proud we're getting to finally tell Lisa's story, and have been so lovely to me. They visited the set while we were filming, and sent me flowers and cards on my birthday. It didn't feel like a TV project or work. It's so different to anything I've ever done because it's so close to home."
What is it about Lisa that was so special?
"She was young and very talented. She became an editor at 26; at 28 she was married only 18 months to the love of her life, Pete, when she was first diagnosed with cancer. They were five years married when she got the terminal diagnosis. It's very much a love story. Cancer can hit anyone, at any time. What was special about Lisa is she started a blog called 'Alright Tit'. It was her outlet for everything that was happening. She was strong and determined and told her family she didn't want to mourn [her initial diagnosis] or spend all her time talking about it – it all went in the blog."
What do you think made her blog so popular?
"Lisa had such a strong spirit. And she was so open and honest about [her cancer] when most of us are too scared and too British to talk about it! She just laid it all out. Loads of people with cancer found her blog and got so much from it. It started with a few followers, which she found really exciting, and then Stephen Fry tweeted about it! Then came the book deal for The C Word. It's an incredible story and she was an incredible woman. I don't think I could be as brave as her."
Did you get to meet up?
"We were meant to, but that was towards the end when she was poorly. I think, maybe she didn't want me to see her when she was so sick. The book had such a shiny front and she was so strong for everyone else. I still have her text messages. They make me cry. We both felt we'd known each other our whole lives. There was a connection. The last text said that when we meet we'll never come up for air because we'll be gassing so much! But we didn't know she was going to go so soon. I'm sad about that."
Did you feel quite a weight of responsibility in playing Lisa?
"I did at first. I was questioning everything. But her family told me Lisa didn't want anyone but me [to play her] so just capture her essence. Their support made it all OK. I feel, somehow, that she was with us – there was such a nice atmosphere on set and I kept finding white feathers everywhere."
Can you tell us about shaving your head for the role?
"All my hair and eyebrows were gone. We wet shaved it every morning. I must admit there were a few days when I felt vulnerable, but then I sorted myself out! So many people have lost loved ones to cancer, everyone's been touched by it, it was the least I could do. This was nothing in comparison to that. Hair grows back!"
Lisa tried to see the humorous side to her condition. Will The C Word reflect that?
"Lisa was so funny and had a great sense of humour. She had great banter with her brother, Jamie, and loved to call him arseface! On those days we'd all crack up on set. Some filming days were really good fun, but others were more harrowing. Then the crew were amazing – really respectful, still and quiet. Whenever I was feeling a bit vulnerable everyone was very supportive."
What do you think Lisa's legacy is?
"She was a pretty special one-off girl. Everyone found her a breath of fresh air. Behind closed doors the panic and fear must have been horrendous. But the great thing about Lisa was she never said she was a cancer victim. She called cancer 'the bullshit'. Her no-nonsense blog made it easy for people to relate to her. Lisa's message is to hope that families pull through together. She is like a beacon and has left a huge mark. So many people have cancer and everyone is brave and deals with it in different ways. To me Lisa was a clever writer who had fun with it. She said it how it was and inspired a lot of people. It's important we tell her story and I hope I've done it justice. I'm in awe of her – there's only one Lisa Lynch! "
The C Word also stars Paul Nicholls, as Lisa's husband, Pete Lynch. Haydn Gwynne and Michael Maloney play her parents, Jane and Ian McFarlane. Rebekah Staton stars as Lisa's close friend, Gabby.
Get the What to Watch Newsletter
The latest updates, reviews and unmissable series to watch and more!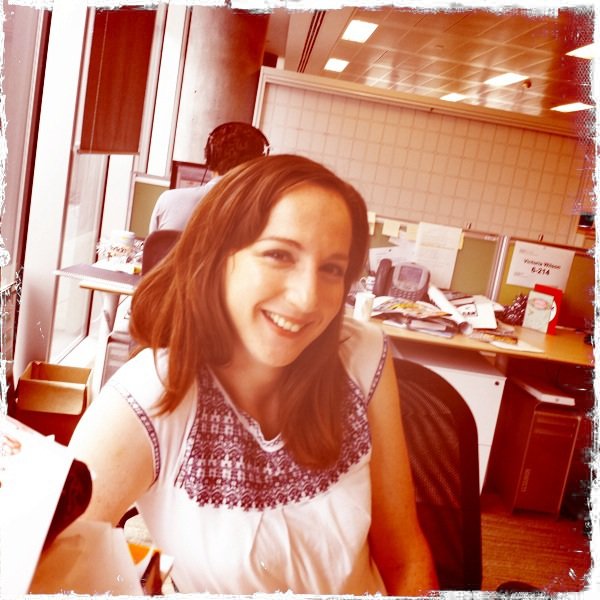 Writer for TV Times, What's On TV, TV & Satellite Week and What To Watch
With twenty years of experience as an entertainment journalist, Elaine writes for What's on TV, TV Times, TV & Satellite Week and www.whattowatch.com covering a variety of programs from gardening and wildlife to documentaries and drama.
As well as active involvement in the WTW family's social media accounts, she has been known to get chatty on the red carpet and wander into the odd podcast.
After a day of previewing TV, writing about TV and interviewing TV stars, Elaine likes nothing than to relax… by watching TV.